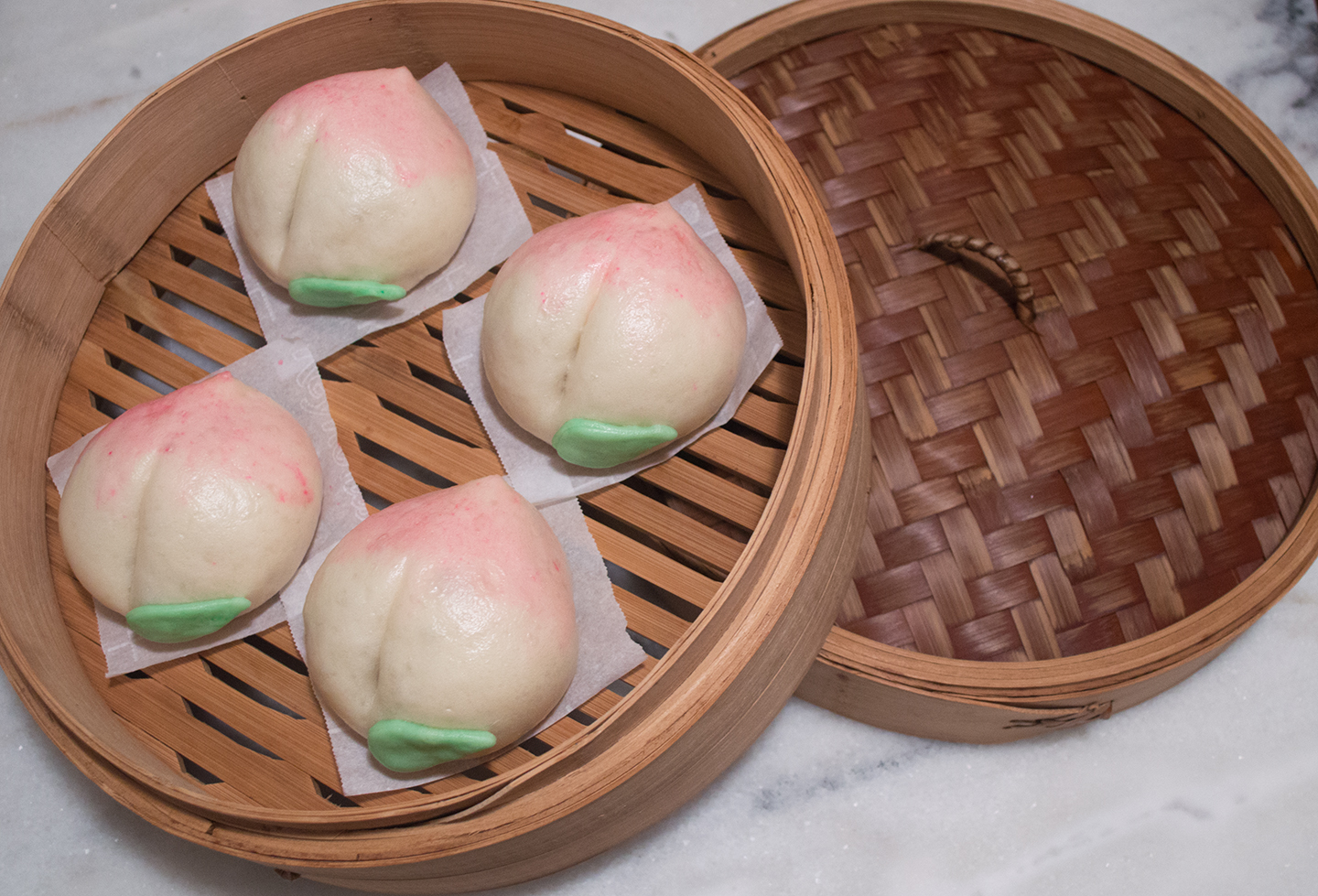 Jump to Recipe for Shòutáo/Lián Róng Bāo (壽桃/蓮蓉包) - Longevity Peach Lotus Paste Steamed Buns
In true Chef Bunny fashion, we made some cute peach lotus steamed buns! It's my birthday in a couple of weeks and it's the perfect time to make these longevity buns. They're named after the Peaches of Immortality from Chinese legends, which bestows a long life to those that consume the mystical fruit. We had made some lotus paste for a mooncake project, and decided to make some more because I wanted to make steamed buns too!
As you guys know, we love eating steamed buns and we enjoy making them as well. With the weather in the City finally feeling like Autumn, it's steamed bun season again! We're really happy to share this recipe with you, hoping that you'll make longevity peach buns for your birthday, or for a friend.
Recipe for
Shòutáo/Lián Róng Bāo (壽桃/蓮蓉包) - Longevity Peach Lotus Paste Steamed Buns
Time:
Preparation:
Cooking:
Waiting:
Procedure
Make 18 balls of 35g of lotus paste, and lay them all on a plate.

Divide the dough into 38g balls. There should be around 18-19 equal pieces. Flatten and shape into circles, with the outer edge thinner than the center.

Slightly flatten the paste so that it isn't a perfect sphere. Place the lotus paste in the center and encase the paste with the dough. Press and seal the dough well. Place seam-side down onto a piece of parchment. Shape the bun with a peak, so that it looks like a peach.

Take the water and add a drop of red or pink food coloring. Using a pastry brush, make quick and light strokes on the buns to give them a hint of pink.

Color any remaining dough a light green. Roll the dough flat and cut out 18 leaves. Attach a leaf onto each peach lotus bun with a dab of water.

Right before placing the peach lotus buns in the steamer, use the spine of a knife and make a crease in the bun.

Allow to rise, covered, for about 15 minutes.

Steam in a bamboo steamer for 10 minutes, and serve immediately.

Any leftovers can be stored in the refrigerator for 5 days, or frozen for a month.
*Bunny Wisdom*
It's easier to roll the lotus paste into balls when they have been refrigerated, or at least, room temperature. I measure out my paste ahead of time to make the wrapping process faster.
Making the edge of the dough thinner allows for more even distribution of bun dough, especially at the overlapping part of the bun (the seam).
Shaping the peach lotus buns requires a bit of manipulation: your filling might be a bit firm, so a bit of reshaping might have to take place. A dome, or stout cone shape will help. Some people find that using the seam to create a peak is easier. I feared that I wouldn't be able to make a smooth peach shape if I kept the seam on top, so I placed the seam on the bottom. Your peach peak can be directly on the top, or slightly off to the side. As long as your buns looks like peach lotus buns, they're good to go. If you want to use a spoon, instead of a knife to create the crease, you may do so.
I only placed one leaf on each steamed bun, but you are welcome to place two.
I pre-cut some parchment squares to place each bun on each piece of square. I set them all into bamboo steamers and covered them in plastic film to prevent drying, while I'm making the rest of the steamed buns. Just remember to remove the plastic before steaming the peach lotus buns.
Food coloring can be a finicky thing: gel, liquid, and powder all have different color strengths. Know that the product you are using can change the outcome of the shade of red/pink. I use gel color, and knew that I wouldn't need a lot of coloring to get the shade I wanted. It's ideal to use a toothpick to make sure you're not adding too much color at once.
Letting them rest for a little while helps proof and relax the dough, which helps in the overall texture. This can be as short as 10 minutes (the time it takes to bring the pot to a boil, to make ready the steamer), to 30 minutes.
If you want to make these ahead of time, steam them, let them come to room temperature, then seal them in a container. Refrigerate or freeze.
Reheat the buns by steaming them for a few minutes, or microwaving them for 20-30 seconds.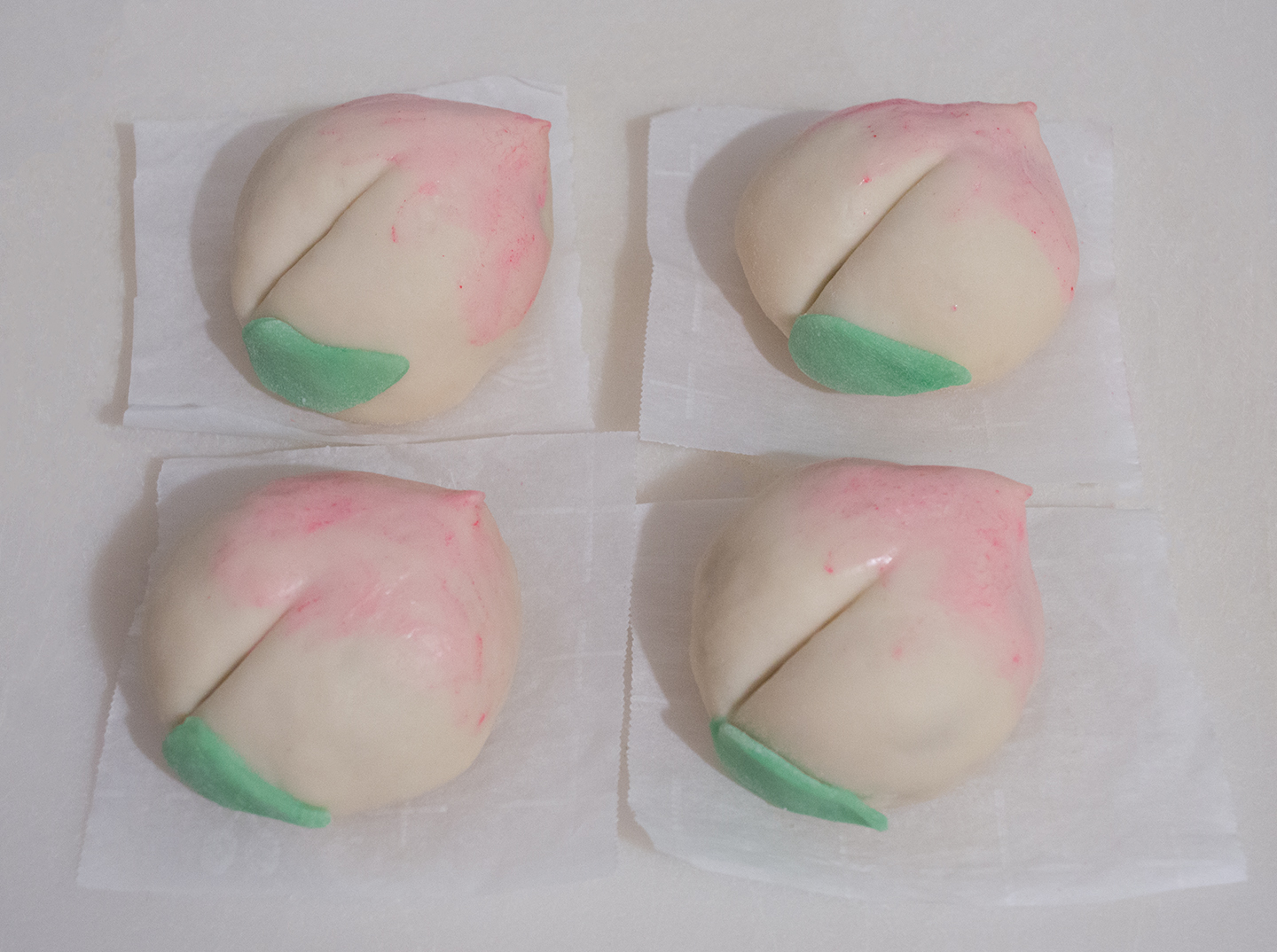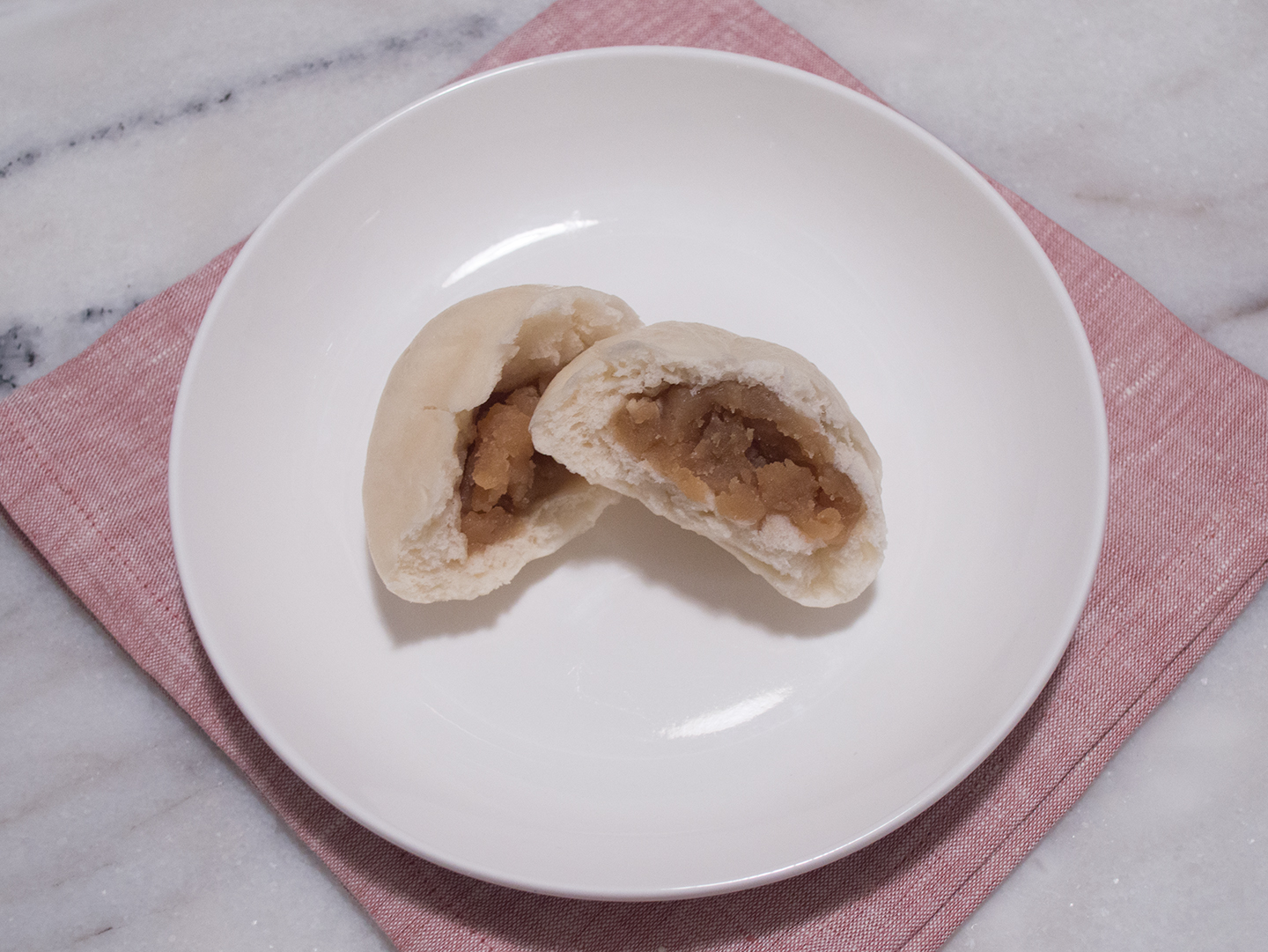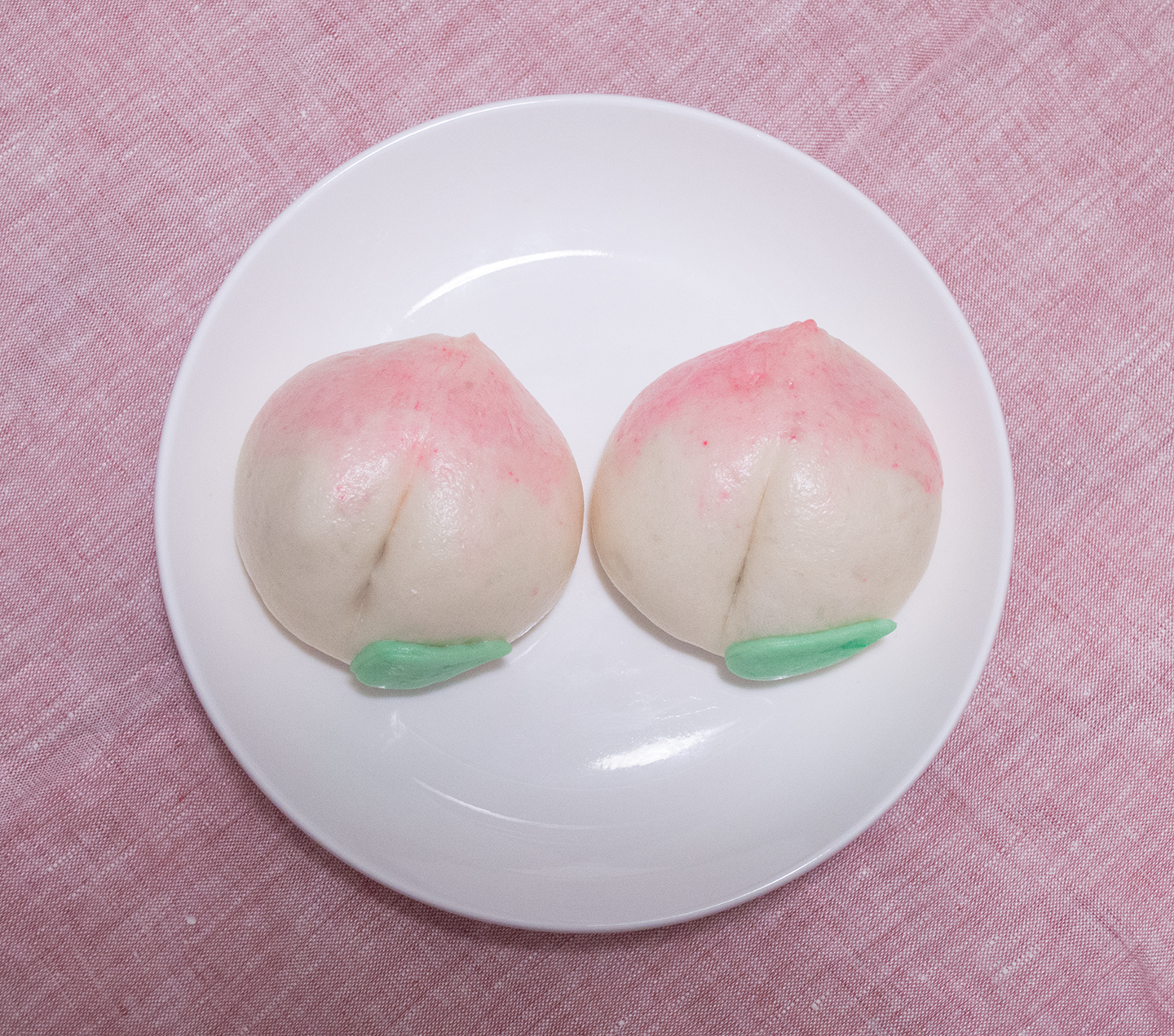 **Here are some of the ingredients I use for this recipe. Please, feel free to browse and ask questions on anything you see listed below.**