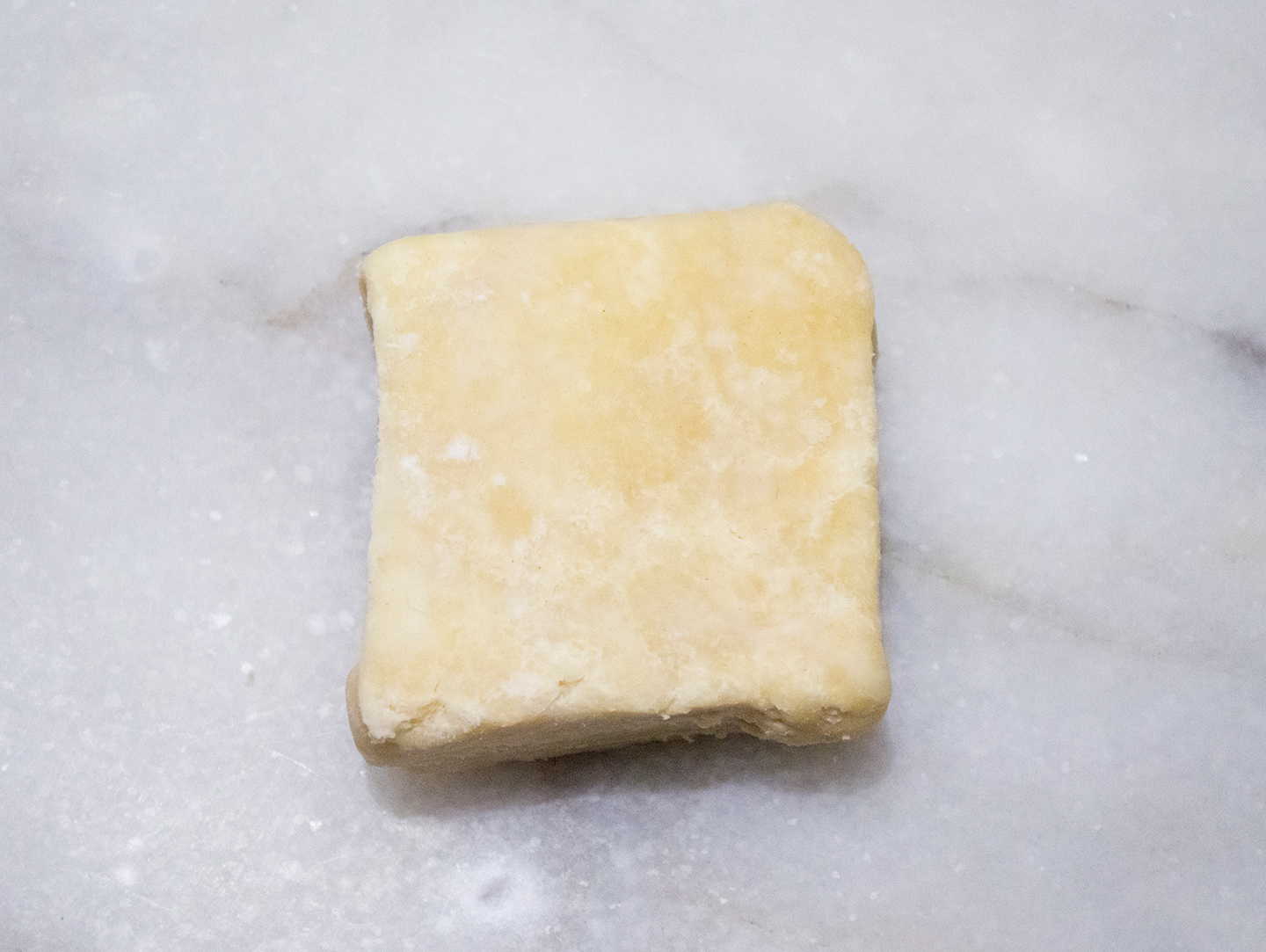 Jump to Recipe for Pâte Brisée - French Flaky Pastry
Pâte Brisée is a standard pastry dough that is "broken", or scraggly. It's the French version of a basic flaky pastry dough that you often find with hearty meat pies and delicious apple pies. What I like about Pâte Brisée is the versatility; it's exceptional in both savory and sweet pastries.
The process isn't as scary as people believe. The important rule for any pie dough is to not overwork it. Don't you want to enjoy the tender, flaky, and buttery layers of an onion-cheese tart? I sure do!
I've listed three different ways of making this dough: by hand, stand mixer, or in a food processor. Choose what works best for you!
Recipe for
Pâte Brisée - French Flaky Pastry
Yield:
Two 9-inch Tarts, or One 9-inch Double-Crust Pie
Ingredients
350g (About 2¾ cup, plus 1T) Pastry Flour
6g (1t) Kosher Salt
225g (About 1 cup, or 2 Sticks) Unsalted Butter, chilled and cut into small cubes
About 100g (±7T) Ice Water
Procedure
By hand: Mix the flour and salt in a large bowl. Add the cold cubed butter. Using a pastry cutter, cut into the flour until the butter is in pea-size pieces. Add ¾ (5T) of the water and mix just until it is combined. Check and see if there are any remaining dry pockets. Use the remaining water to hydrate. Take out a piece of plastic wrap and dump the scraggly dough onto it. Shape the dough into a flat disc, wrap, and refrigerate until needed.

By stand mixer: Mix the flour and salt in a mixer bowl. Add the cold cubed butter. Using the paddle attachment, mix on medium speed until the butter resembles like peas. Stream in the cold water until the dough just begins to come together. Stop the mixer, dump out the dough onto a surface, and bring the dough together into a flat disc. If you have any dry pockets, use the remaining water to hydrate your dough. Wrap, refrigerate, and use when needed.

In a food processor: Pour the flour and salt into the food processor bowl. Pulse to mix the dry ingredients. Add the cold butter and chop until the butter is cut to pea-size pieces. Stream in the cold water and pulse the mix until the dough comes together. Do not over-process. Wrap, refrigerate, and use when needed.
*Bunny Wisdom*
I purposely omitted the sugar from this recipe so it will work well in savory baked goods, and for pies that are quite sugary on their own. If you would like to add it back into the recipe, add 4g (1t) granulated sugar.
Overworking the mix will make the crust tough, and the bits of butter will blend into the dough.
Remember that you want to see little bits of butter floating around in that disc of dough. In French, this process is called sablage, or making the mixture "sandy". The small blobs of butter are going to give your tasty pie or tart those flaky layers.
Equally, don't be afraid to give the dough a proper mix. You want the moisture to be evenly distributed. To check and see if your dough isn't too crumbly: fraisage your Pâte Brisée. Push a small amount of dough on the counter with the heel of your hand. If the dough comes together smoothly, it's ready to rest in the refrigerator. If the mixture crumbles, add a touch more water to combine the dry portions.
Rest the discs in the refrigerator for an hour before use. Refrigerate unused portions for two days, or freeze for up to one month.
Nutrition
Facts
16 servings per recipe
Serving size
1 slice pie (42g)
Amount per serving
Calories
% Daily Value*
Total Carbohydrate

16.9g

6.1%
* 
The % Daily Value (DV) tells you how much a nutrient in a serving of food contributes to a daily diet. 2,000 calories a day is used for general nutrition advice.
Like pâte sucrée, this dough is forgiving; if you have a few holes you need patching up, take a scrap piece and fill in the area. It works like a charm. Let me know, what are you planning to make?