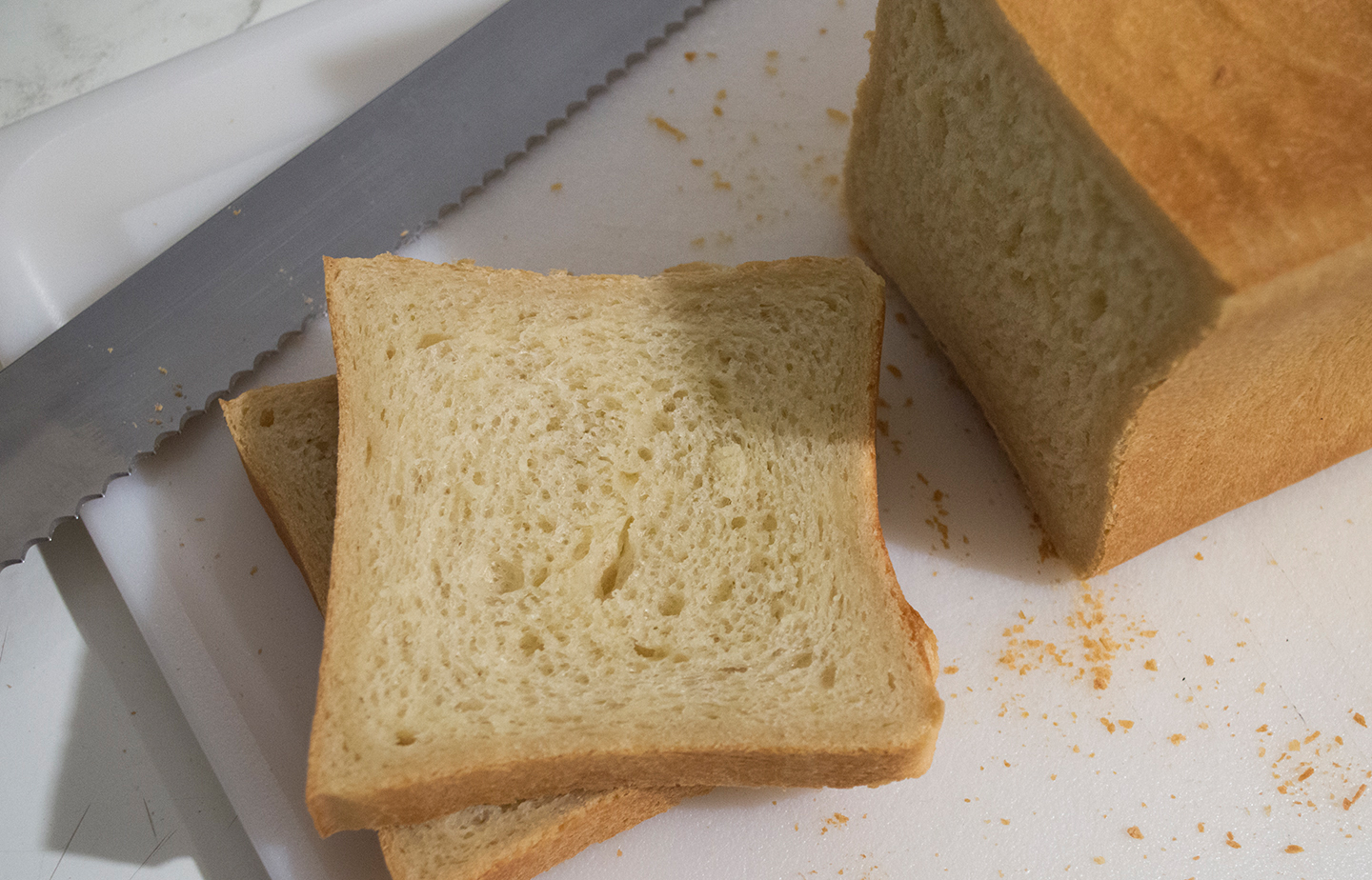 Lately, I've been so deeply engrossed in researching and developing recipes that I've been neglecting to post some dishes we've eaten for the past month. I'm sorry guys. Truly. Before my fight with the horrible flu, I had been trying to re-work a Japanese melon bread recipe into a stuffed blueberry bread recipe. I've also been trying new ways to make pain de mie, or pullman loaf, to make some yummy milky bread. I made some taro steamed buns that also have been a work-in-progress. I know, it's all bread, but lately, I've found myself really wanting to work with yeast.
My hubby has helped me establish my own *nutrition facts* boxes, using the new format that's been launched recently. I'm working through my database of ingredients at the moment, and I'm hoping that I will be able to implement the nutrition facts into my recipes soon.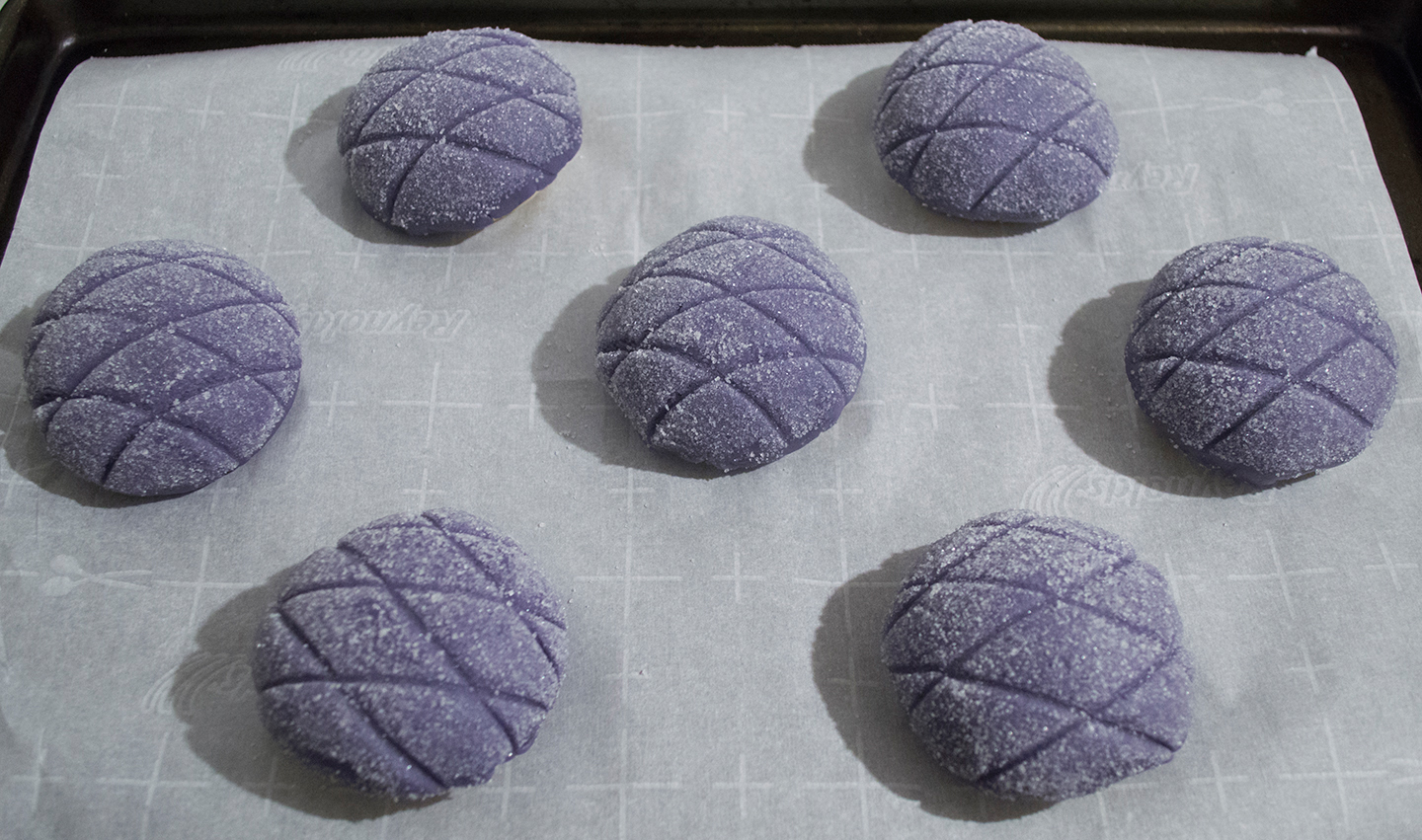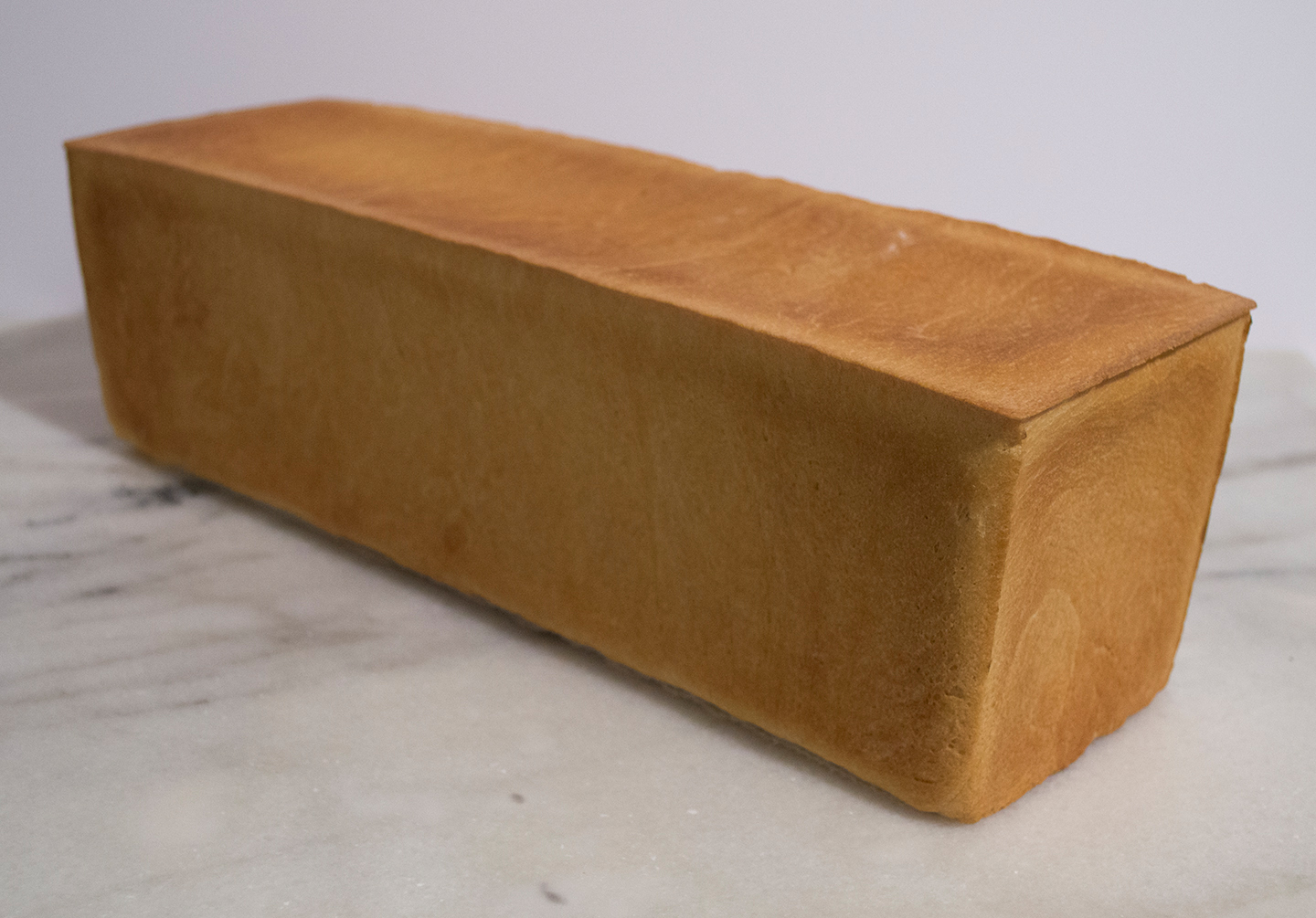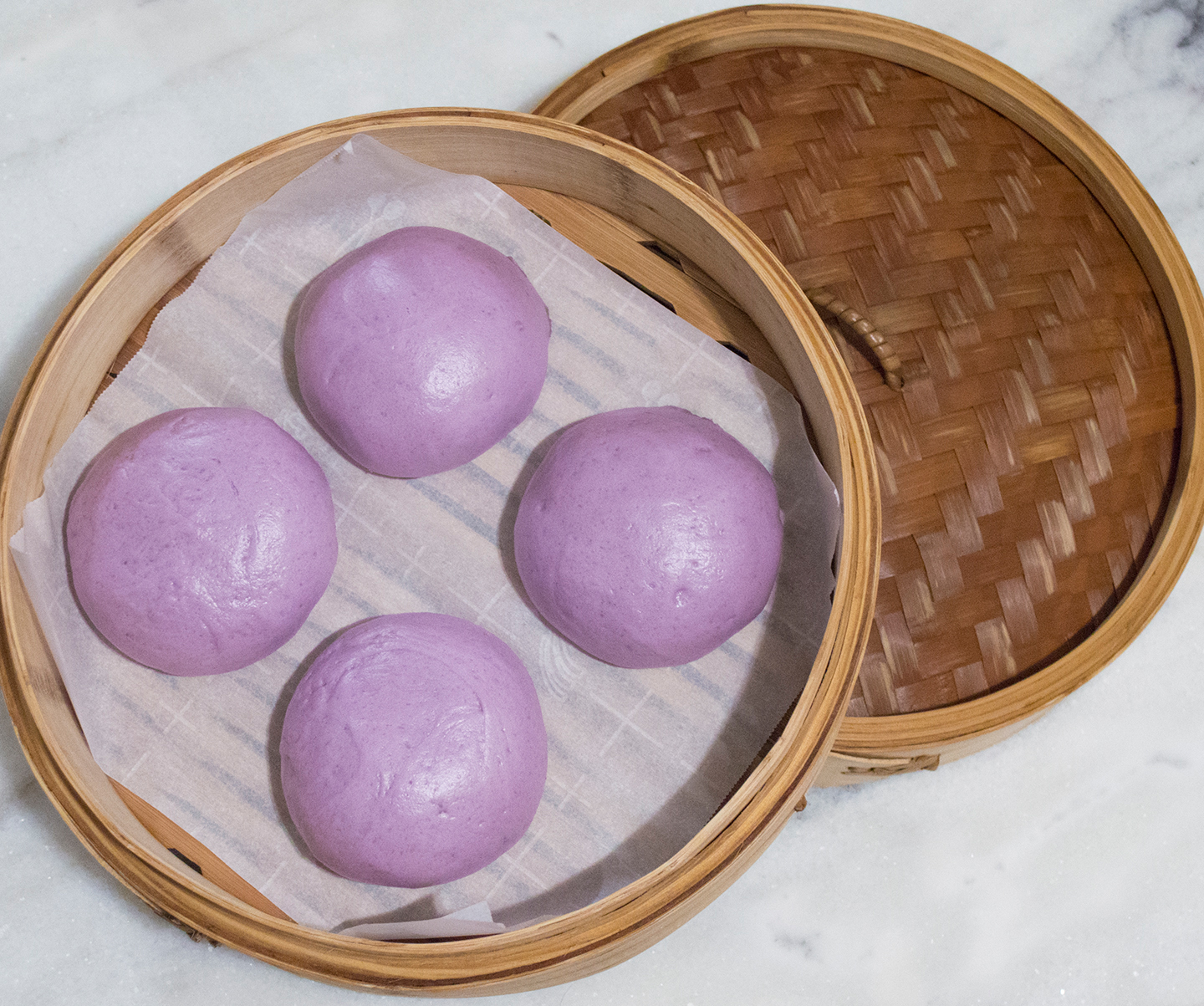 My hubby and I have made Japanese melon bread for years, and I just felt that I could modify the current recipe I have into something more spectacular! I love danishes and filled doughnuts, and this was a natural progression for me to make a filled version of a *melonpan*. The fluffy texture, similar to brioche, was what sold me when I had my first *melonpan* at a very young age; equally, I really enjoyed eating the cookie top! I knew that making a fruit-filled pastry was going to be a challenge, especially trying to figure out the consistency of the filling, and the best ratio of dough to filling. I've figured out the filling (Thank Goodness!); it's *so* delicious! I'm still struggling with the bread part of the recipe, but I'm almost there!
I have re-worked and revised the pullman loaf recipe at least a half a dozen times in the past month (Sandwich party, anyone?), trying to get the crumb to look nice, and to get the texture of the bread to have a slight fluffiness. It's been a bit of a Goldilocks dilemma, at first making a touch too little dough to fill the pullman pan, and the second time, a little too much. The third time I made the loaf, I took a picture of it. It still isn't exactly right, and now I've been changing how I roll the dough and how I fill the pan for the second proofing. All the different methods and changing of variables are making this recipe better and better. Just like my blueberry breads, this one is almost there too!
I made the taro buns once. It's actually the first time I've made steamed buns, and as usual for firsts, it didn't turn out quite like I had hoped. I'm troubleshooting this one tremendously, and I hope I can post an even better recipe than the one I have now. They turned out adorable, but I need (or *knead*, heehee) to up my flour game and get that bread flour going. These were a bit too soft.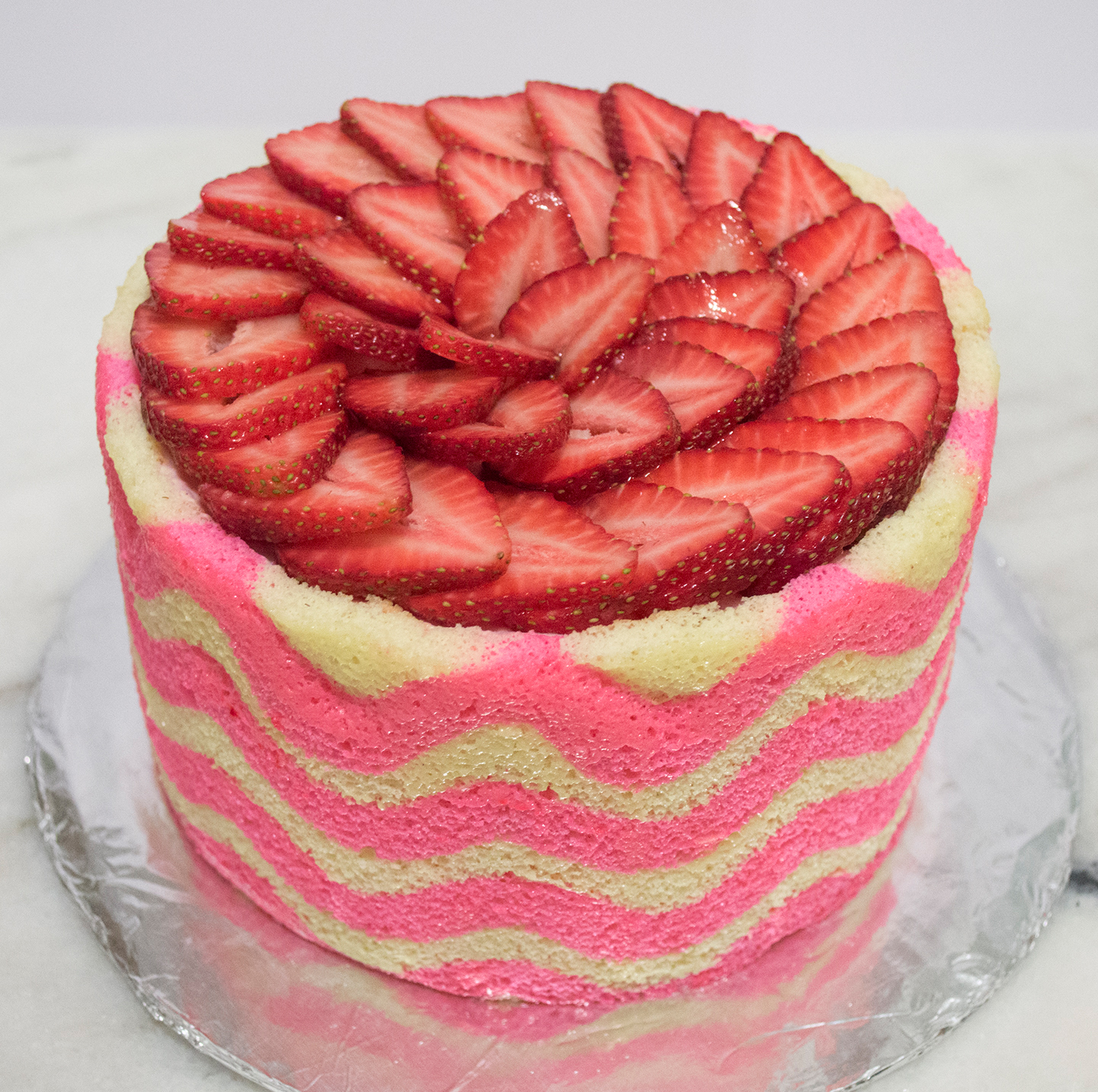 And last, but not least, I'll share my bavarois recipe with you guys. I made two of them earlier in the year: an orange one for my hubby's birthday, and a strawberry one, just for kicks! They were so much fun to make!
Again, many apologies for my lack of posts! Those bread recipes will be ready really soon! I promise!