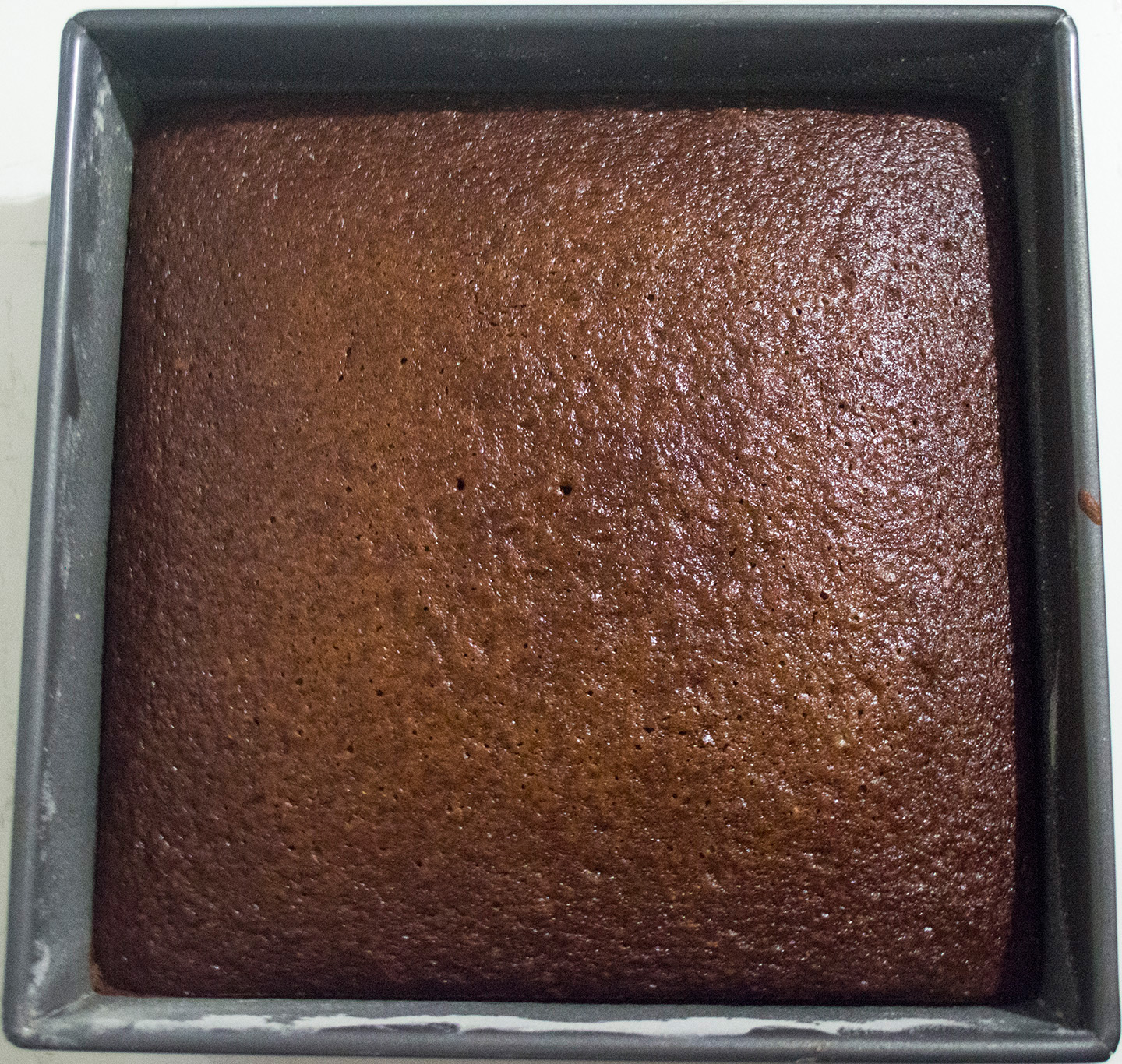 Jump to Recipe for Gingerbread
My hubby and I have been perfecting our gingerbread for several years. We've come across some very molasses-forward cakes out there, and that doesn't make it tasty. I'm very excited to share this with you today. Our version has a good gob of molasses to give it that scrumptiously moist texture, but also a nice mix of spices to showcase the Autumn and Winter palettes.
It was excellent timing because we had a special someone to give this as a present. It was her last day of work before retirement and we wanted to surprise her with something yummy and sweet.
Recipe for
Gingerbread
Yield:
One 9×5-inch Loaf, or 8×8-inch Square Pan
Time:
Preparation:
Cooking:
Waiting:
Ingredients
Bread:
125g (about 9T) Unsalted Butter
200g (about ½-cup plus 2T) Molasses (not Blackstrap)
50g (about ¼-cup, packed) Light Brown Sugar
6g (1T plus ½t) Ground Ginger
4g (1½t) Ground Cinnamon
2g (1t) Ground Cloves
2g (1t) Ground Nutmeg
200g (about 1½ cups plus 2T) All-purpose Flour
6g (about 1¼t) Baking Soda
1g (about ¼t) Kosher Salt
150ml (5 fl oz) Whole Milk
2 large Eggs
Frosting (Optional):
113g (4 oz) Cream Cheese, softened
85g (6T) Unsalted Butter, softened
180g (1½ cups) Confectioner's Sugar, unsifted
2g (½t) Vanilla Extract
Procedure
Prepare your pan: butter and flour your chosen pan. Tap out the excess flour. Preheat the oven to 300°F (149°C).

In a small saucepan on low flame, heat up the butter, molasses, brown sugar, and all of the spices, until the butter and sugar have melted. Do not boil. Stir to prevent burning. Turn off the flame. Set aside.

In a large bowl, mix the flour, baking soda, and salt together. Set aside.

Once the molasses mixture has cooled for 10 minutes, pour in the milk. Whisk together. Crack both eggs into the wet mix and whisk until combined.

Pour the wet ingredients into the dry and mix with a whisk until there are no lumps.

Fill the prepared pan and bake for 75-90 minutes for the loaf, or 40 minutes for the square. The gingerbread is ready when a toothpick inserted in the center comes out clean.

Remove from the oven and cool completely before serving or storing.

While the gingerbread is cooling, make your cream cheese frosting. Mix the cream cheese and butter in a stand mixer with a paddle attachment. Sift and add the confectioner's sugar. On low speed, mix until combined. Add the vanilla. Mix until incorporated, wrap, and refrigerate. Spread onto the cooled cake.
*Bunny Wisdom*
Blackstrap molasses tends to be very bitter and won't help create a yummy gingerbread. I suggest not going darker than robust molasses (if you're really wanting that deep flavor).
Go ahead and add 2g (1t) ground mace if you want a more spiced cake.
Add the eggs into the the saucepan when the mixture has cooled a bit, to prevent curdling. Adding the cold milk in speeds up that process.
Make a cream cheese frosting or a lemon icing to cover the top. Frosting and icing are optional.
For lemon icing: combine 120g (1 cup) confectioner's sugar, 15g (1T) lemon juice, and zest of half a lemon. Whisk until smooth. Cover cooled cake.
If you're having some trouble spreading the frosting, leave it out on the counter for 15-30 minutes to temper.
Sprinkle some demerara sugar for added texture and sparkle.
This keeps at room temperature for two days. Afterwards, slice it up to single servings and freeze in a zip-top bag for up to a month.
Nutrition
Facts
25 servings per recipe
Serving size
1 piece (49g)
Amount per serving
Calories
% Daily Value*
Total Carbohydrate

22.2g

8.1%

Includes 15g Added Sugars

30%
* 
The % Daily Value (DV) tells you how much a nutrient in a serving of food contributes to a daily diet. 2,000 calories a day is used for general nutrition advice.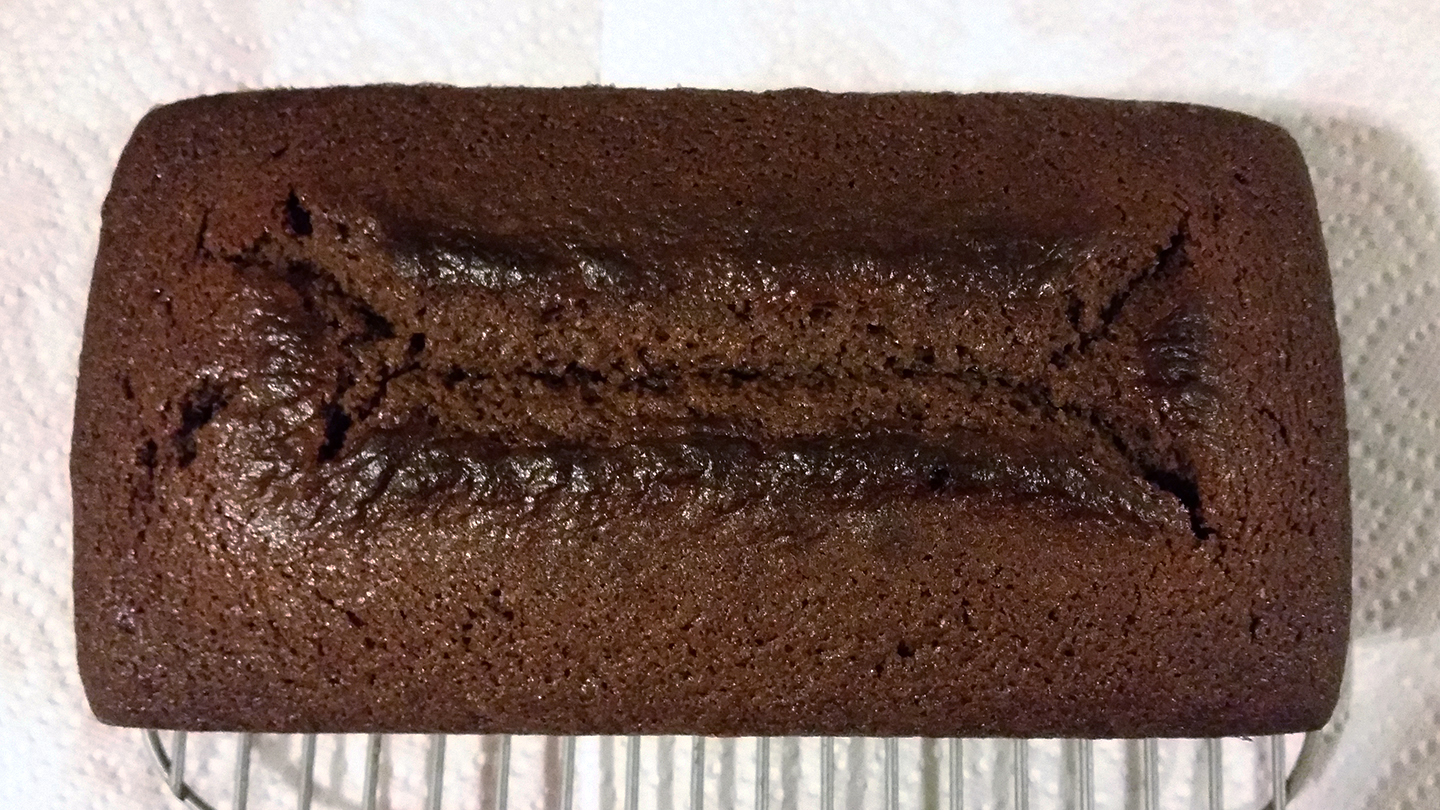 I've made gingerbread every year since we put this recipe together. It's a holiday favorite because of the delicious aroma that spreads throughout the house. The cake is excellent with a cup of tea, coffee, or a quick morning nosh.
**Here are some of the ingredients I use for this recipe. Please, feel free to browse and ask questions on anything you see listed below.**