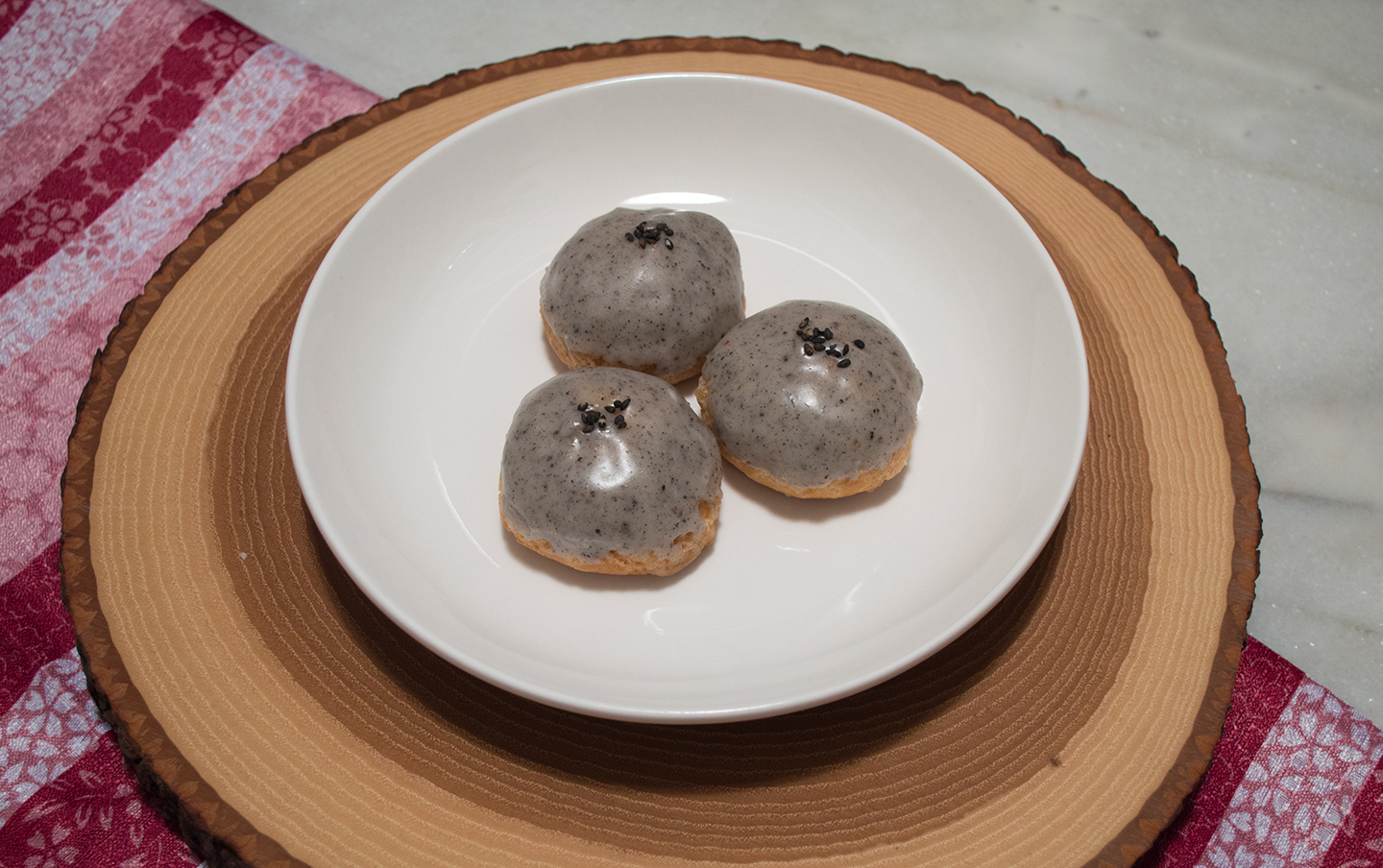 Jump to Recipe for Choux à la Crème - Choux Pastries with Pastry Cream
Choux à la crème, otherwise known as choux pastries or cream puffs, are perfectly compact gems filled with luxuriously smooth cream that dessert lovers indulge in buying for themselves (and their loved ones). I certainly enjoy eating them, as they are so versatile in flavor and texture, and often sport a bit of whimsy. I made these for Thanksgiving one year because I wasn't quite sure what to make for a large family gathering; these seemed to fit the bill because they're individually sized, and we could choose to have seconds without too much guilt!
It was such a hit that I decided to come back to New York and troubleshoot all of the recipes. With many hiccups along the way, and much confusion, I'm pleased to share these recipes with you in hopes that you'll savor these pastries as much as I do.
Recipe for
Choux à la Crème - Choux Pastries with Pastry Cream
Ingredients
One recipe each of:
Procedure
Choose your flavor for the pastry cream, and incorporate thoroughly. Place into a piping bag with a small round tip.

Puncture the bottoms of each chou and fill with pastry cream accordingly. Clean off any excess that may be oozing out.
Heat up the accompanying fondant following the recipe's instructions, and dip the choux.
Put your choux pastries upright, and let them set for 5 minutes. Keep in the refrigerator until you are ready to serve.
*Bunny Wisdom*
The pastry cream recipe has three different examples of flavors; I chose black sesame and green tea for my choux pastries, by splitting the pastry cream recipe in half and flavoring each half with ground sesame and tea.
I did the same with the fondant, splitting the sugar in half and flavoring one-half with black sesame, and the other half with green tea. Check out the recipe for more detailed information (e.g. proportions, consistency, flavoring, temperature).
You can choose to puncture the sides of the choux instead of the bottoms, depending on their use; if you plan to build a St. Honoré or a Croquembuche, it may be better to fill through the side because punctures on the bottoms might inhibit adhering to surfaces.
If you have a multitude of flavors, it's always nice to have an indicator of flavor on each of your choux pastries. For example, I sprinkled a small amount of black sesame seeds on each sesame cream choux.
Don't be afraid to be creative! Make chocolate-flavored ones, or simple vanilla, or something fun like stone fruits or berries. The possibilities are endless!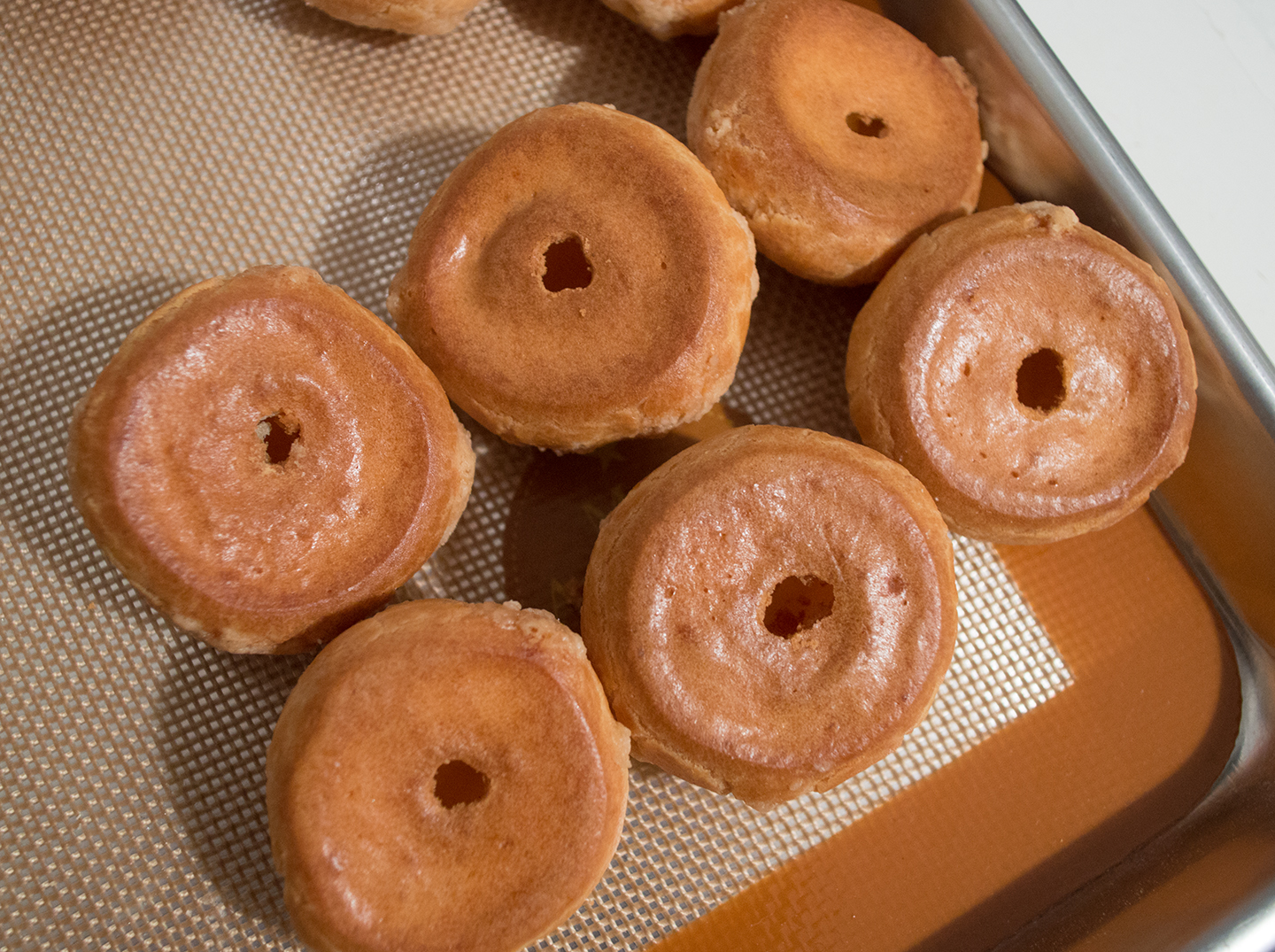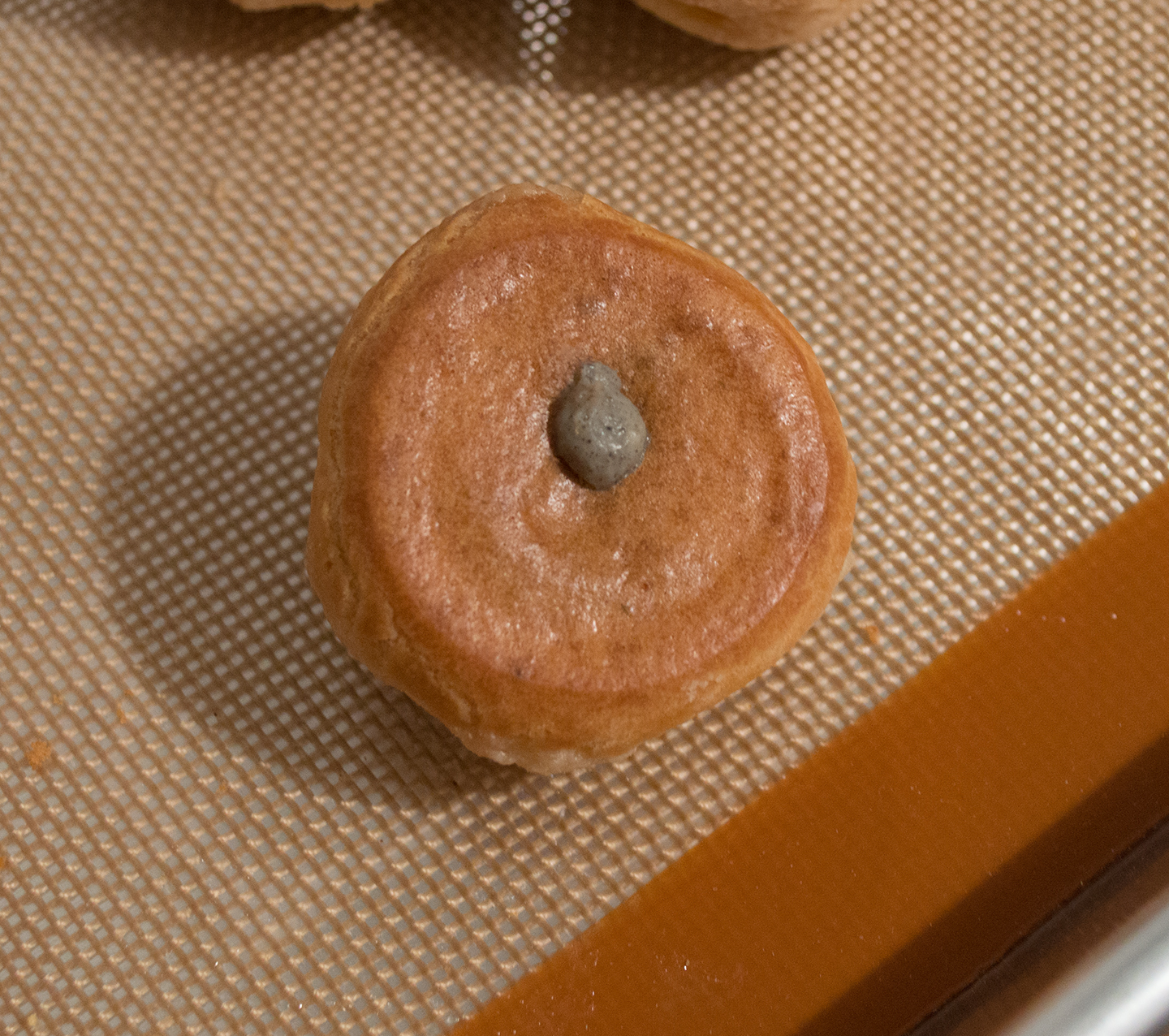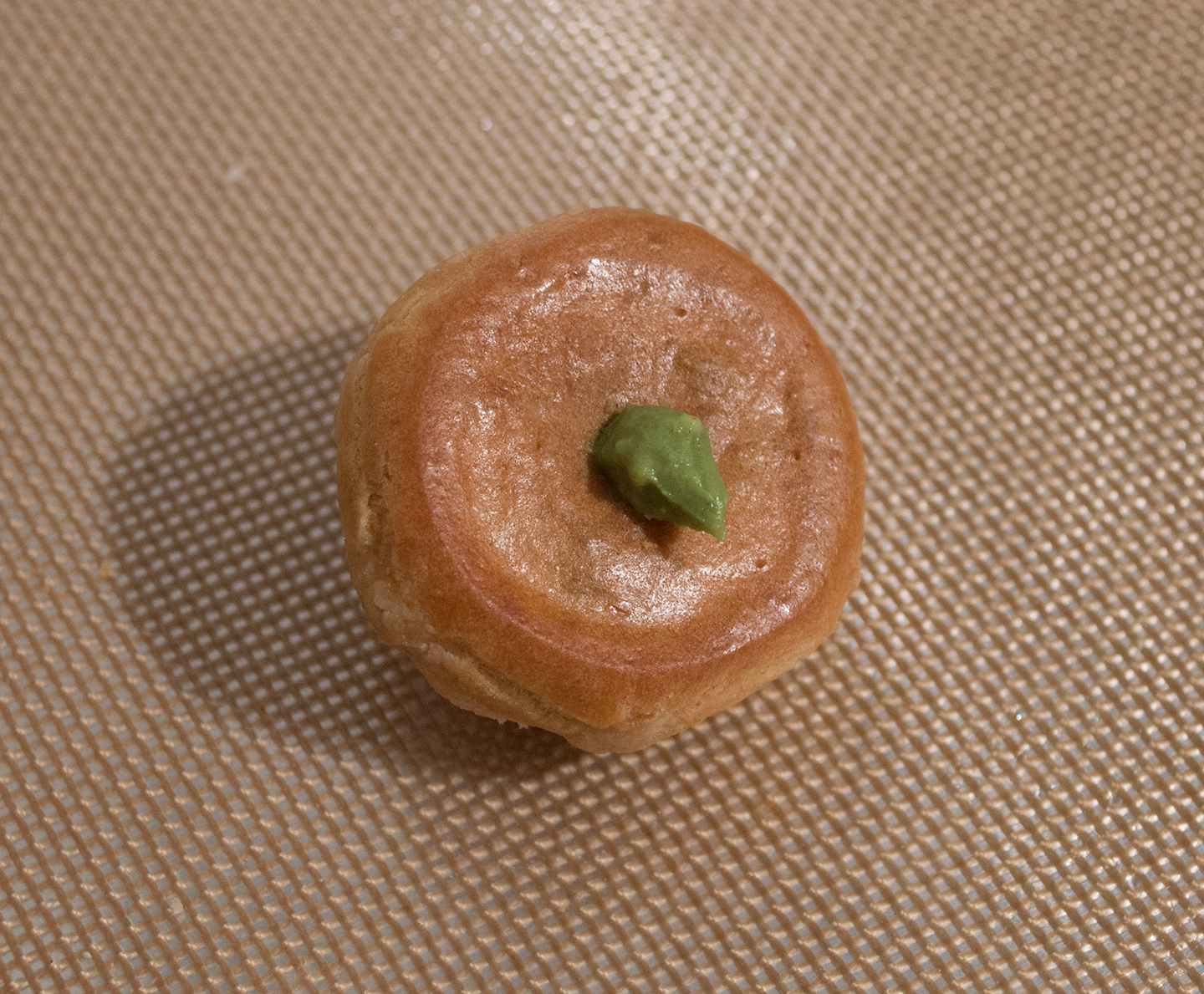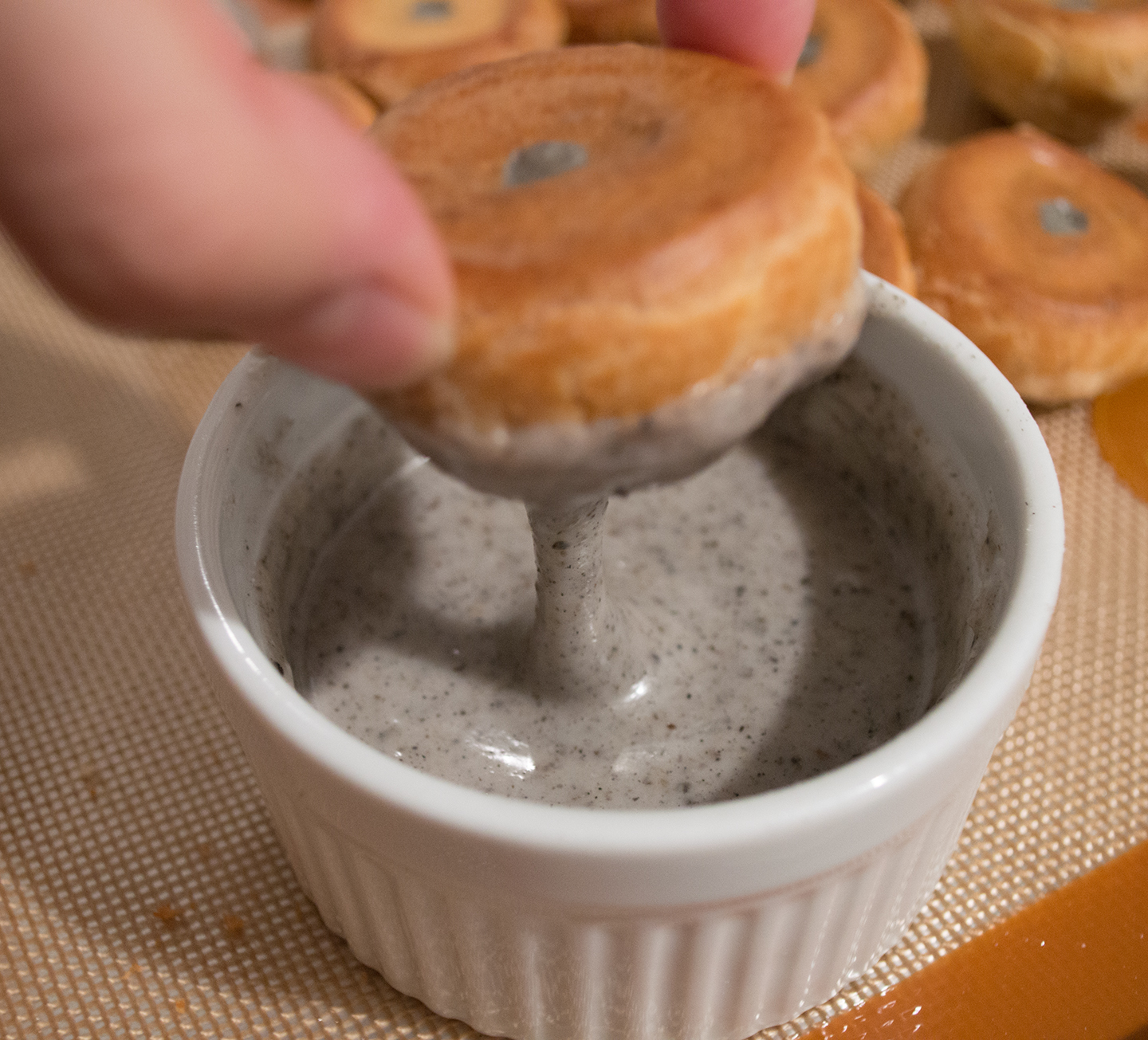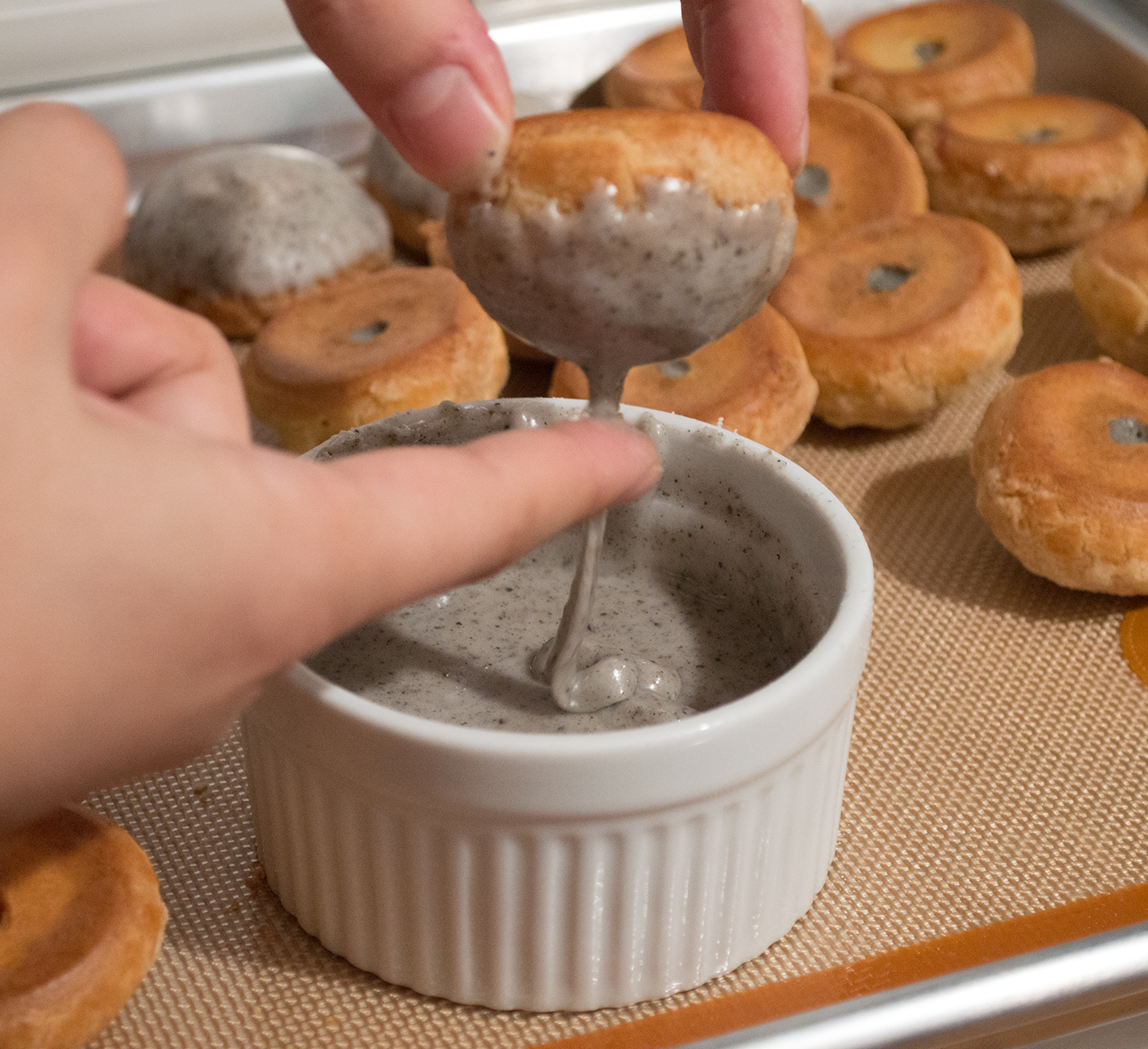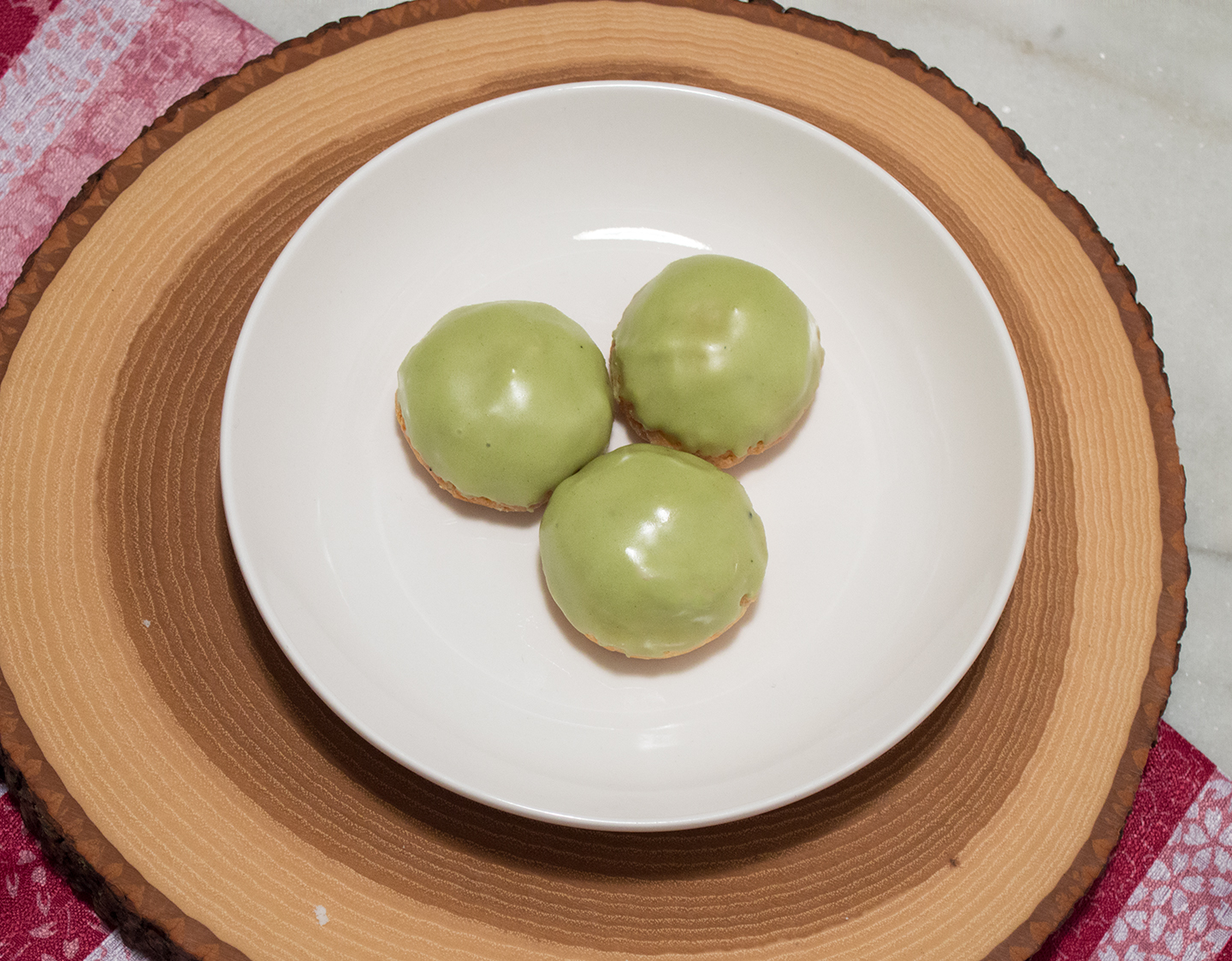 **Here are some of the ingredients I use for this recipe. Please, feel free to browse and ask questions on anything you see listed below.**