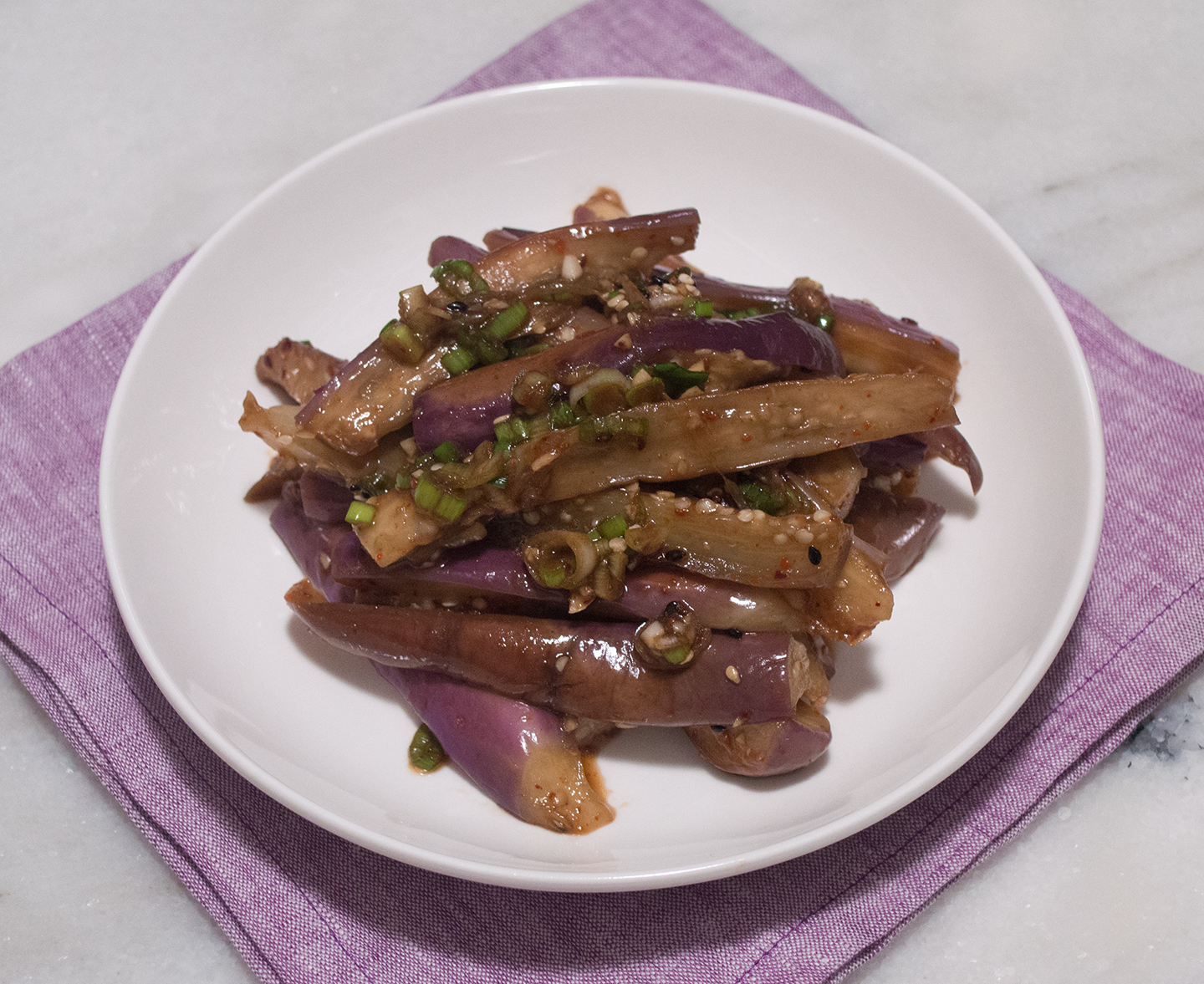 Jump to Recipe for Gaji Namul (가지 나물) - Steamed Seasoned Eggplant
With every standard Korean meal, we have a variety of side dishes, called banchan (반찬), to enjoy with a bowl of rice. This seasoned eggplant dish is one of them, and is quite simple to make! My mom used to make this for us quite often, as it doesn't take too much time. I've always loved eating this with all of the delicious seasoning. It marries so well together!
Gaji namul (가지 – eggplant; 나물 – a seasoned side dish) is one of many side dishes out there, and though it is simple to make, it is usually overlooked. Blanched and seasoned greens or sprouts are what's generally on the Korean dinner table, because it's what is most common; and I find that people don't always like eggplant. Even though it might be misunderstood, when a dish is cooked and seasoned well, I believe it can be appreciated by everyone!
Recipe for
Gaji Namul (가지 나물) - Steamed Seasoned Eggplant
Ingredients
600g Japanese Eggplant
5g (1½t) Kosher Salt
45g (3) medium Scallions, chopped
10g (3) Garlic Cloves, finely minced
10-16g (2t-1T) Soy Sauce
14g (1T) Sesame Oil
3g (1t) Sesame Seeds
2g (1t) Red Pepper Flakes
2g (½t) Granulated Sugar
Procedure
Wash and remove stems from the eggplant. Slice in half, lengthwise, then into long strips. Cut the strips in half if they are too long.

In a bowl, salt the strips for 15 minutes, tossing halfway to allow the salt to distribute evenly.

Squeeze any water out of the batons, then place them in a steamer for 5-6 minutes, or until the whites of the eggplant have softened.

Bring together the rest of the ingredients in a large bowl.

Once it is done steaming, toss them into the bowl and gently mix together.

Serve the seasoned eggplant immediately with a hot bowl of rice and other side dishes!
*Bunny Wisdom*
Japanese eggplant are long and slender, with a deep purple color. You can find them in most Asian supermarkets.
I like to salt them to remove any excess water, and also to slightly season them.
If you think the eggplant seems seasoned well enough from the salting process, add less soy sauce.
This is great eaten hot or cold. If you find that you have plenty left over from dinner, place into a container and refrigerate. Eat it the next day without heating the seasoned eggplant; it's still very delicious!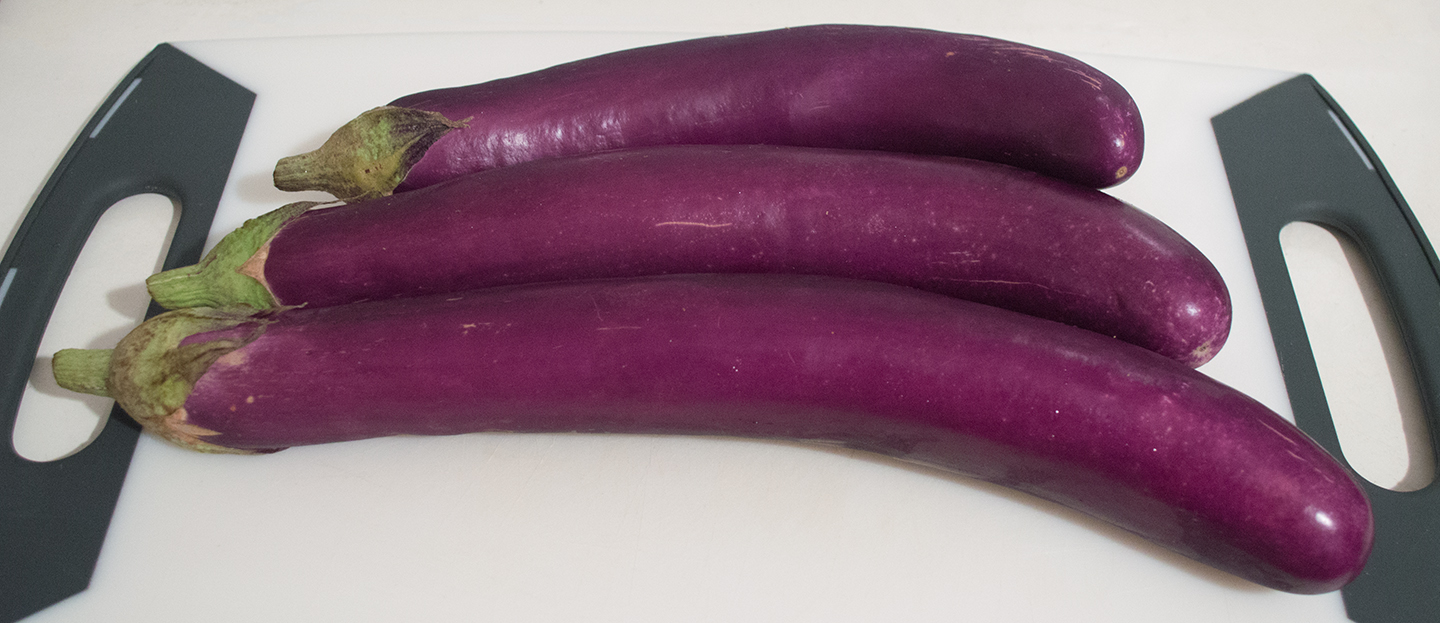 **Here are some of the ingredients I use for this recipe. Please, feel free to browse and ask questions on anything you see listed below.**