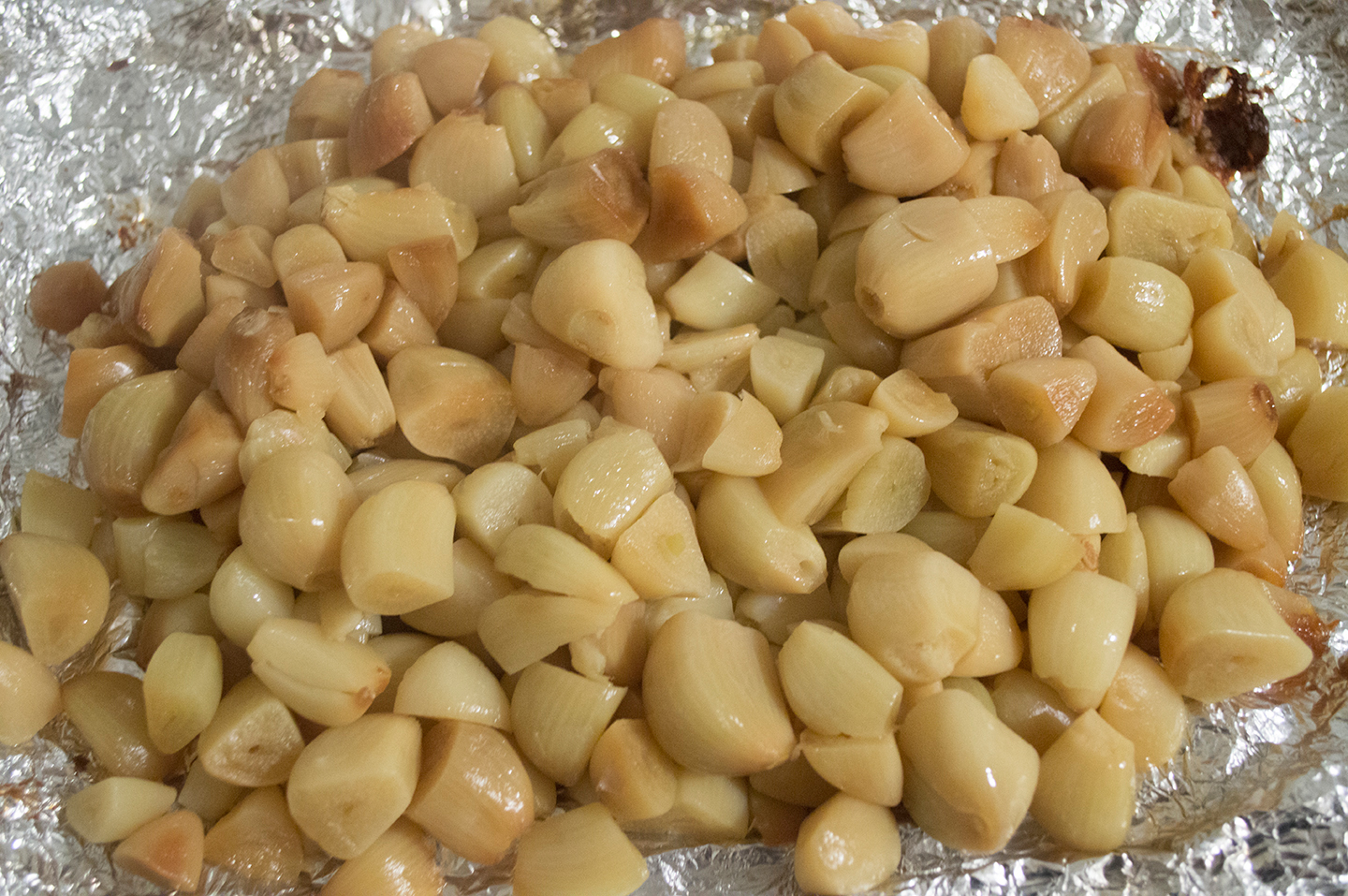 Jump to Recipe for Roasted Garlic
My hubby and I love garlic, but we don't always like the punch that comes with it. Roasting garlic was our way around it, and now we're adding it to everything we eat!
We started roasting just a few bulbs at a time, but then realized we were zipping through that amount so fast that we decided to roast in bulk. It takes the same amount of baking time; the effort is minimal, and the rewards are absolutely amazing!! The flavors are not as harsh, the sweetness of the garlic comes out, and the smokey flavor note really just brings warmth to any dish.
I understand that this really doesn't need a recipe. In fact, you can use more olive oil than we suggest. However, we've added enough to create caramelization, but not an excessive amount that can drown the garlic.
Recipe for
Roasted Garlic
Time:
Preparation:
Cooking:
Waiting:
Ingredients
15 Garlic Bulbs
35-40g (2½-3T) Extra Virgin Olive Oil
Procedure
Preheat the oven to 350°F (176°C). Slice each bulb about ⅓ of the way from the top. Lay them out, opened, on a cutting board.

Slowly drizzle the oil on each top and bottom portions. Sandwich together.

Arrange the bulbs onto a piece of foil. Take another piece of foil, equal in size, and create a pouch. Securely fold up the sides.

Place in the oven and bake for 2 hours. Turn off the heat, remove the roasted garlic pouch, and let it rest for 15-20 minutes.

Open the pouch and squeeze out the garlic cloves into a bowl. Let them cool completely before storing in an air-tight container. Refrigerate for 3 days, or freeze for 1 month.
*Bunny Wisdom*
Smaller bulbs will require you to cut the garlic in half.
If the bulbs are large, use more olive oil.
Try to not keep the garlic frozen for long periods, as the flavors are not as fresh and the oil can stale.
Roasted garlic is great for soups, sauces, and pasta. It is also good to use when a recipe requires it, and you don't want the sharpness of fresh garlic.
Nutrition
Facts
15 servings per recipe
Serving size
1 bulb (108g)
Amount per serving
Calories
% Daily Value*
Total Carbohydrate

19.2g

7%
* 
The % Daily Value (DV) tells you how much a nutrient in a serving of food contributes to a daily diet. 2,000 calories a day is used for general nutrition advice.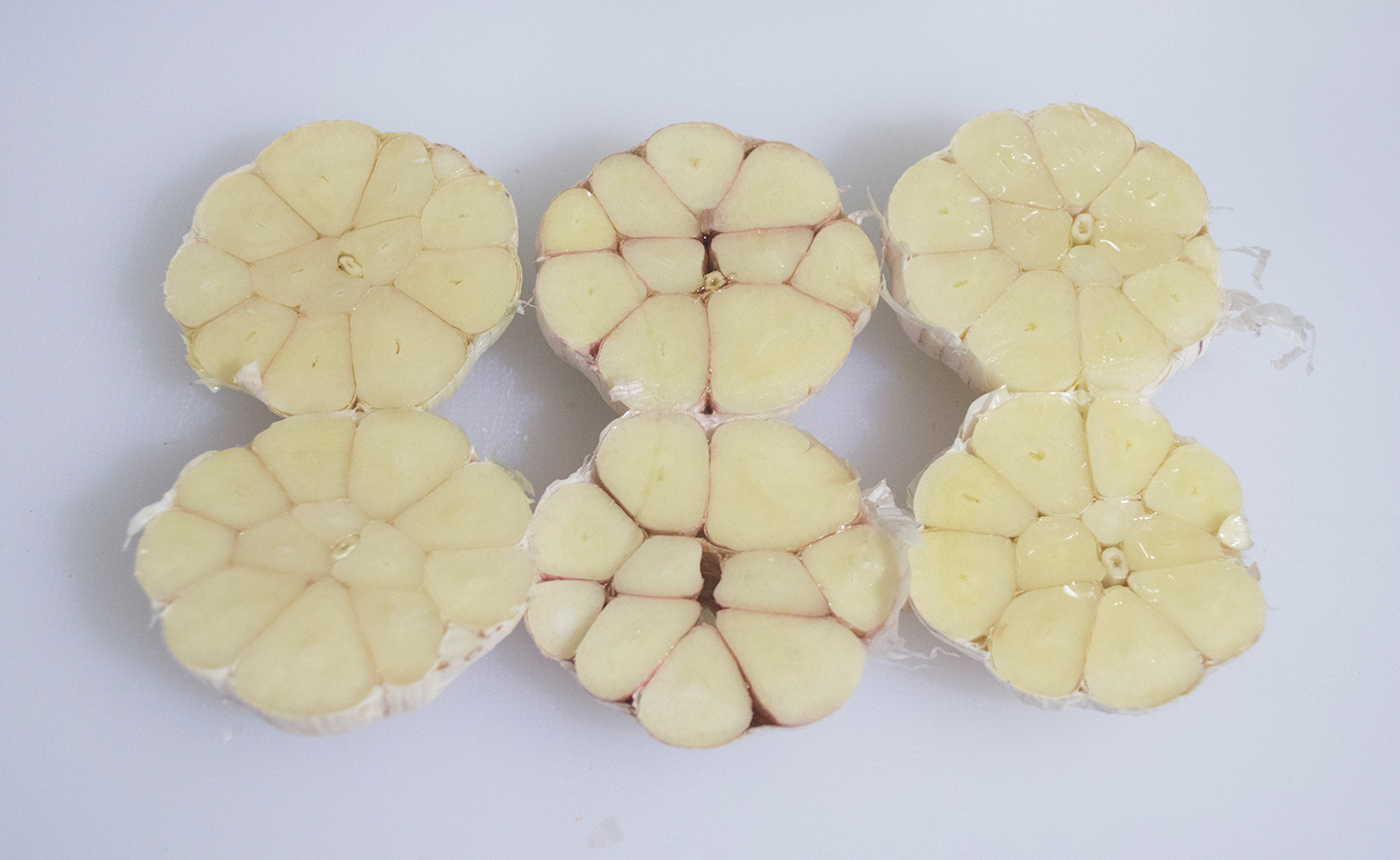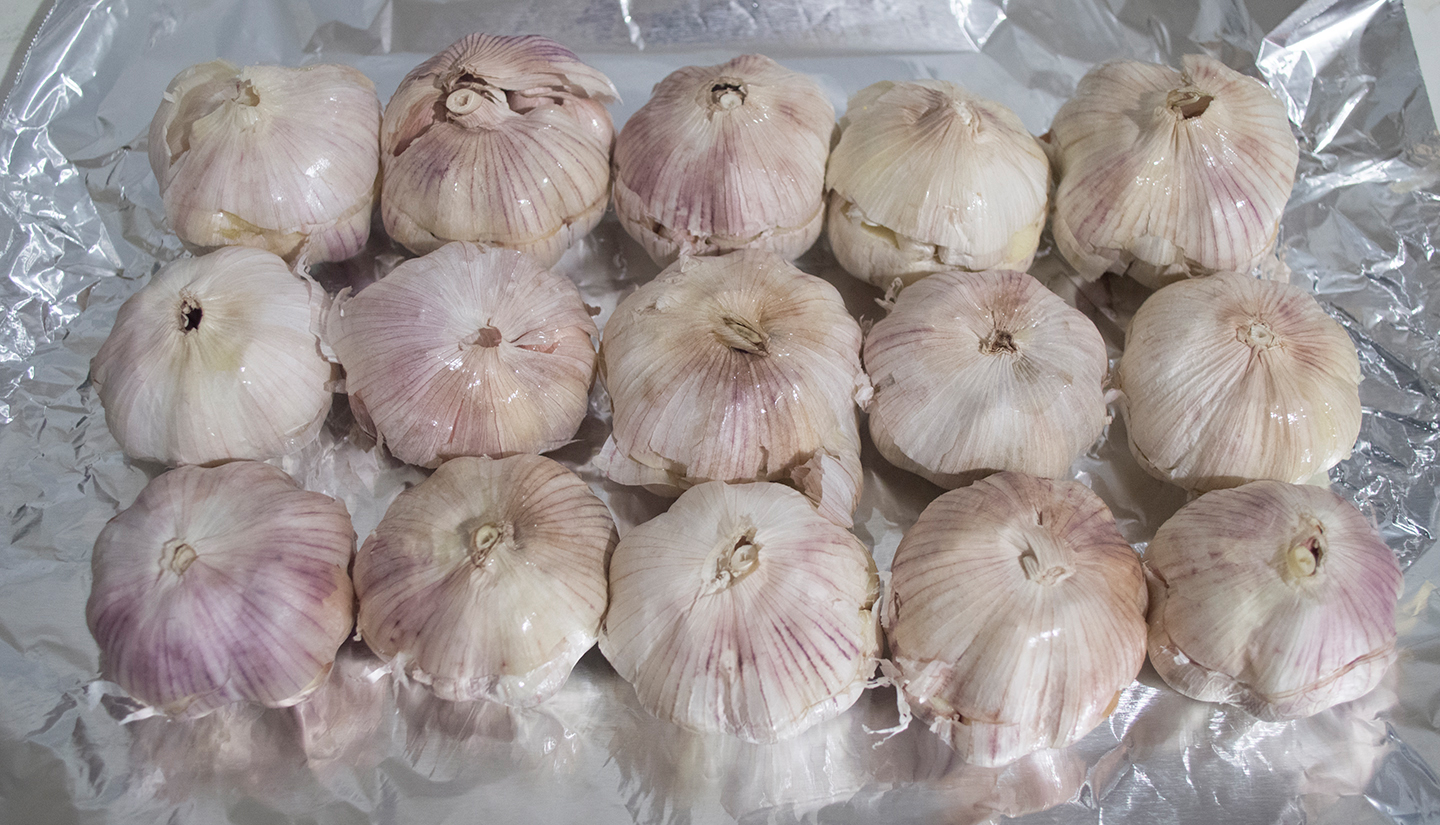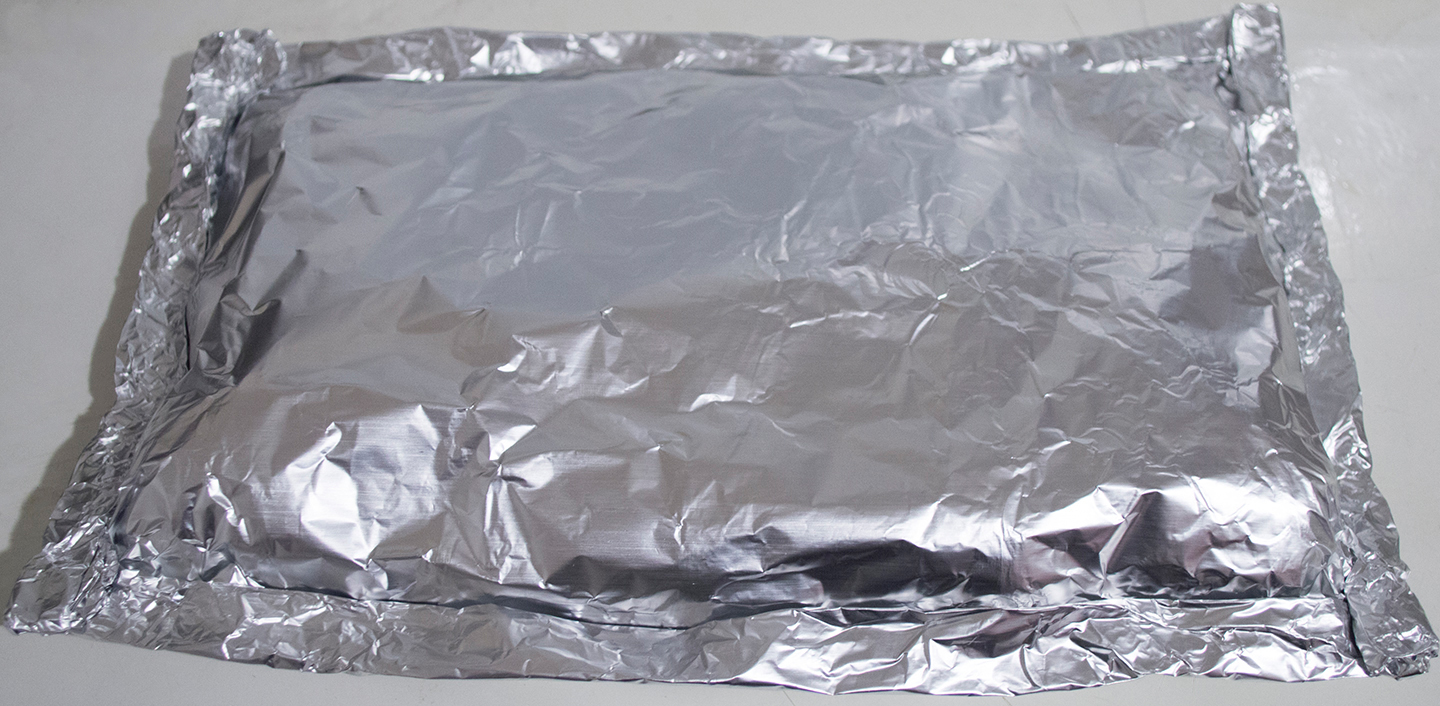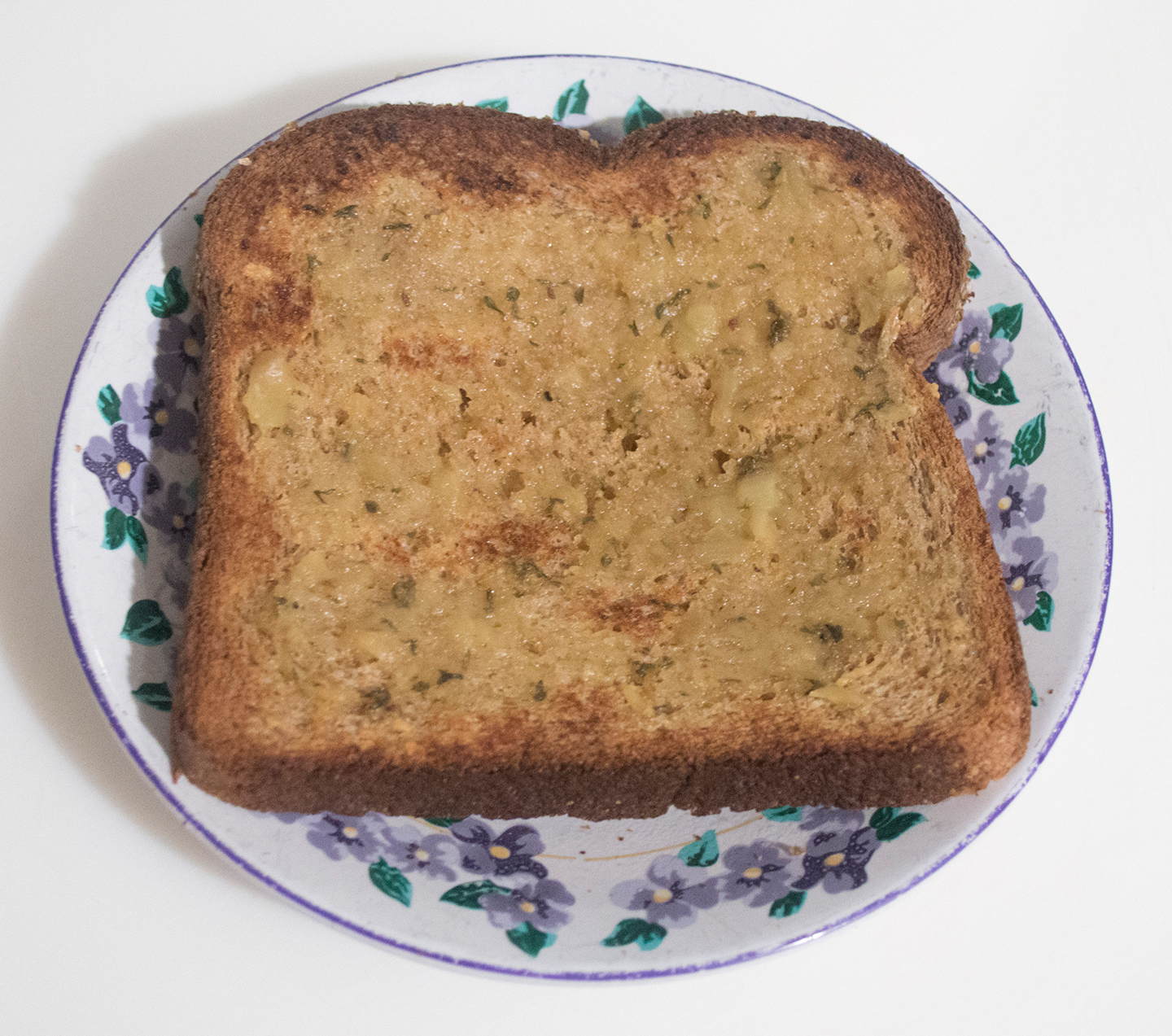 We've already made a compound butter with roasted garlic, and a roasted garlic cream cheese spread. They are both excellent on toast in the morning!