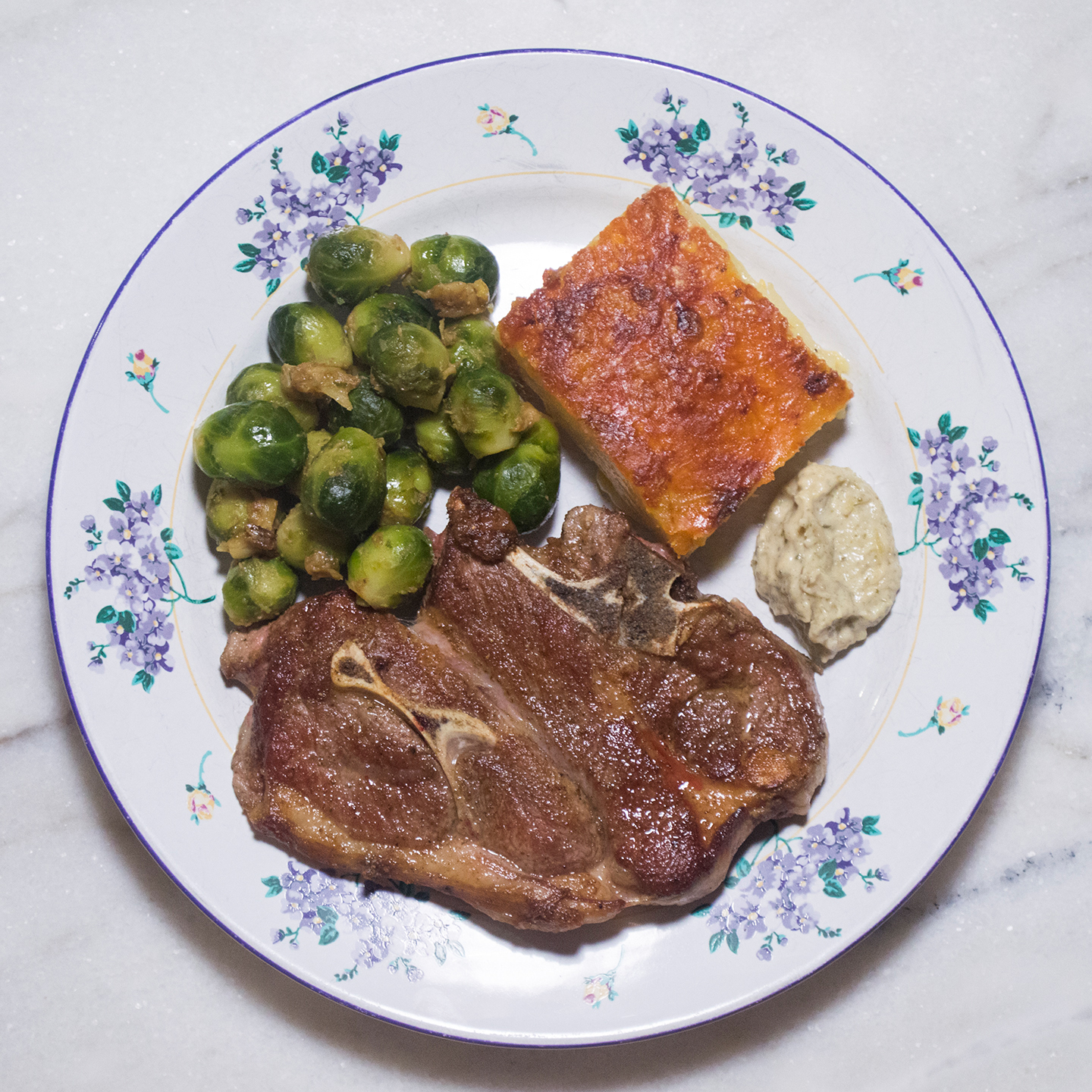 It was nice having Valentine's Day during the weekend because it gave us the chance to take our time to make our meal. Over the years, we found ourselves *never* eating out on the actual day; we decided, unofficially at first, to have dinner at home and enjoy eating the things we want to eat. It's now become our tradition to go grocery shopping together to pick out our items for our menu.
This year, we decided to keep it simple and make pan-seared lamb chops (my favorite!) with rosemary rémoulade, and sides of anchovy-garlic mini brussel sprouts and cheesy potatoes. It was the best home-cooked meal I've had in a long while, and it totally made the evening better because my hubby cooked almost everything (all I did was pan-roast the sprouts)! Thanks for making a bunny feel all special!
Stay tuned for the cheesy potato post!