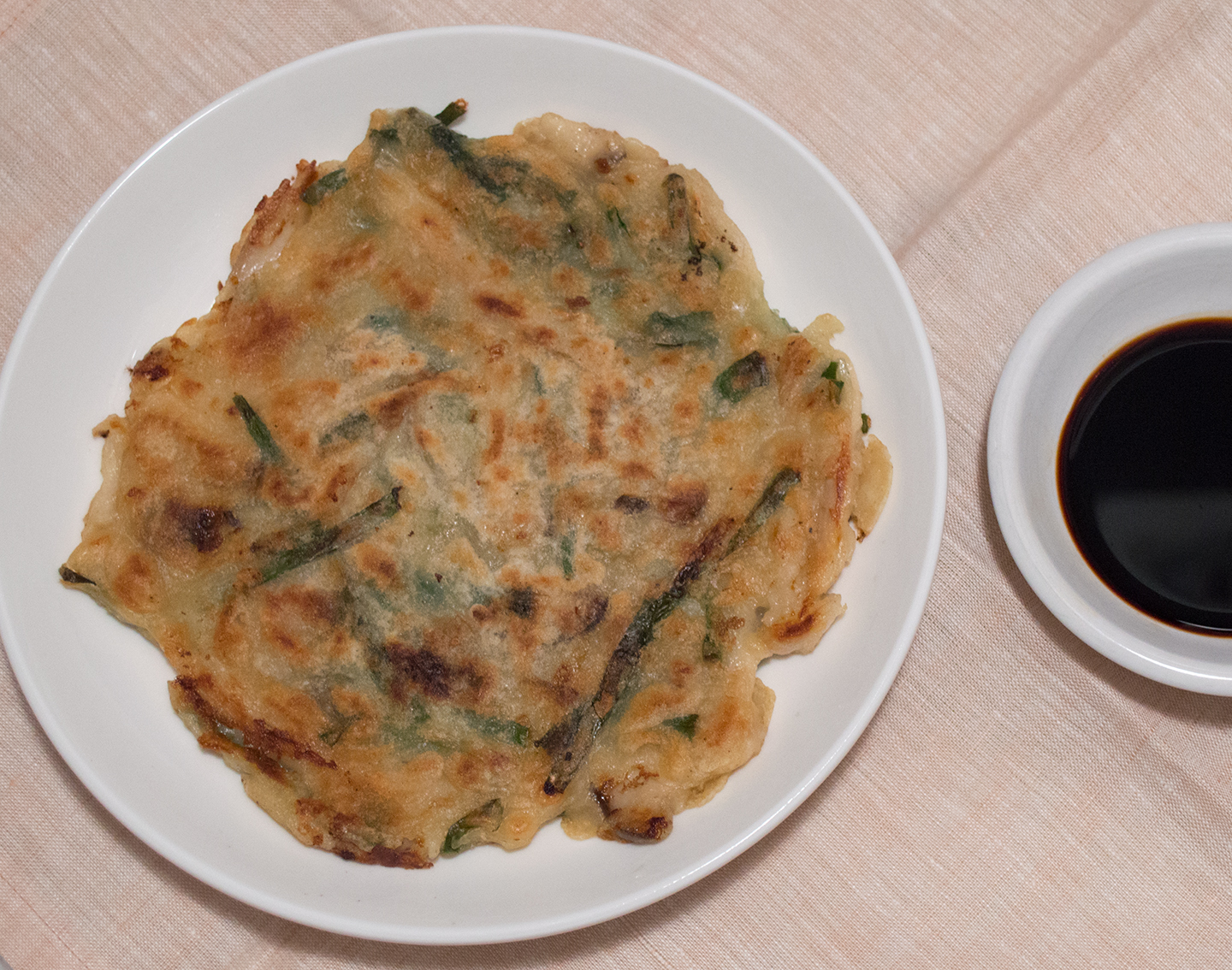 Jump to Recipe for Segaji Beoseot Jeon (세가지 버섯 전) - Pancakes with Mixed Mushrooms
I love everything that has to do with mushrooms! I enjoy eating them in soups, stir-fries, and sauces, and also love them grilled, oven-roasted, and fresh in a salad. It seemed like the next logical step was to make mushroom pancakes with them, because I wanted a good side dish to make for dinner.
James and I reformulated our Korean pancake mix recipe, because it wasn't crispy and crunchy enough, and it made sense to use the new dry mix to make these mushroom pancakes. I specifically purchased these three kinds (세가지 – Segaji) of mushrooms, since they were so fresh and firm, but you can choose others for your pancakes (전 – jeon). Some chanterelles, shiitake, matsutake, or any other oyster mushroom varieties will work.
Recipe for
Segaji Beoseot Jeon (세가지 버섯 전) - Pancakes with Mixed Mushrooms
Yield:
About a Dozen 4-5 inch Pancakes
Ingredients
Pancake Mix:
150g (about 2 cups) Beech Mushrooms
100g (1¼ cups) Oyster or King Oyster Mushrooms
100g (1½ cups) Enokitake
100-125g (2-2½ cups) Garlic Chives
60g (about ½-cup) Onion
9g (1T) Garlic
440g (3½ cups) Dry Mix from my Jeon Recipe
400g (14oz) Water
Dipping Sauce:
32g (2T) Soy Sauce
15g (1T) Rice Vinegar
Procedure
Slice and discard any browned, wilted, and slimy pieces of mushroom, and remove woody parts. Rinse under water and drain.

Split the mushrooms down by hand, or cut the larger ones with a knife.

Remove the wilted parts of the chives, rinse, drain, and chop into 2 inch lengths. Slice the onion into thin wedges. Mince the garlic.

In a large bowl, combine all of the dry jeon mix, and cold water. Whisk together, then add all of the mushrooms, chives, and garlic. Take a spatula and carefully flip the vegetables in the batter.

Fry up the pancakes in some vegetable oil, about 3-5 minutes on each side, or until golden brown.

Enjoy with some dipping sauce.
*Bunny Wisdom*
I use both white and brown beech mushrooms in this recipe. You are welcome to just use one kind.
When I wash the enokitake, I give them a gentle squeeze at the base, because they soak up some water while washing.
The mushrooms only need to be divided if they are large. I cut my mushrooms down to a size that allows me to cook the pancake flat.
I often put my hands in the mix to flip the mushrooms and chives; I don't want to break too many mushrooms in half.
The pancakes can be made larger than the 5-inch size, perfect for sharing with friends and family.
Korean pancake mix is readily available in Korean grocery stores. Instead of my dry mix, you can substitute about 440g (3½ cups) of pancake mix.
I like my pancakes to have a lot of filling, but you are definitely welcome to add less ingredients. The above measurements for the vegetables are just a guideline. You can choose to add only one or two kinds of mushrooms, although having a good mix makes the pancakes tastier. Just make sure you have a total of about 300g of mushrooms.
If the batter looks thick (it should be slightly thinner than buttermilk pancake batter), add a splash of water. Conversely, if it's too thin, add some all-purpose flour or Korean pancake mix.
To speed up the process, use a non-stick griddle; utilize the space and make a few pancakes at a time.
Cut up the pancakes to make it easier to eat. I use a pair of kitchen scissors and cut them into wedges or squares.
Add a teaspoon of minced ginger or some chopped onion into the dipping sauce to give it a different flavor.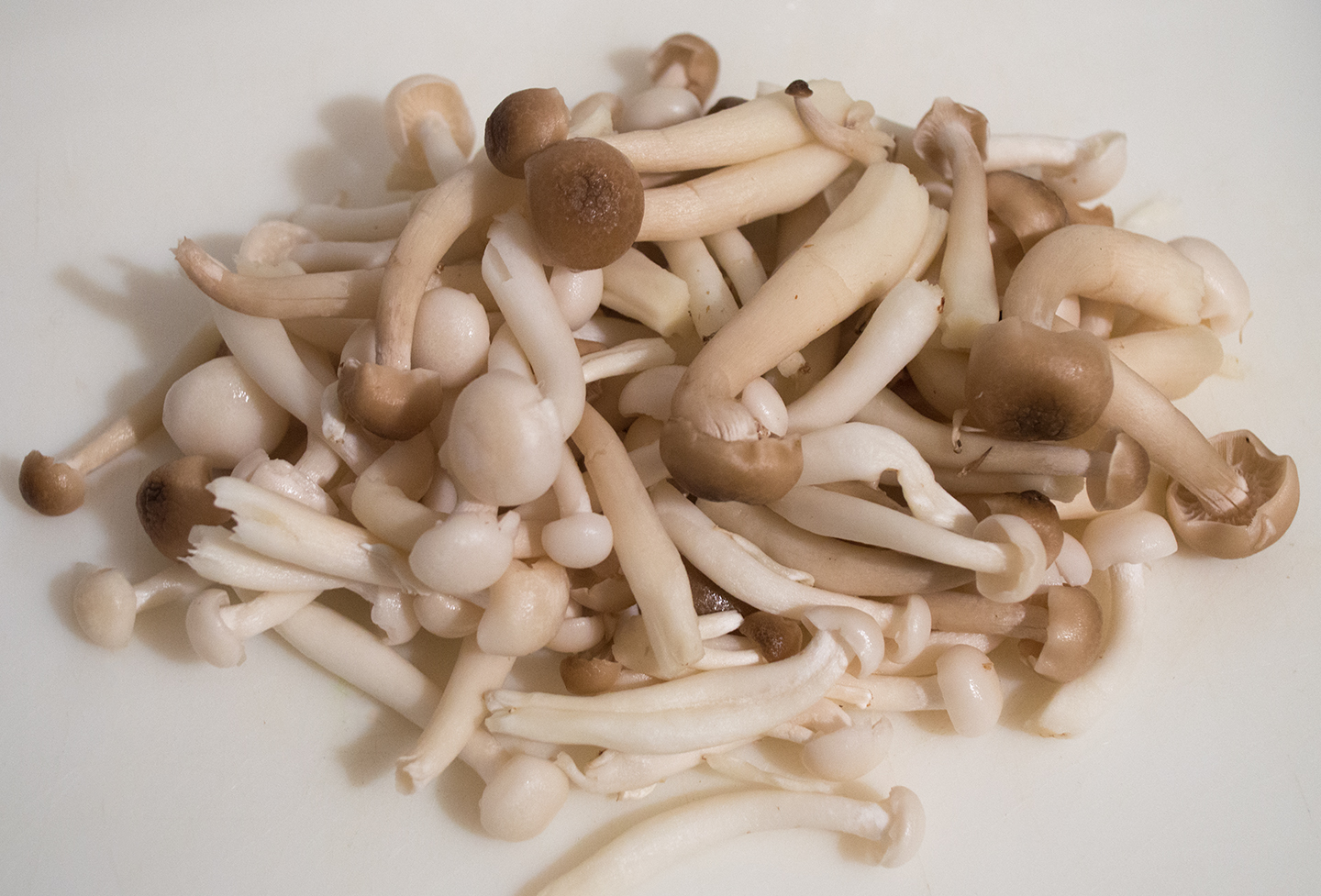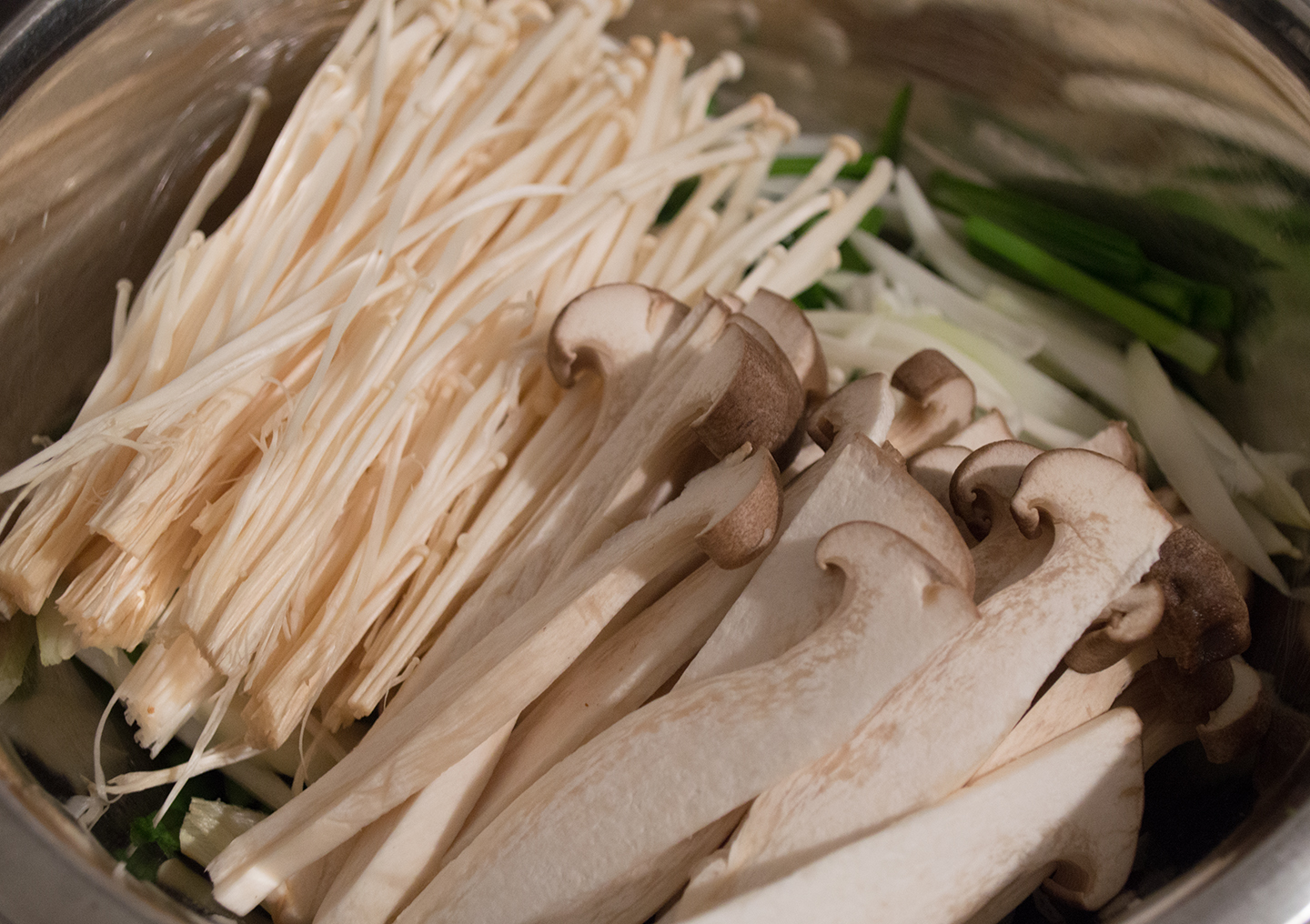 **Here are some of the ingredients I use for this recipe. Please, feel free to browse and ask questions on what you see listed below.**