I spent Thanksgiving in Portland with my mom and sister, and we explored the city by eating and doing eating-related activities! I like to try and visit twice a year to check in with my family, and also play with my two cat-nieces, Beatrix and Virginia (Bea and Ginny). Just this summer, we went to Cannon Beach and Tillamook. We hadn't visited the beach since my dad passed away, and it was nice to go have brunch at our usual restaurant, go walk in the sand, and then grab some ice cream at The Creamery.
During the summer, there were many visits to the Portland Farmer's Market and eateries in Portland, like Shalom Y'all for Israeli food; Wailua Shave Ice for dessert; ¿Por Qué No? Taqueria for tacos and bowls; Helser's for breakfast; and Hale Pele for drinks! I also had the chance to drink some delicious wine with my friend, in Forest Grove, called David Hill Vineyards. It's nice to visit during the summer to enjoy the bountiful local produce, but I feel like Portland does comfort food really well; Autumn is a lovely time to visit Portland to watch the leaves change colors and eat some good grub.
My trip began with a visit to Little Red's Bakeshop, which, I'm sad to say, has closed their doors! 🙁 They had the most adorable sugar cookies and scrumptious laminated pastries. I especially loved eating their muffins and cat-shaped cookies, and would always *ooh and ahh* at their awesomely whimsical goodies.
**Photos courtesy of my sister, photographed with a smart phone. Apologies if some photos are blurry.**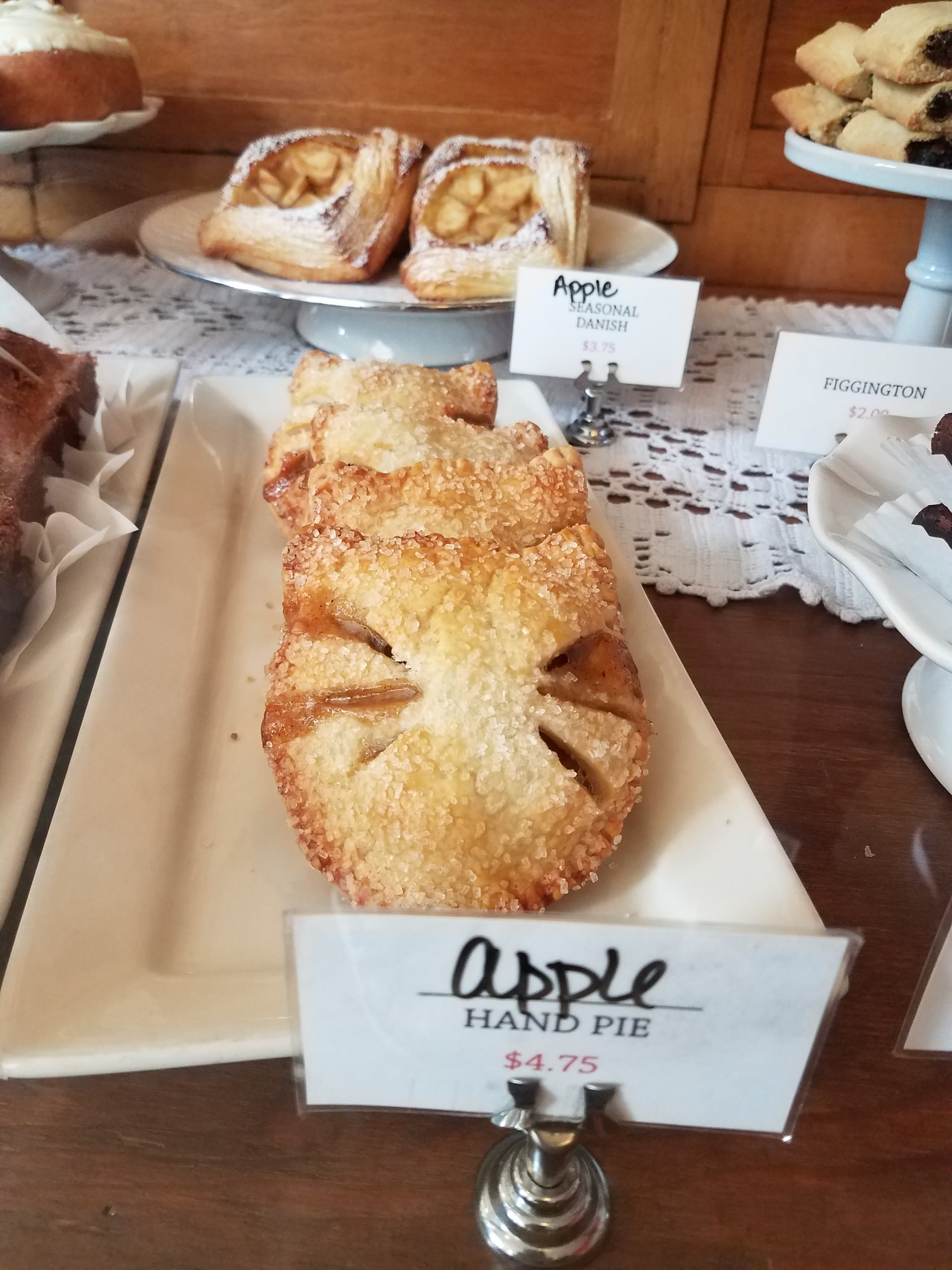 On our outing right before Thanksgiving weekend, we ate crunchy-chewy cookies and a cat hand pie filled with apple! We also visited the Portland Farmer's Market (photo of some market vegetables at the top of the post) to buy some Brussels sprouts for Thanksgiving dinner, and then dined at Grassa for lunch.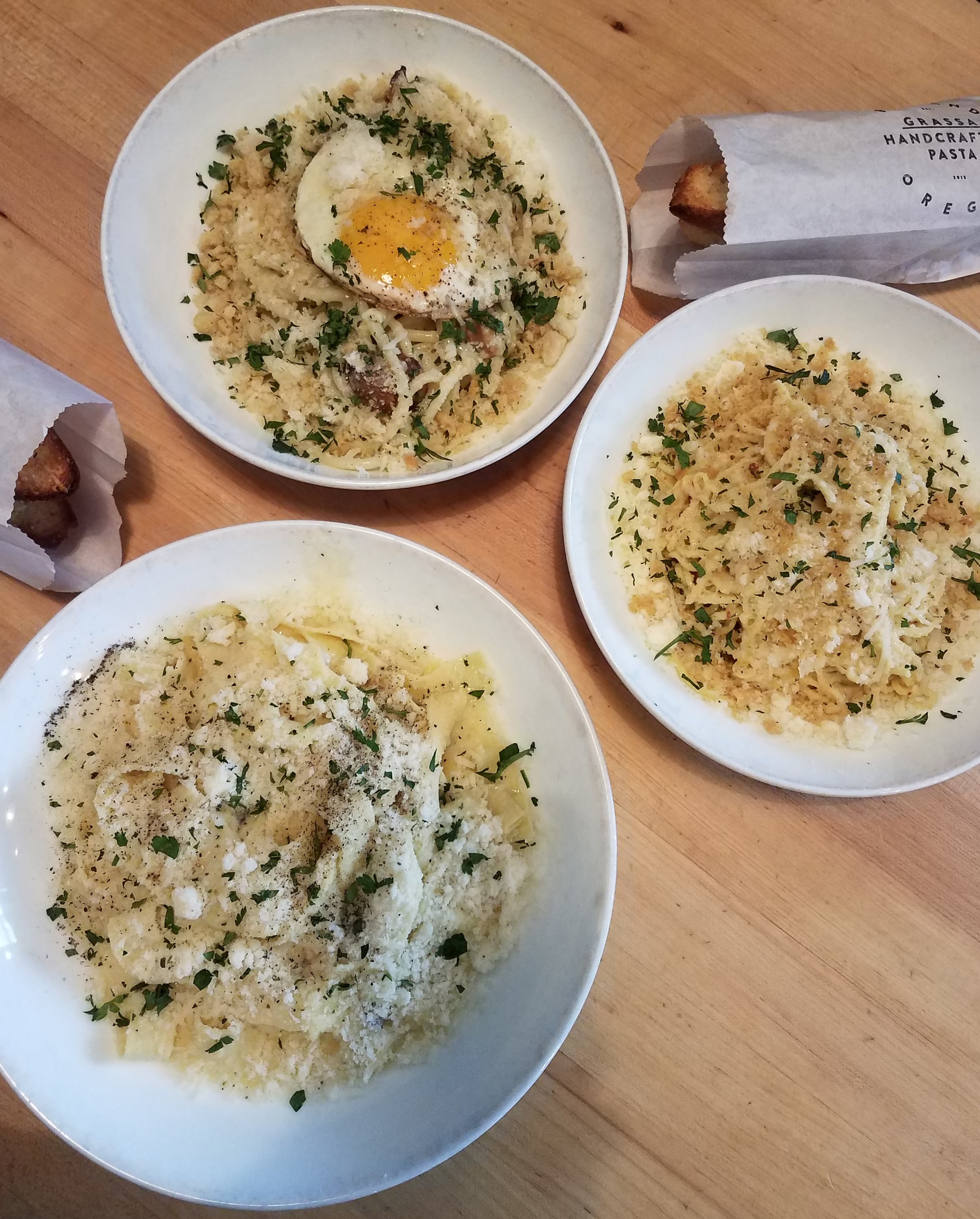 We ordered carbonara, cacio e pepe, and aglio olio, and got two sides of garlic bread. It was so good, and deliciously filling!
The following day, my sister and I went to Purrington's Cat Lounge and played with their over half-dozen super-cute cats in their spatial and brightly-lit cat room. We slowly savored some cat cookies that were made for the café by Little Red's.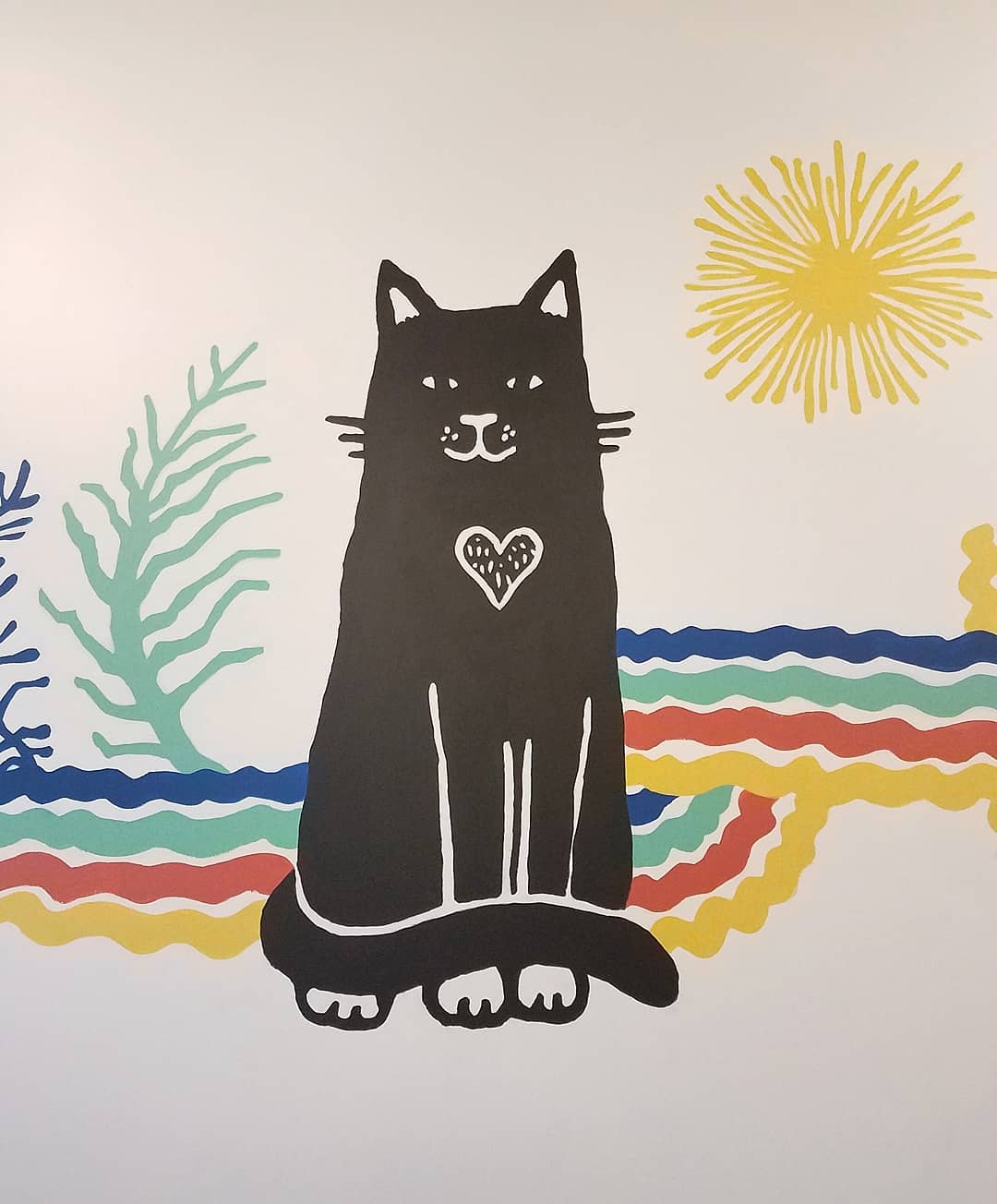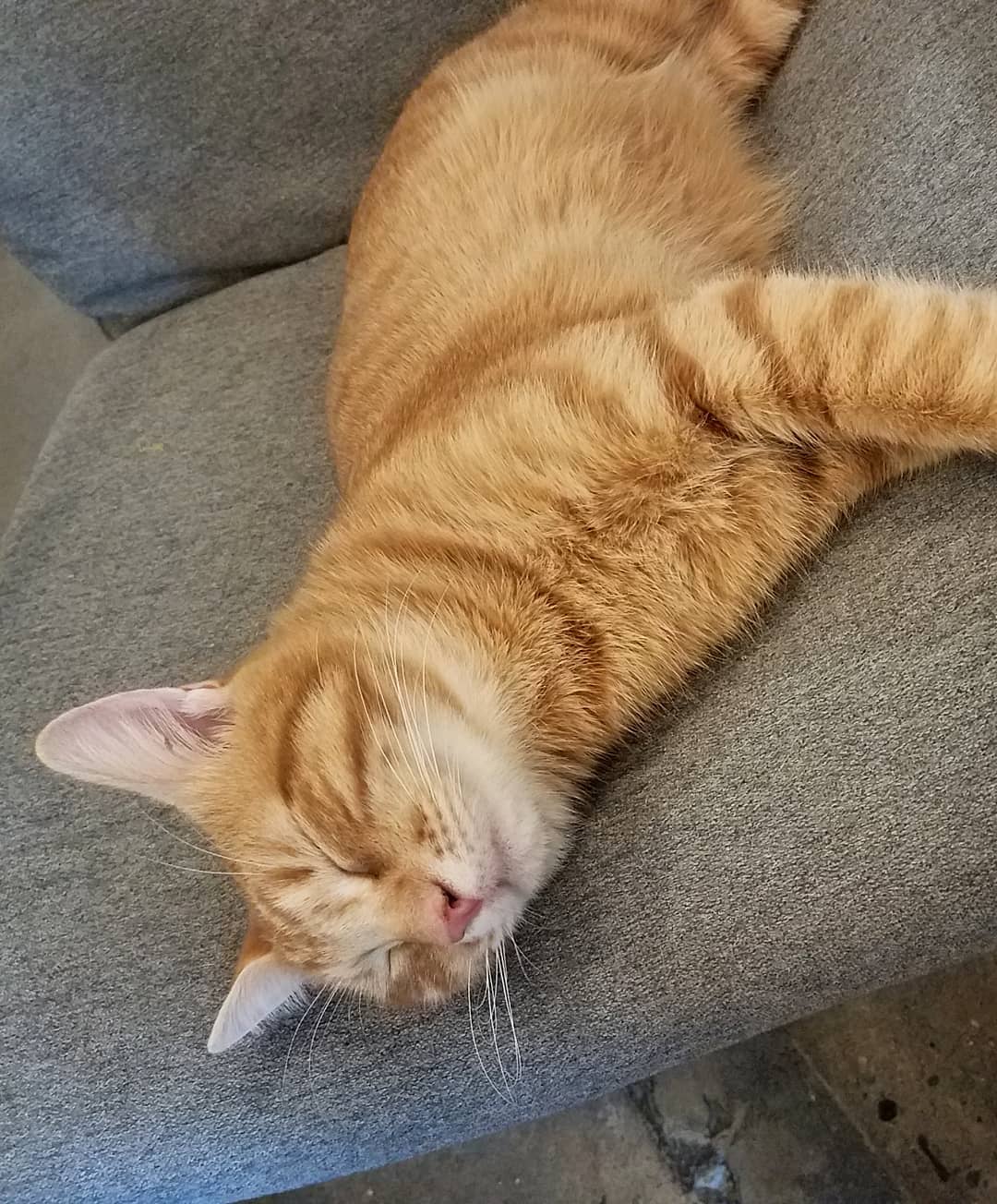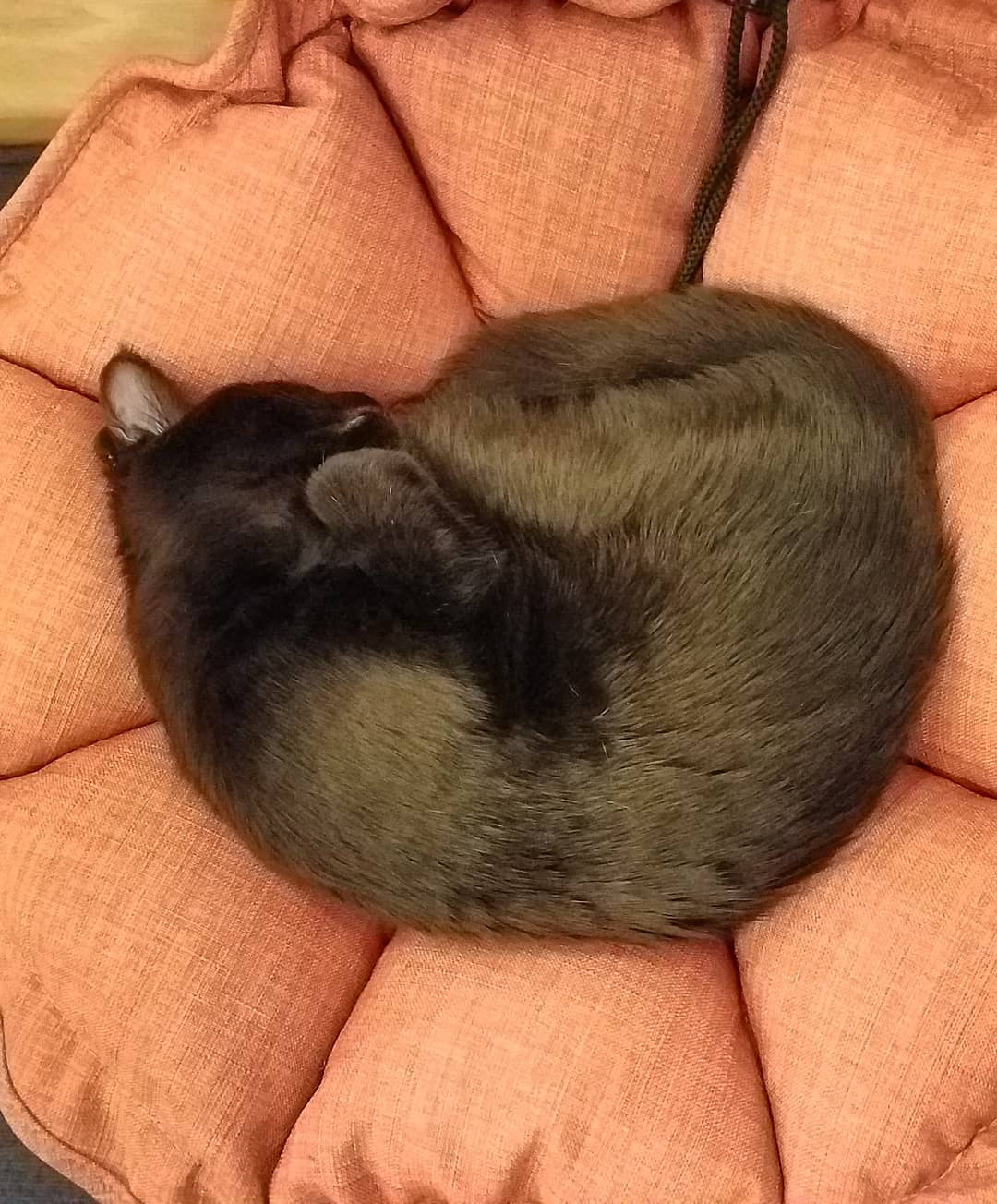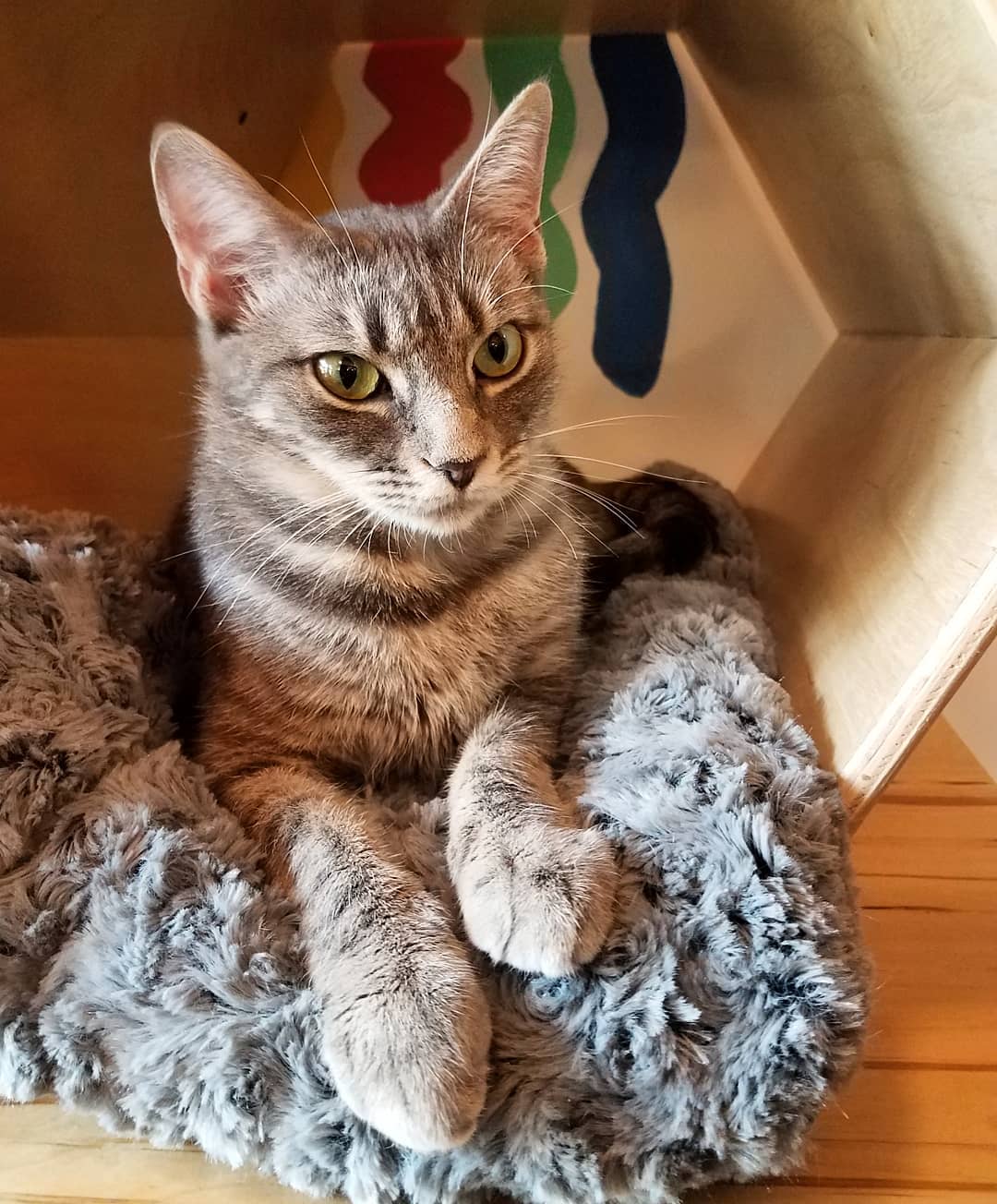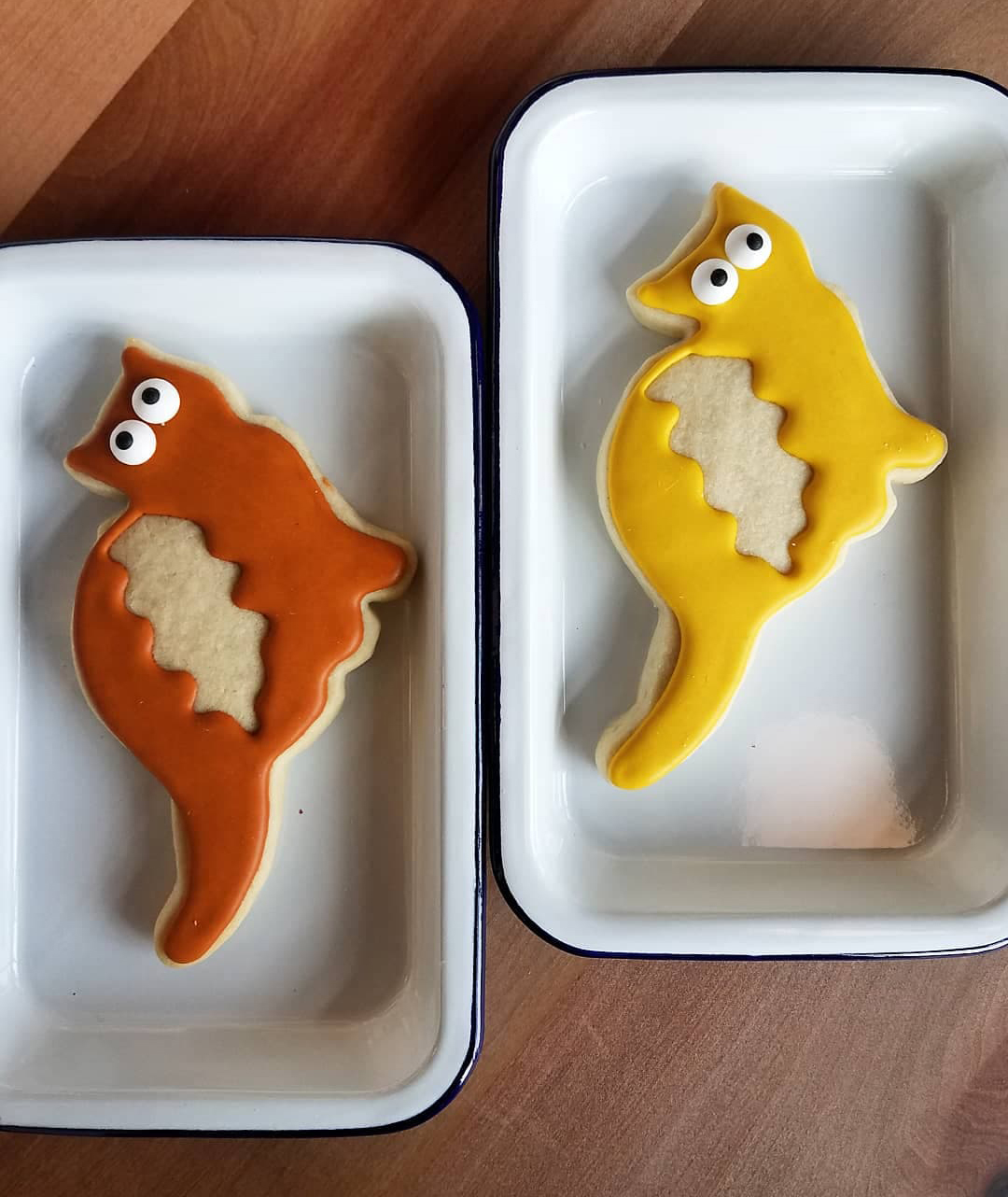 We wanted to take all of them with us, but we knew we had two little cuties waiting for us at home.
The day before Thanksgiving, the three of us went to The Original Pancake House to have a hearty breakfast. I hadn't eaten here for many years, and it was nice to have their classic corned beef hash with potato pancakes. My mom got pancakes, and my sister had an omelette with a side of pancakes. It was so much food that we thought we'd burst! It's absolutely worth the wait (30 minutes to almost an hour at peak busy hours) to sit down and enjoy their legendary food.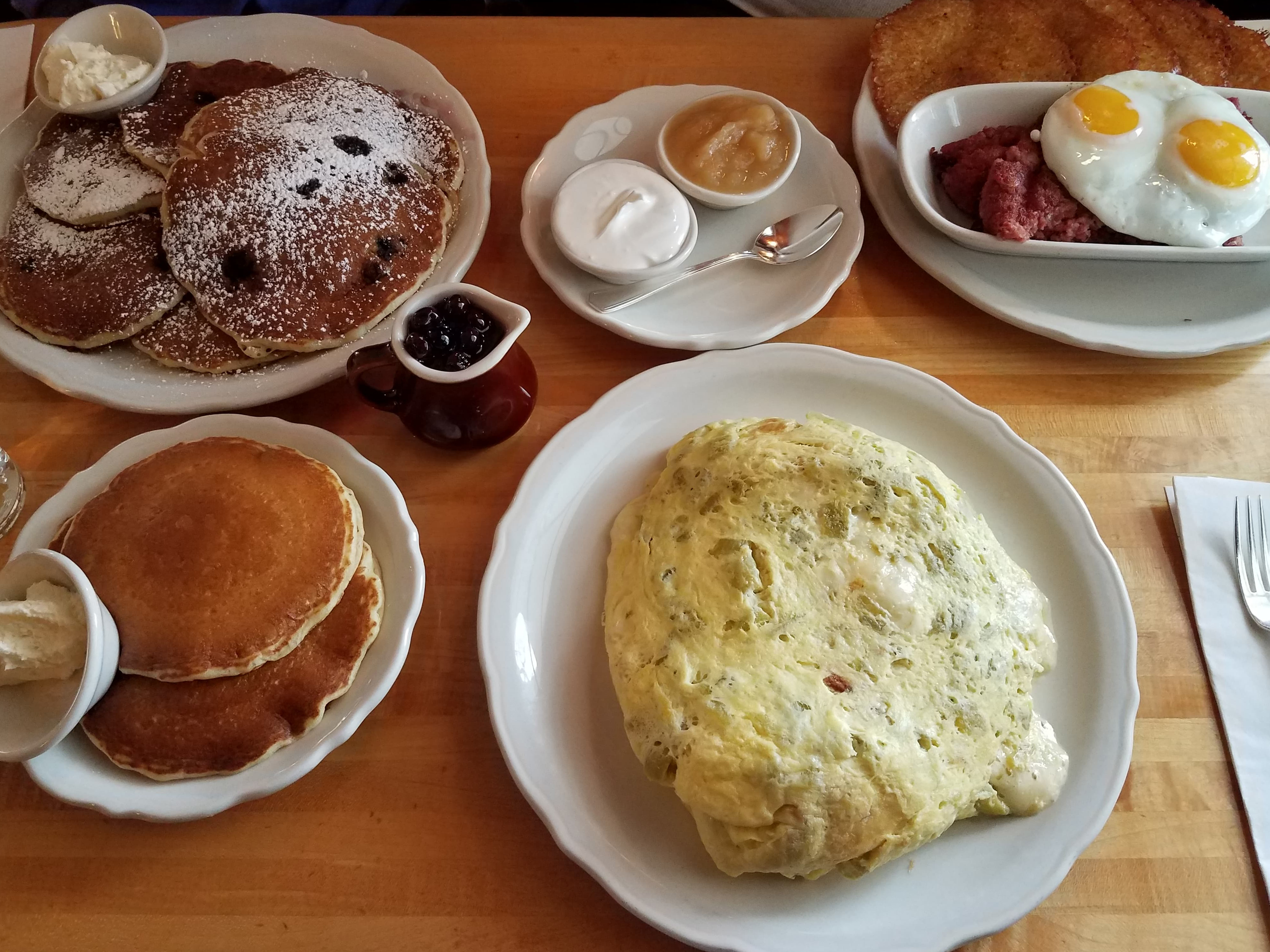 A few days later, we ventured out to north Portland to the Piedmont Station Food Carts. We were amazed and overwhelmed by their choices, but decided on eating Thai food from My Thai. They have an awesome covered area, and an enclosed building to shelter eaters from the rain and cold. We were there just as lunch was starting up, so we saw the resident cat, Koda, enjoying his lunch as well.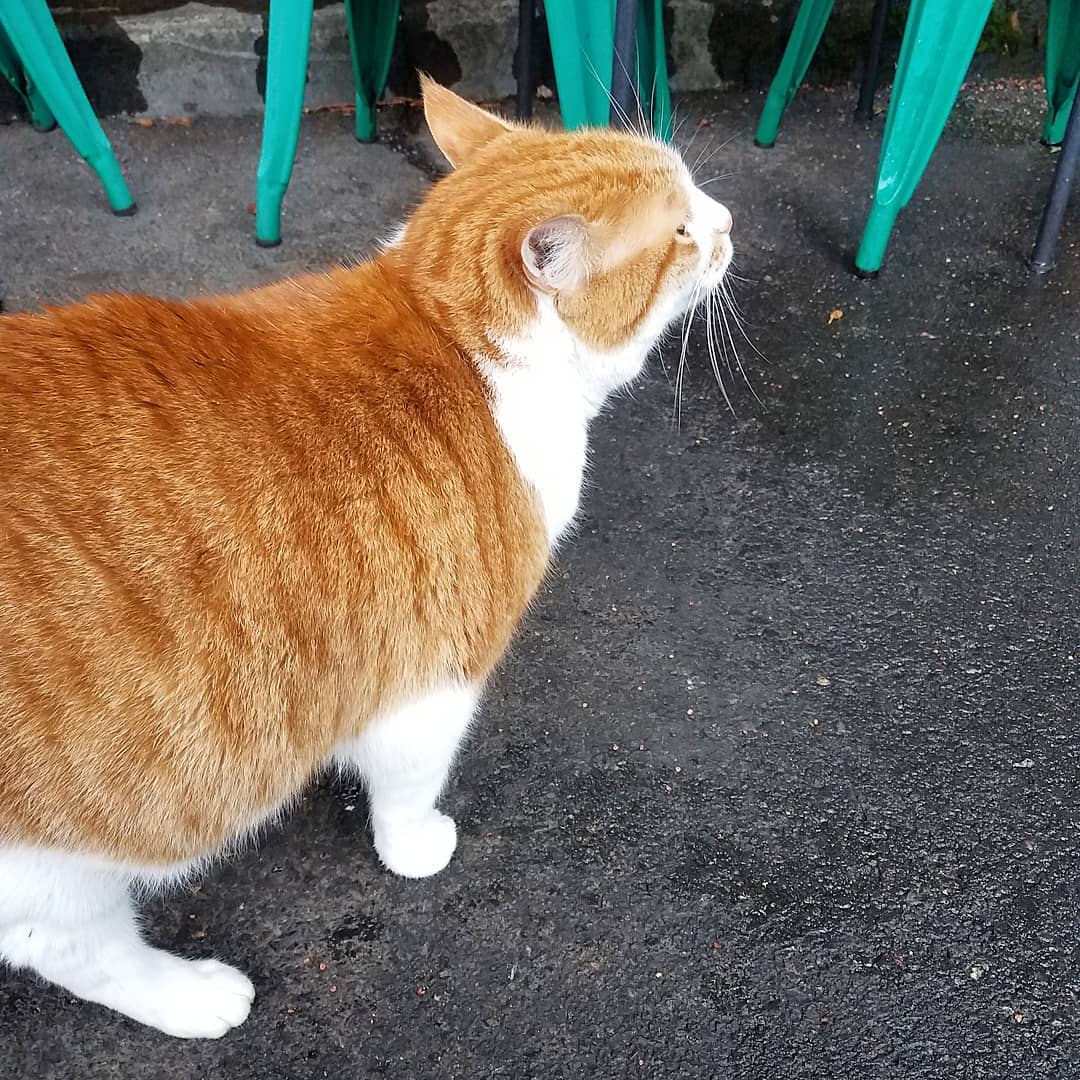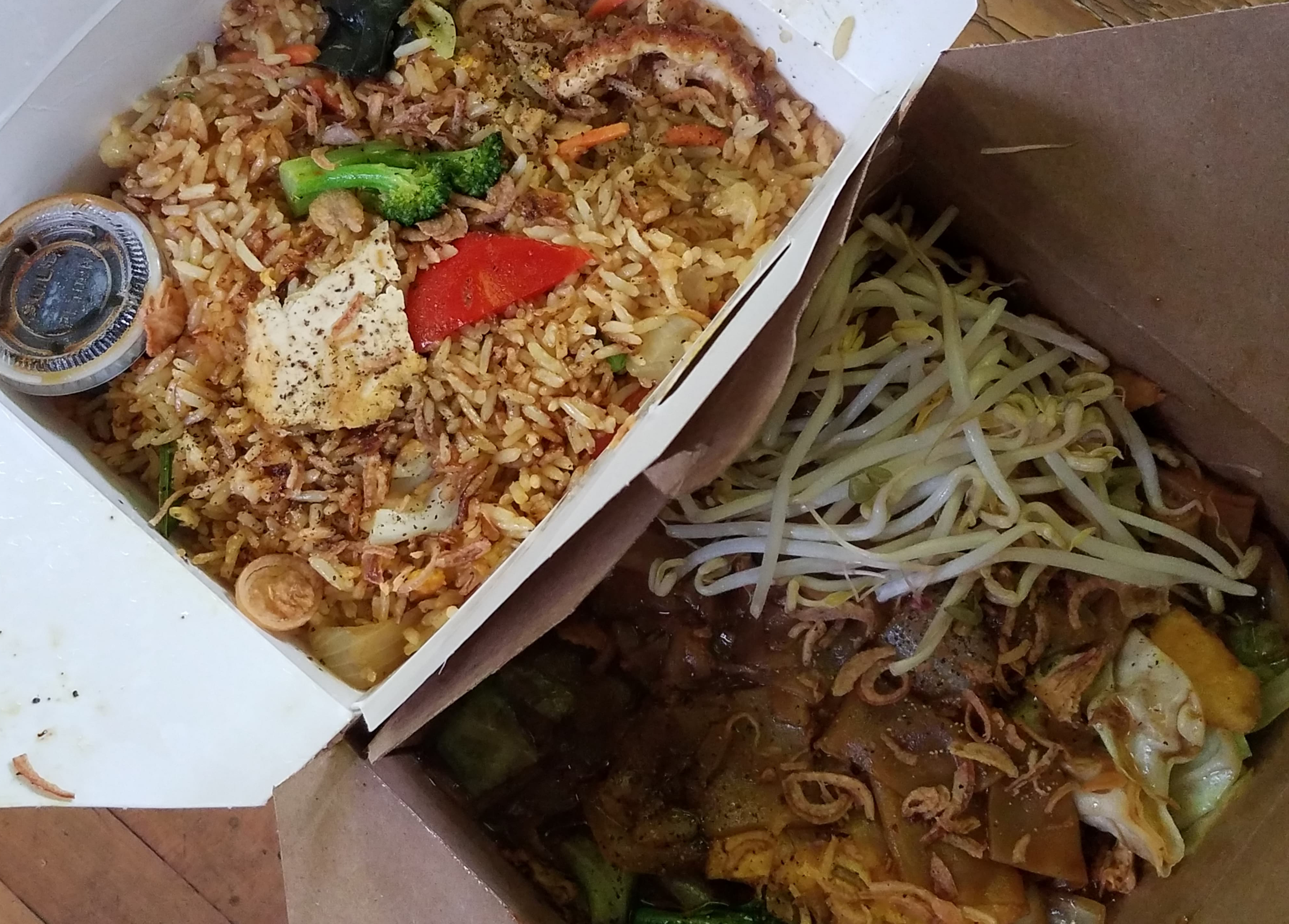 After visiting Roar on Alberta Street, a cat-focused shop, and picking up some toys and snacks for Bea and Ginny, we bought a serger at Modern Domestic (something my sister has been wanting to buy for years). We hauled it back to downtown Portland, sat down for a quick drink at Tea Bar, and brought the mighty machine home.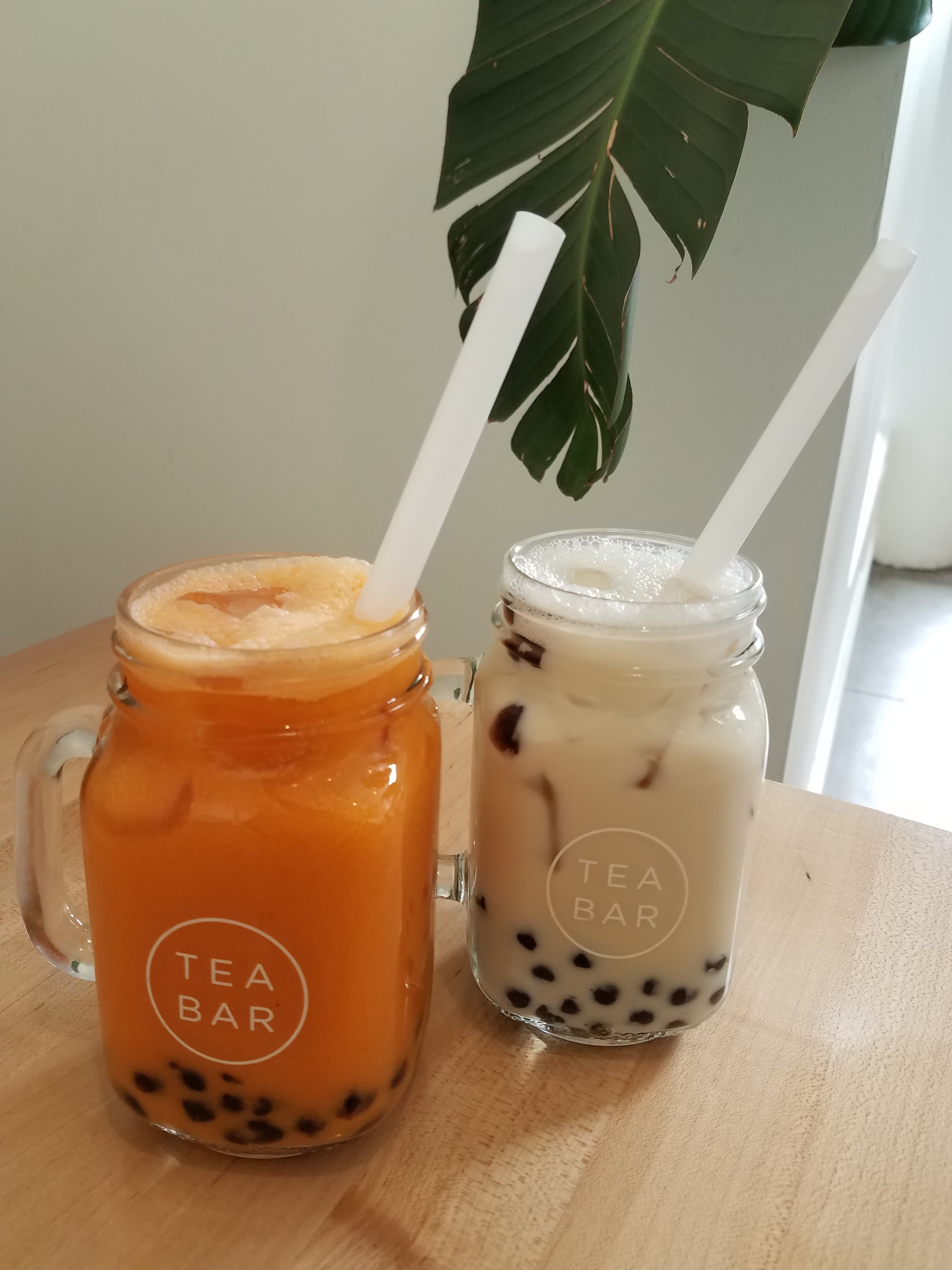 I was battling a horrible cough, which turned out to be bronchitis, before and during the entire trip. I was able to control my coughing for most of the day, but it was rough in the mornings and evenings. The rain and constant humidity helped quite a bit, but I sounded hoarse for two weeks. Good thing I ate some awesome food to help lift my spirits!
Enjoy Part Two of my adventures in my next post!