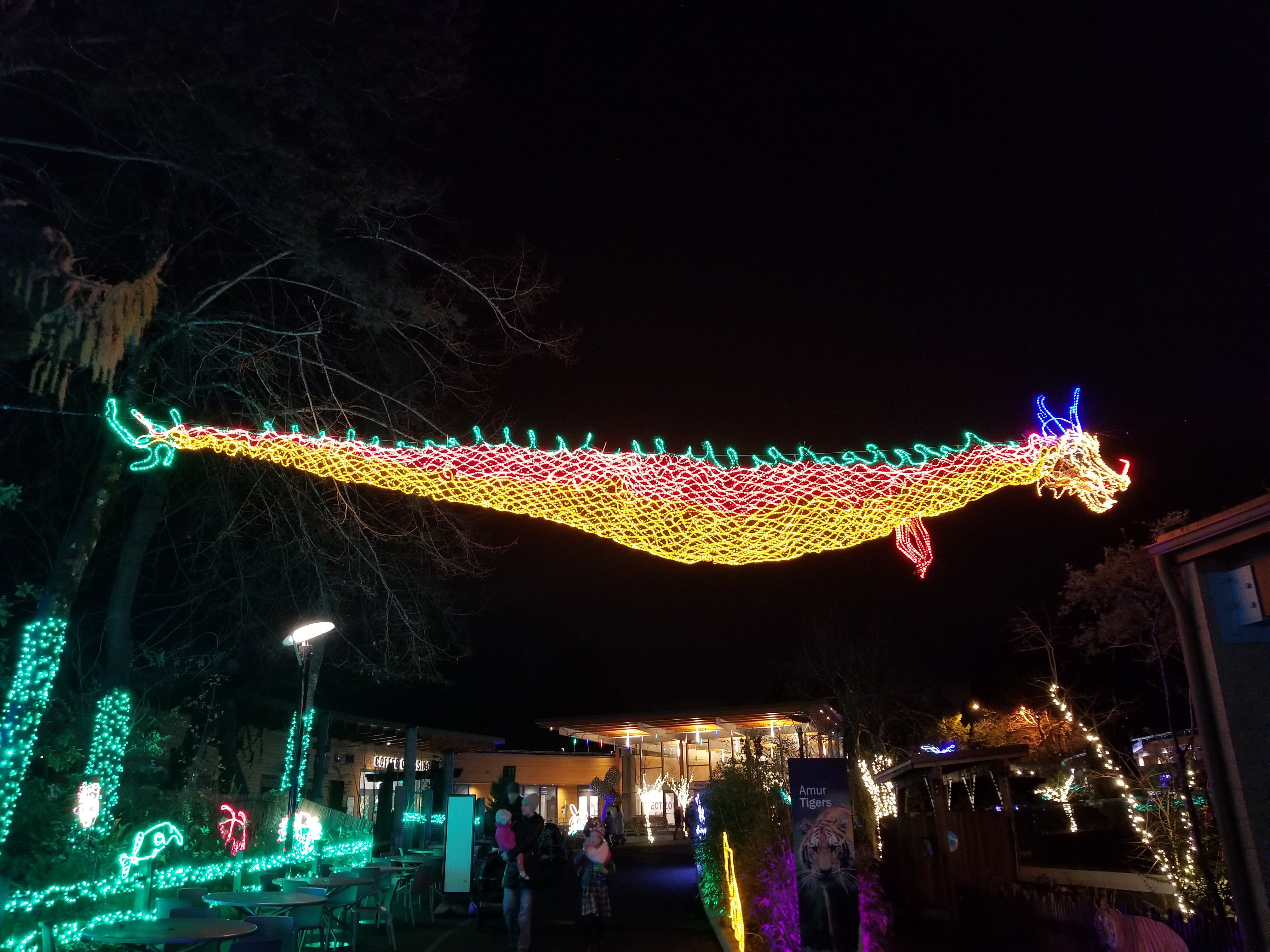 My Thanksgiving visit was filled with outings, despite having a horrible cough. I tried to keep my spirits up by eating good eats, having good laughs, and spending my time with family and friends. I also got to see my cat-nieces, Bea and Ginny, which helped tremendously with my bronchitis.
If you missed Part One of my Thanksgiving visit to Portland, click below, and you'll be able to check out what I did and ate around Portland on my first week I was there! James wasn't with me on this trip, but I tried to include him in activities that he would probably partake in and enjoy.
**Photos courtesy of my sister and I, photographed with our smart phones. Apologies if some photos are not in focus. Faces are intentionally blurred.**
There's been an annual tradition for many many years, where we go to Peacock Lane to see all of the houses lit up for the holidays. It started over ten years ago, and, as a family, we would always take the drive to East Portland and take in all of the holiday cheer. James and I, with my mom and sister, visited last year, but this year we decided to go to the Oregon Zoo Lights!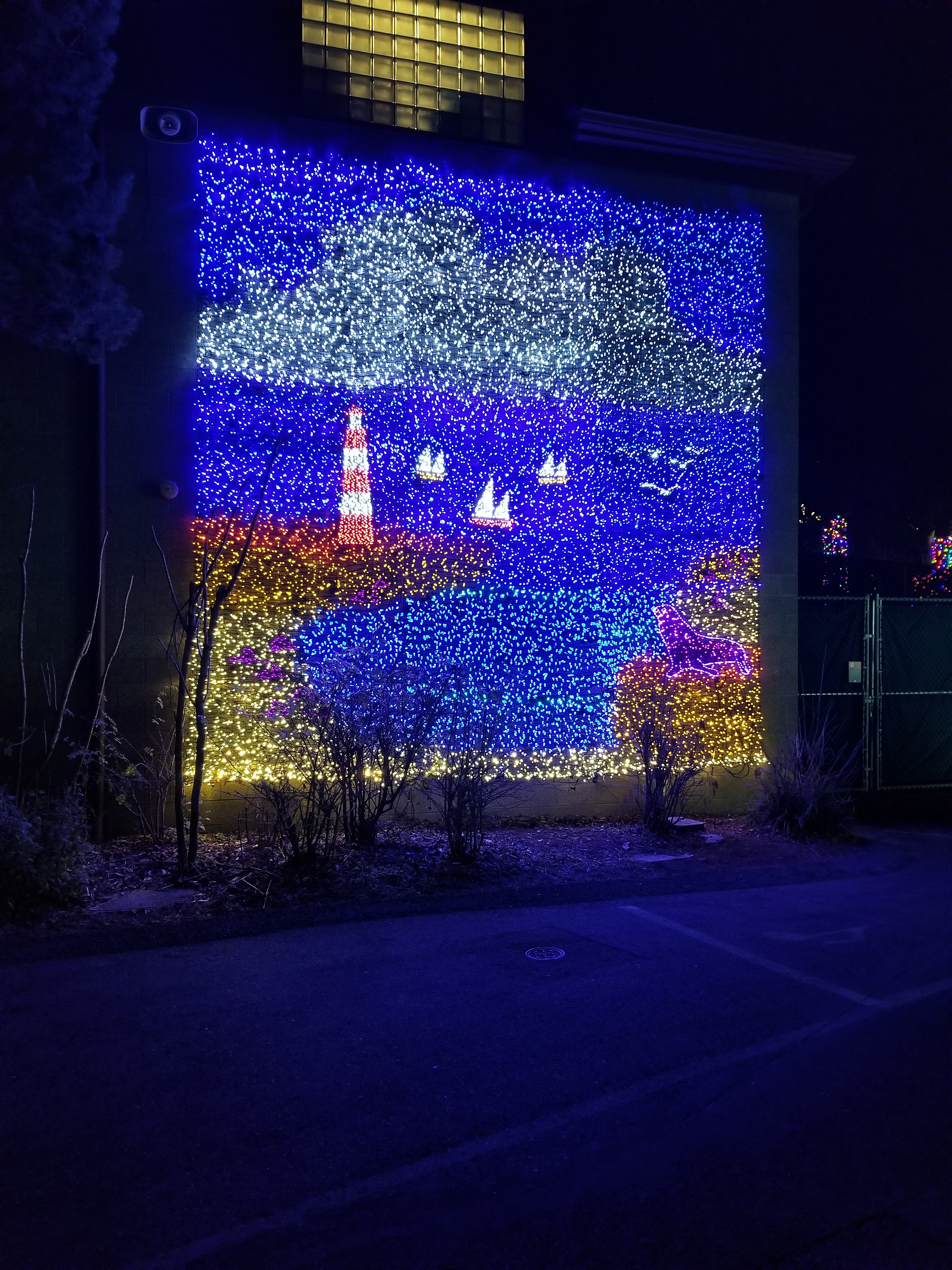 There were lights everywhere! We loved how they strung each area of the zoo with their identifying lights: coastline views for coastal animals, seals and polar bears in movement; and a whole bunch of critters on the concert lawn, twinkling to the music.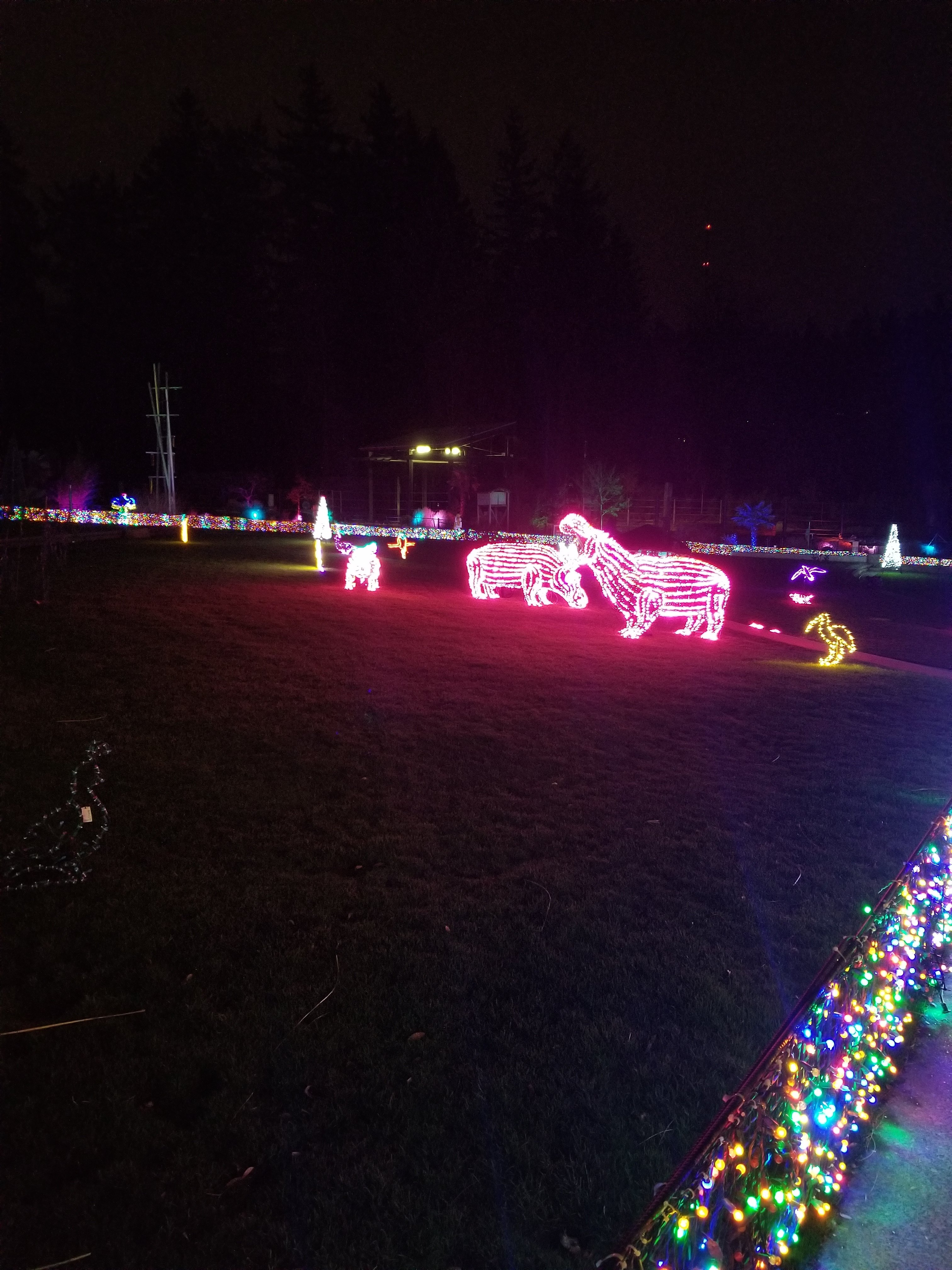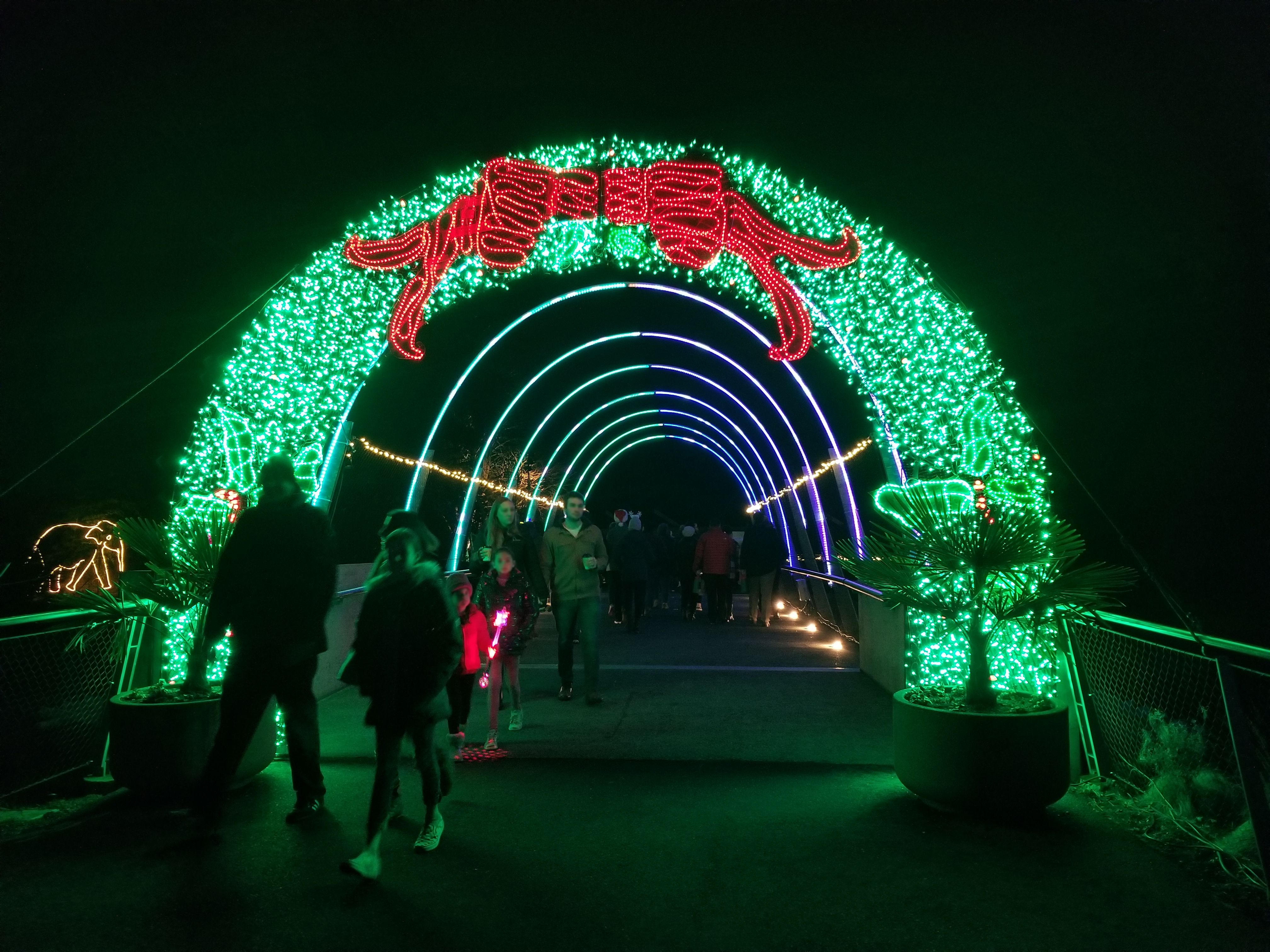 We saw the elephants eating their dinner inside, and took a photo of their holiday wreath archway.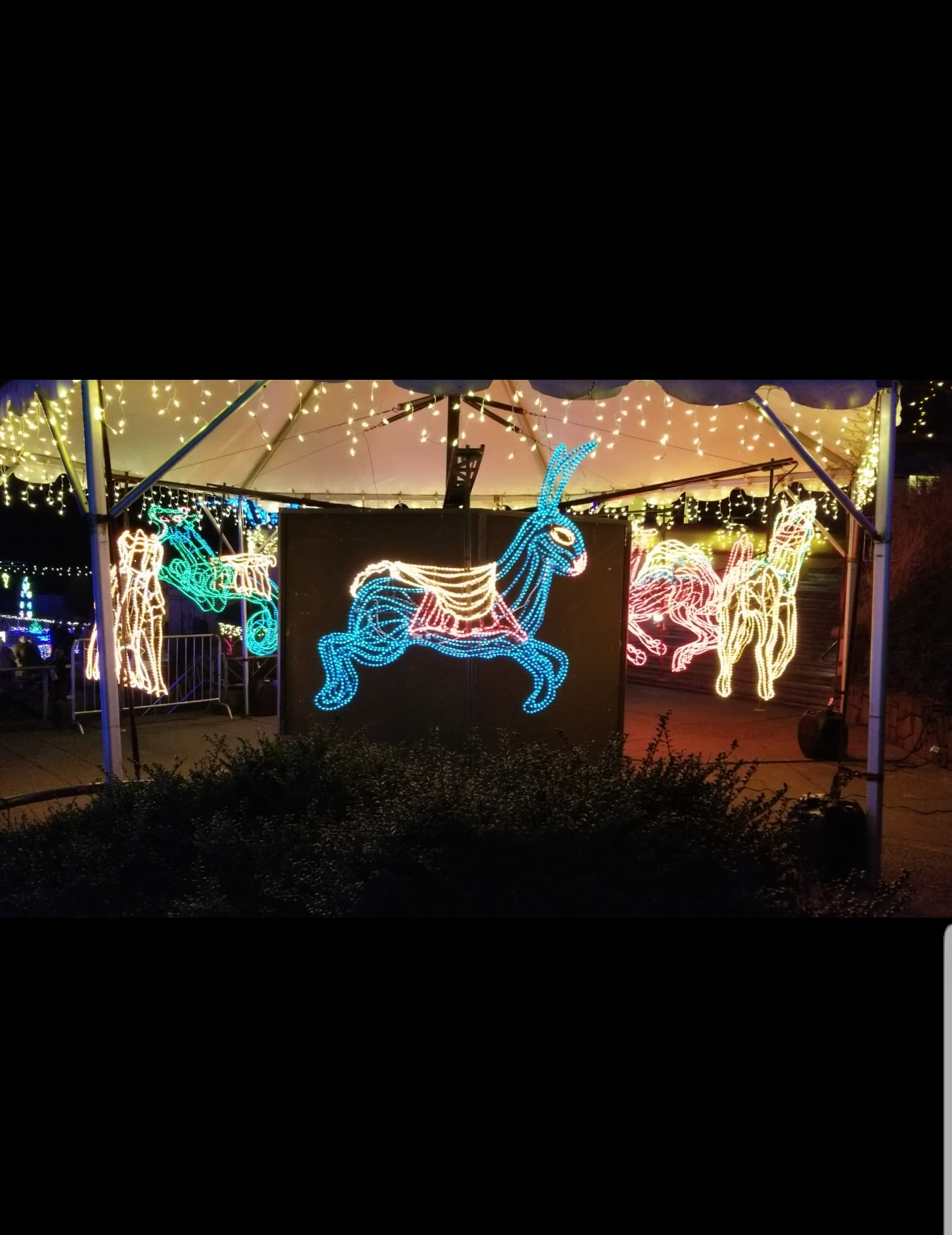 We were mesmerized by the mobiles and took videos of them moving around.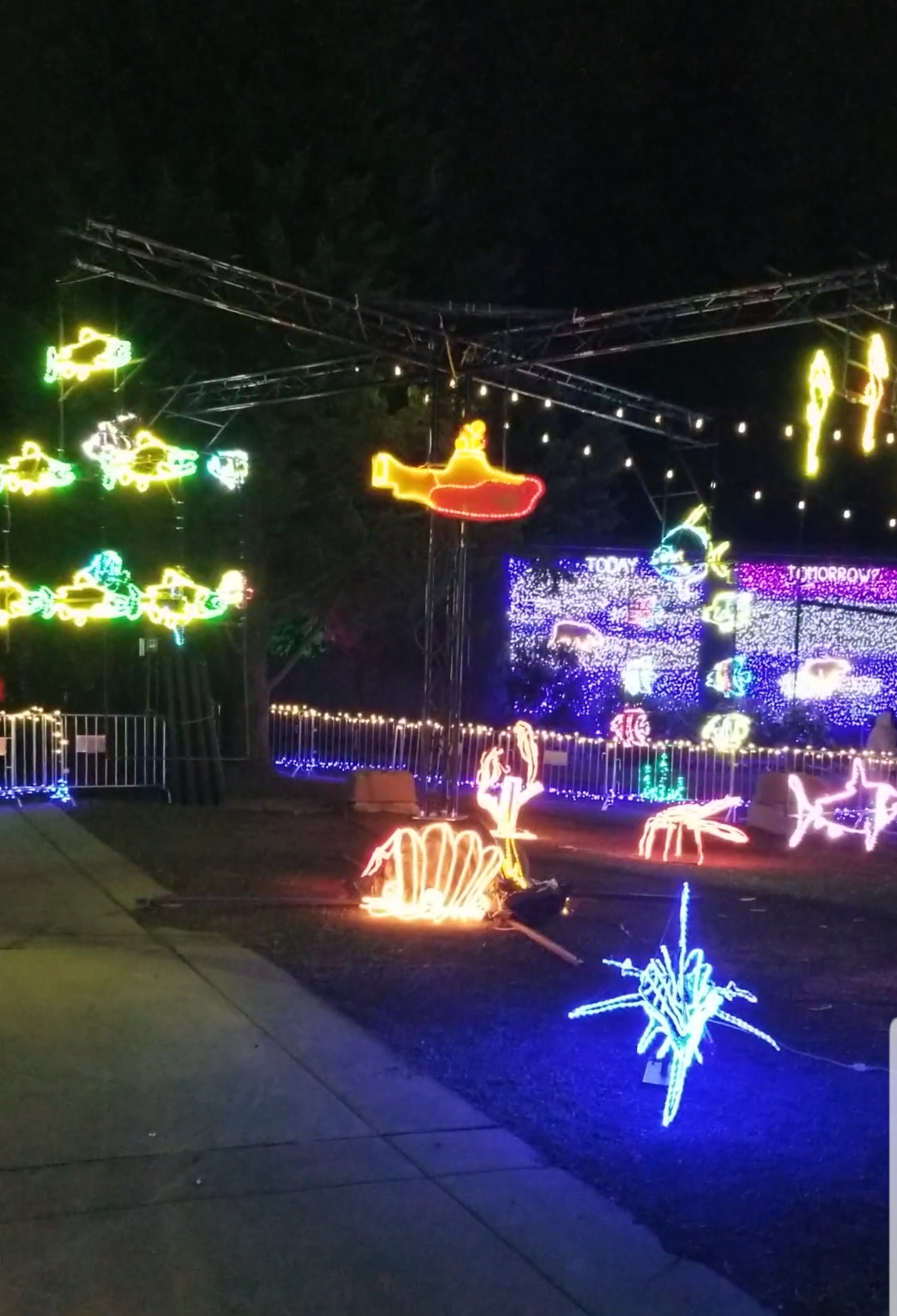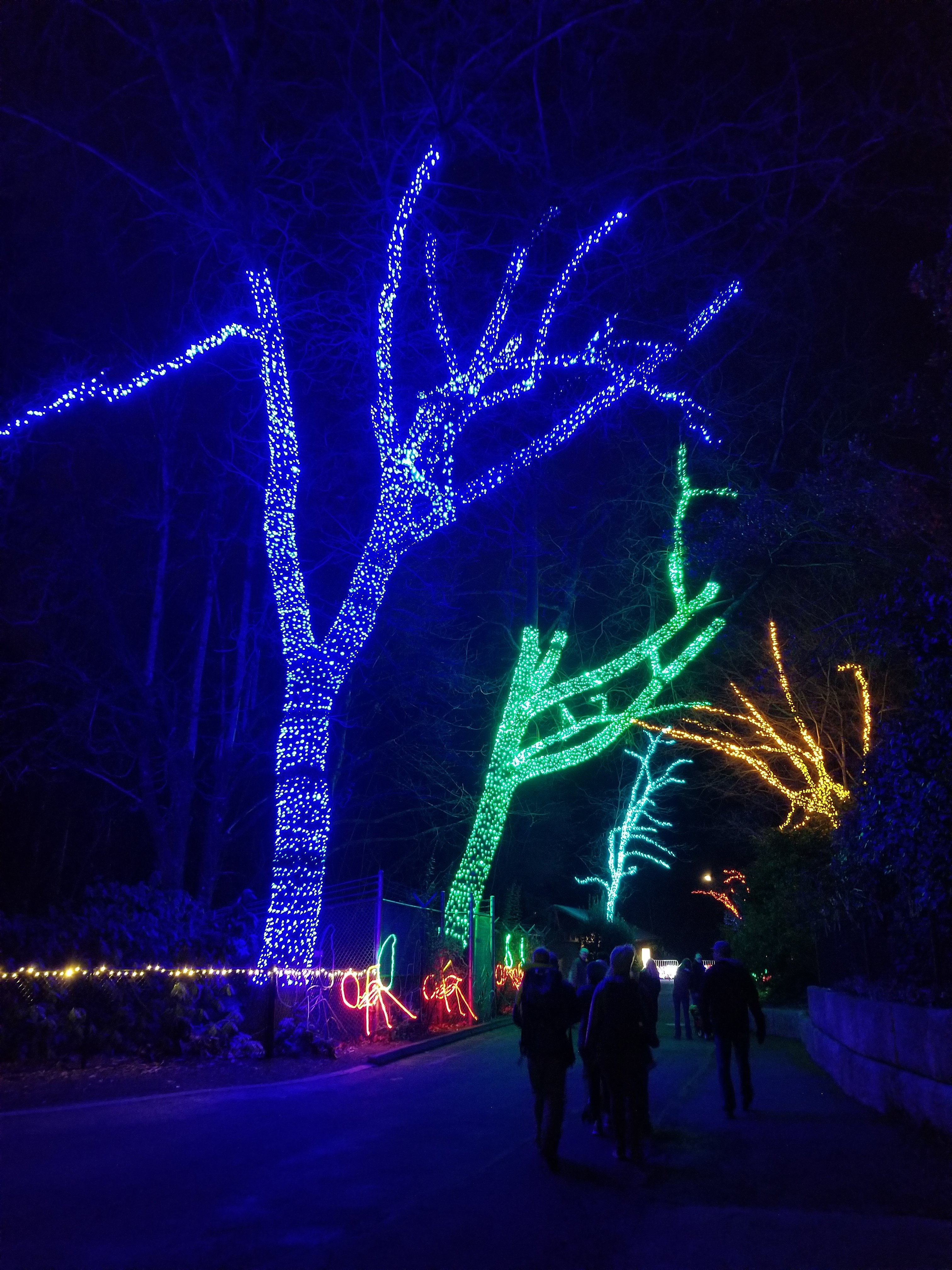 After seeing all of the lights, we decided to have a sweet snack and bought both kinds of elephant ears! The strawberry jam was delicious!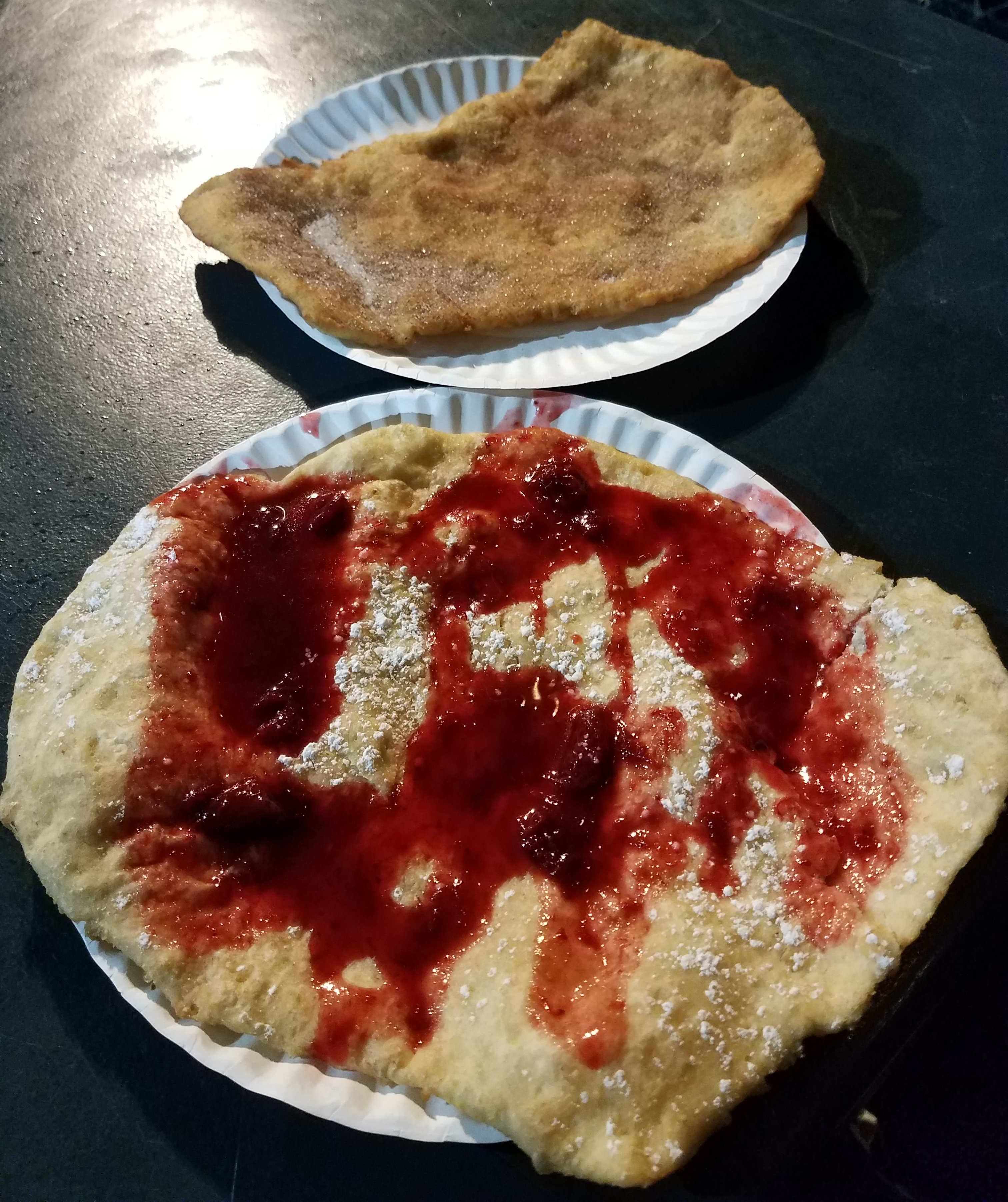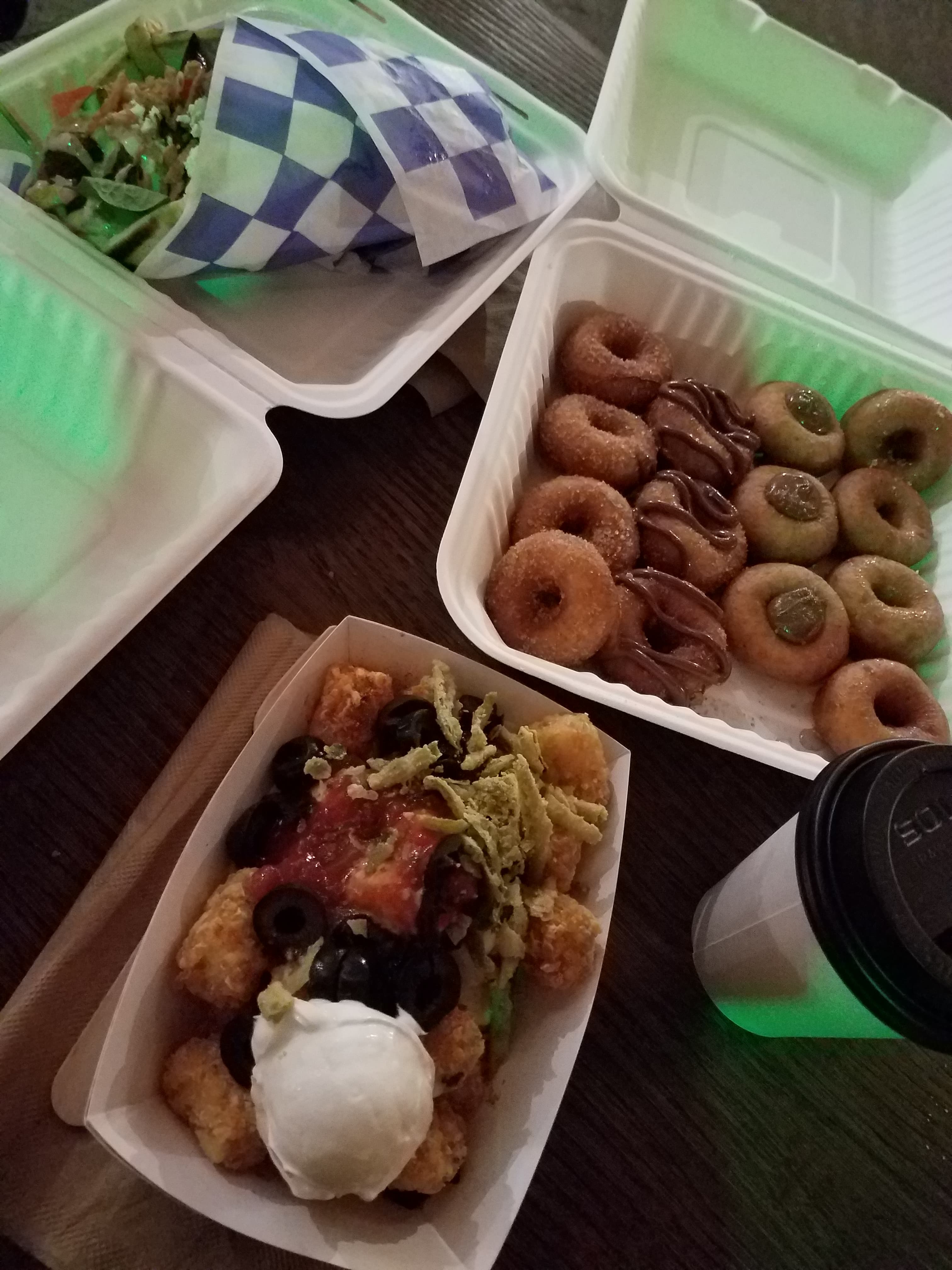 A couple of days later, we went to the Portland Night Market and got some dinner from their food cart selections. They had so many to choose from, but we ultimately decided to get some gyro from Twisted Gyros, loaded tots from On Tots, and mini doughnuts and chai from Pip's Original Doughnuts and Chai.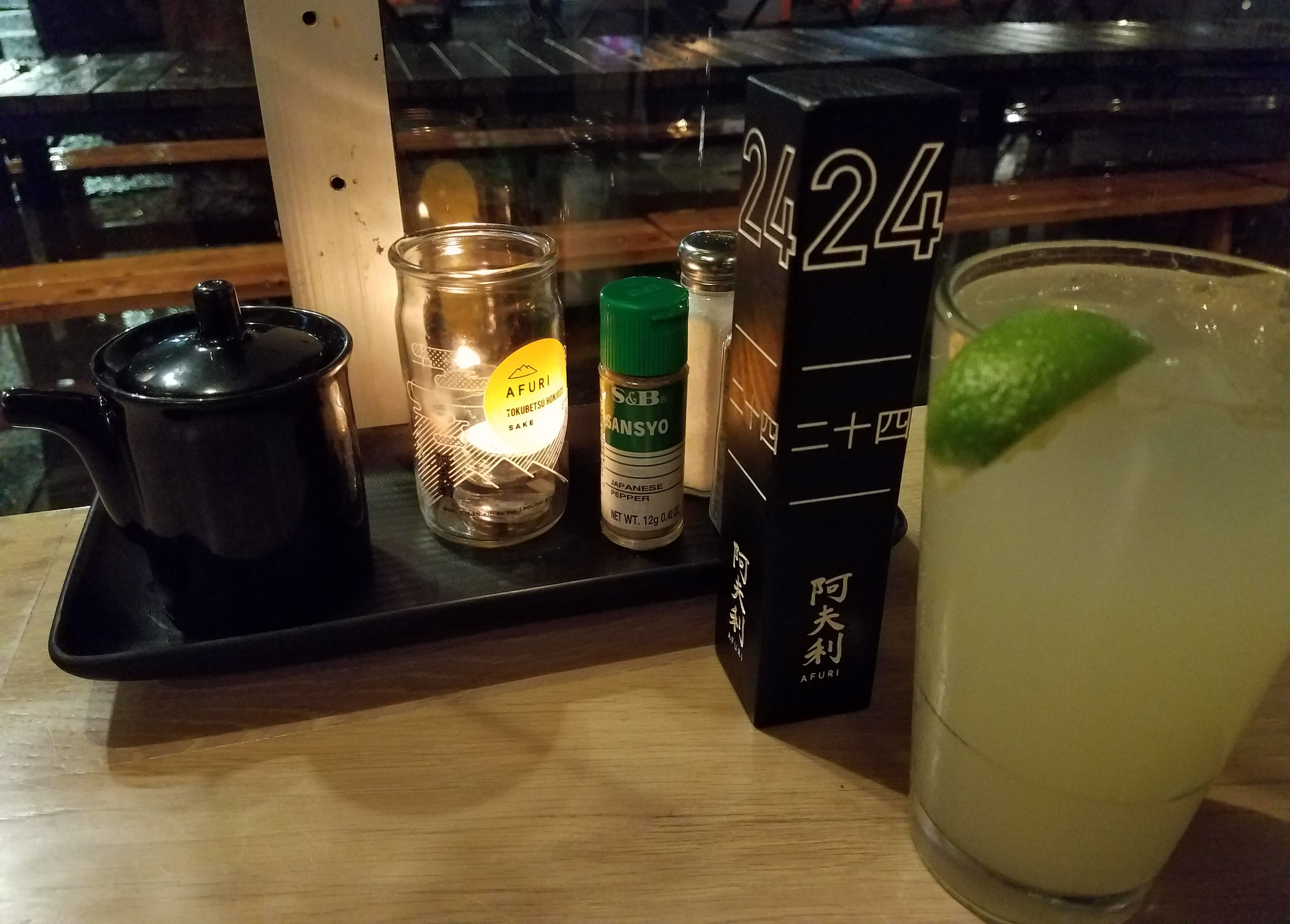 The following evening, my sister, my cousin, and I went to Afuri and enjoyed slurping up some savory ramen. I made sure to sprinkle a bunch of sansho pepper in mine! I got the Yuzu Shio, and my sister got the Hazelnut Tantanmen.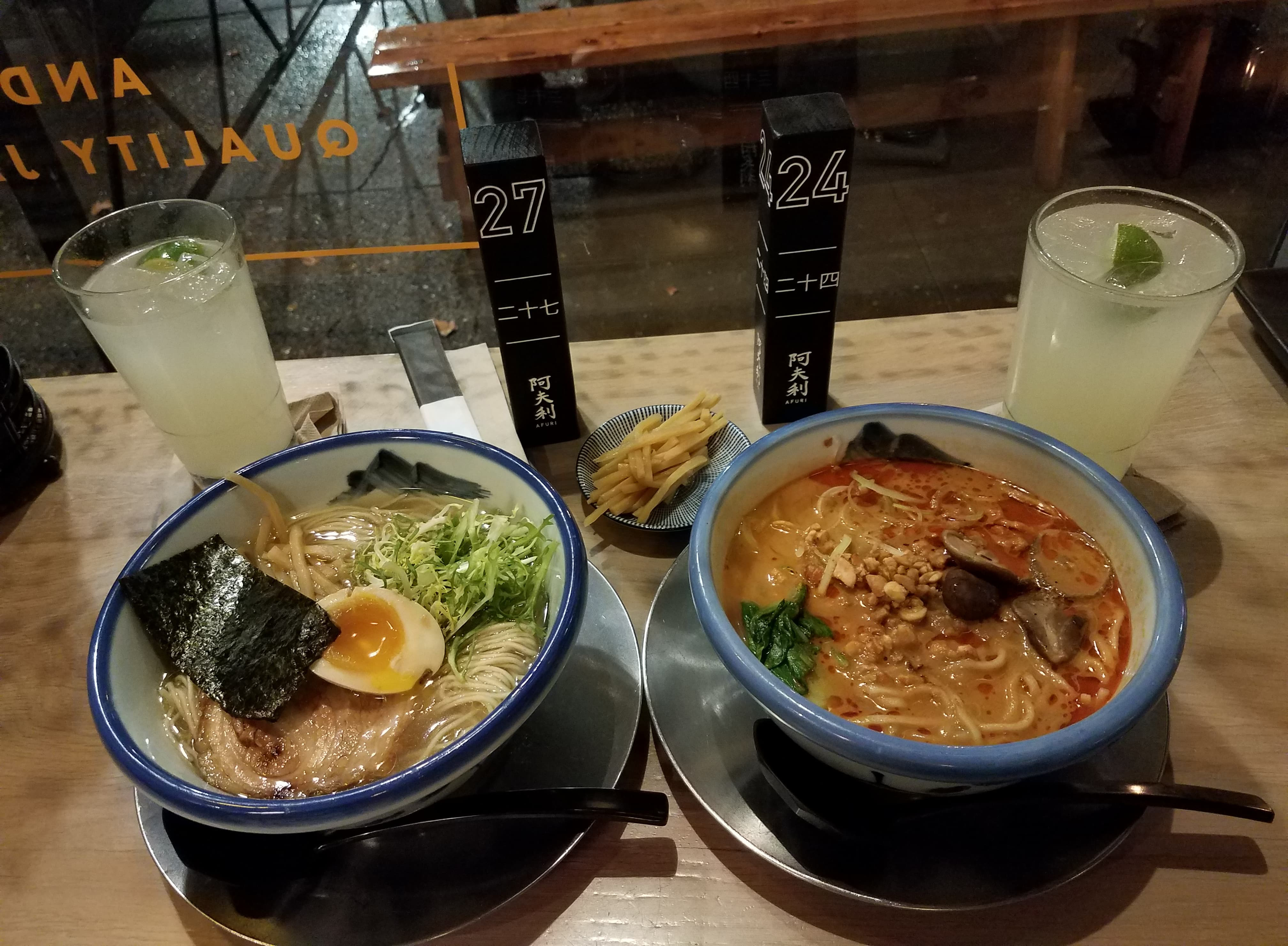 The broth was delicious, and so were their yuzu limeades!! If you know anything about me, I love citrus and I really love yuzu!
Afterwards, we decided to get dessert across town with my cousin's recommendation. I got some ice cream in a fortune cookie cone at What's the Scoop?, and it was amazing!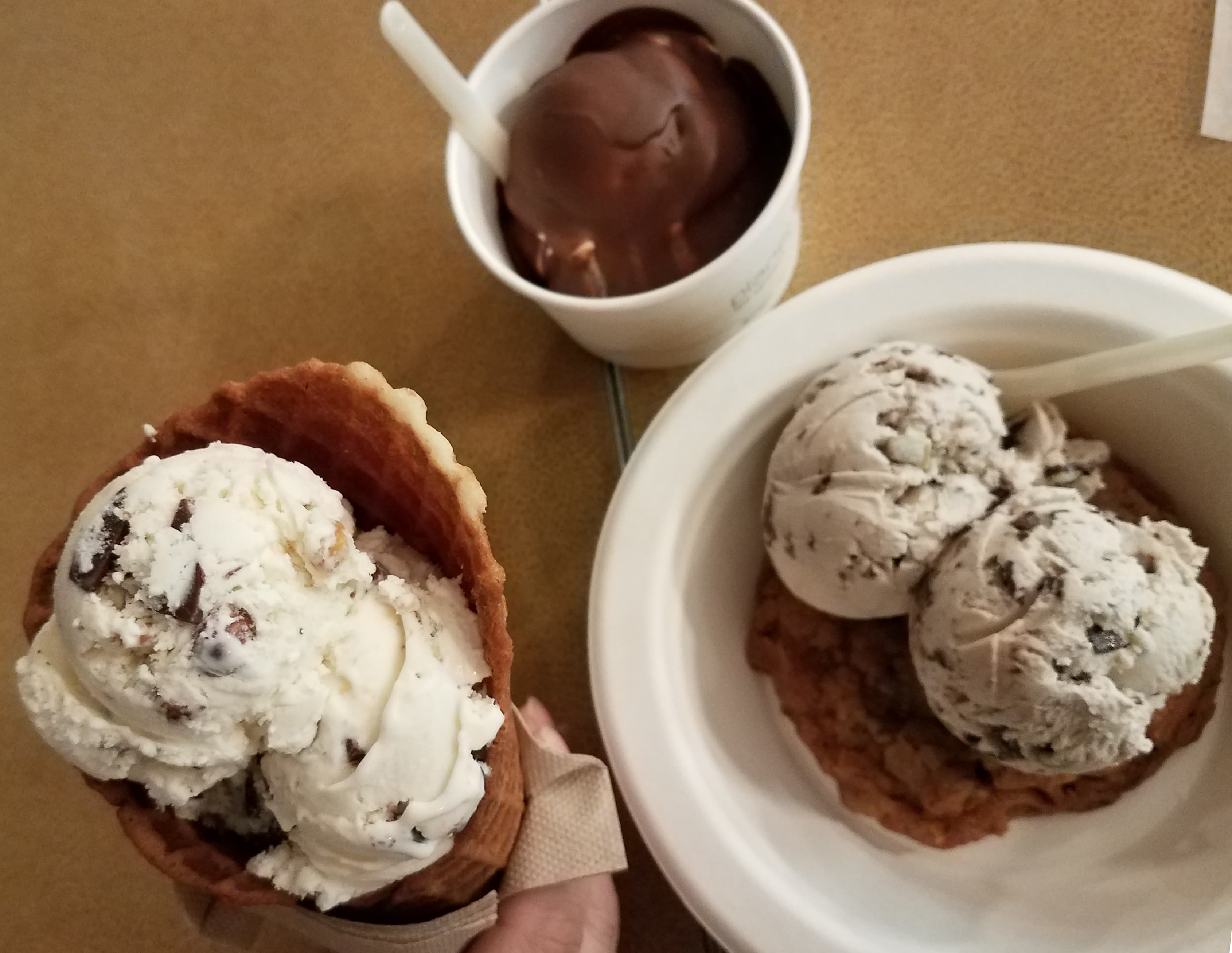 Our bodies knew we had a lot to eat that night, so my sister and I got lunch at Prasad in the Pearl District the next day. We ordered a Tabor Bowl and a Harvest Salad, and a Lucy Blue smoothie and a Matcha Latte for drinks. After lunch, we walked around Powell's Books. It's a bookstore that I absolutely adore, and I always make sure I make a visit each time I'm in Portland.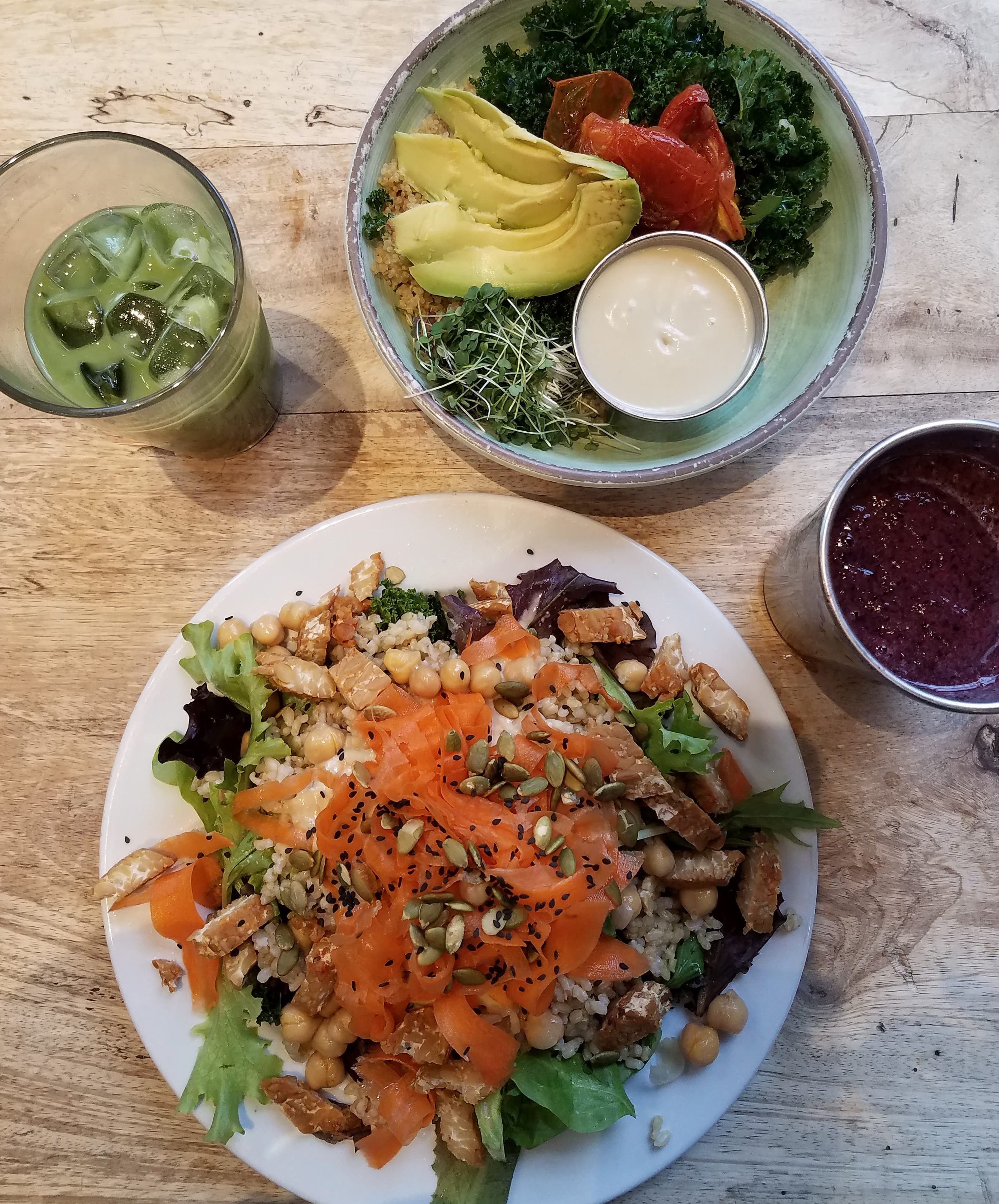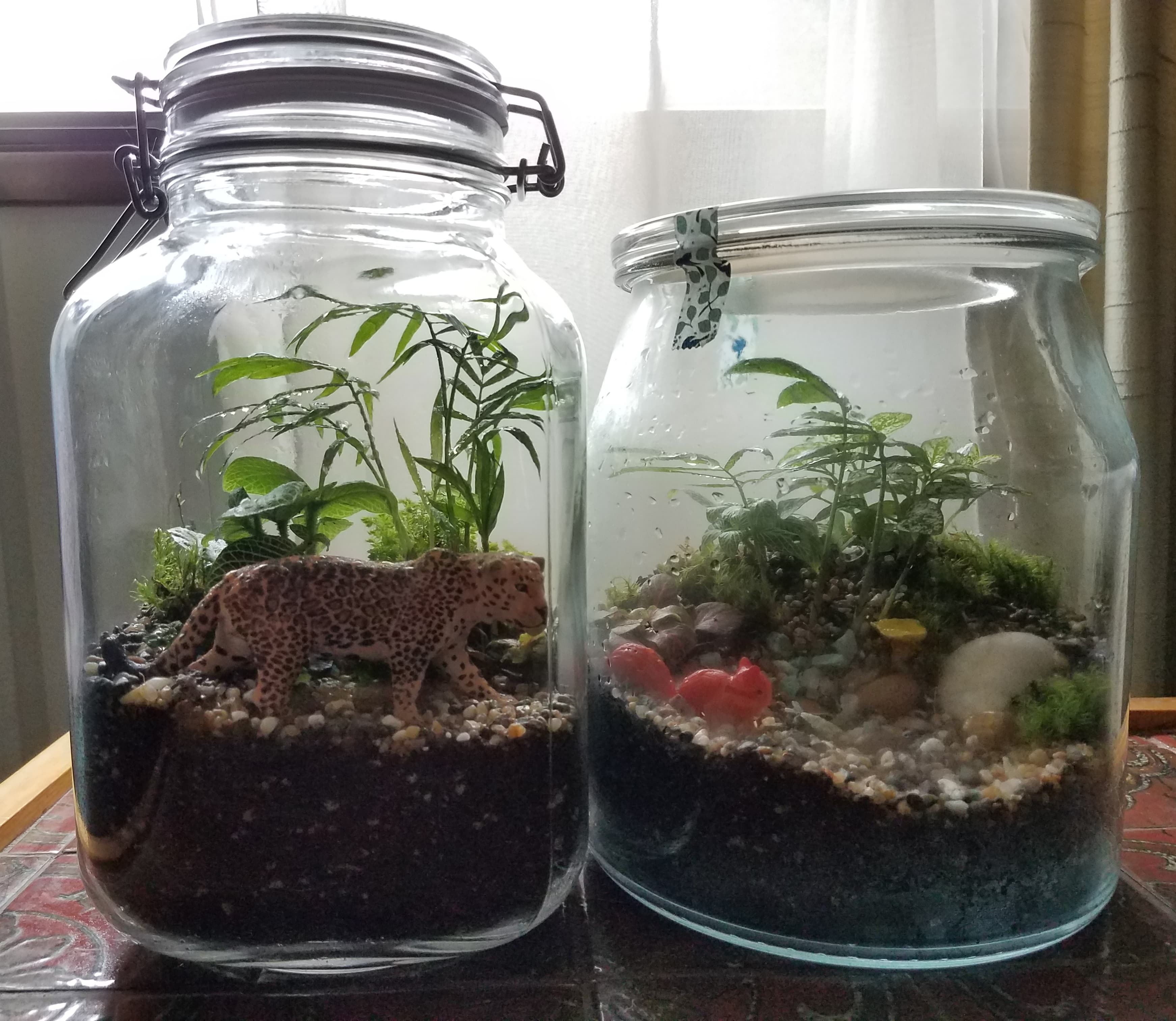 One of the last activities I did was take a terrarium class with my sister at Roosevelt's Terrariums. I know it's not a food-related activity, but I just had to share our finished terrariums! Sorry it's backlit, but we have a leopard and a squirrel hanging out in our mini ecosystems, with plenty of rocks and plants happily sitting inside!
I also added a tiny chanterelle mushroom in mine. 🙂
*Below, I have a brighter view of our terrariums, just after they were completed. My jar was already starting to have condensation on the sides, so it's a bit watery.*