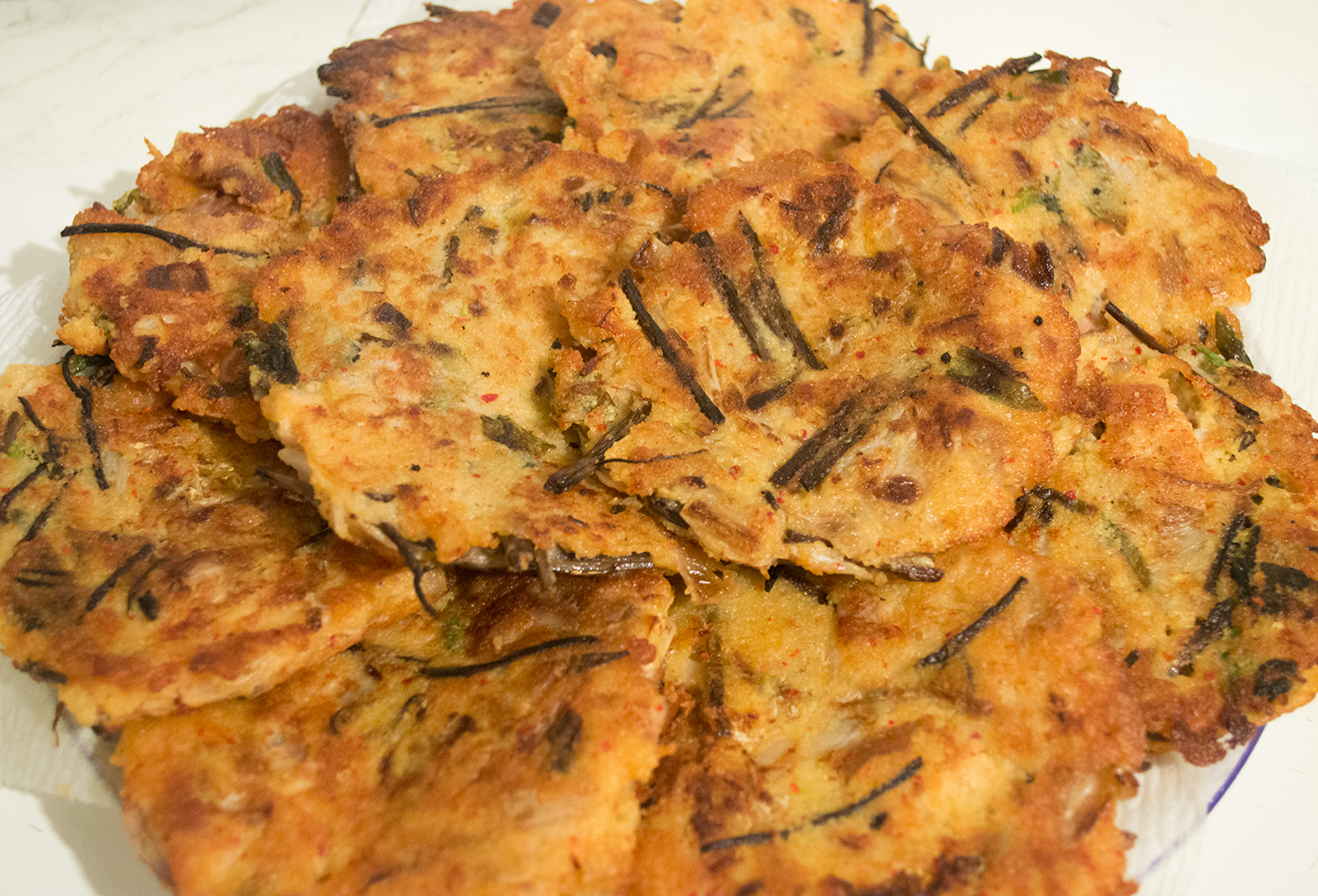 Jump to Recipe for Bindaetteok (빈대떡) - Mung Bean Pancakes
I used to dream about my grandma's Bindaetteok. She would only make them once a year, and we would all have to wait until that day arrived to eat her pancakes. It really was an all-out pancake-making party; she spent the entire day making them for her family and friends. She placed old newspaper down (for grease spatter), set up her electric griddle on top of it, donned an apron, and began frying them up! The bindaetteok were amazing when they were piping hot. She always plated a freshly fried one for me, and watched me joyously eat them.
Bindaetteok (빈대떡), also called Nokdujeon (녹두전), are pancakes that are widely enjoyed by Koreans. The ingredients can change from household to household, with an addition or subtraction of a vegetable; however, a standard recipe requires a good bean purée, bean sprouts, kimchi, and a protein.
Like many old family recipes, this one wasn't written down either. After some research, adjusting ingredients, and good old-fashioned asking, here is my recipe à la halmoni (할머니 – grandma).
Recipe for
Bindaetteok (빈대떡) - Mung Bean Pancakes
Yield:
About a Dozen 4-5-inch Pancakes
Time:
Preparation:
Cooking:
Waiting:
Ingredients
Pancake Mix:
200g (1 cup) Mung Beans, dried
120g (about 1 cup) Simple Cabbage Kimchi (막김치 - Mak Kimchi), squeezed and chopped
3 medium Scallions, chopped diagonally
75g (¾-cup) Mung Bean Sprouts
100g (about 1 cup) Fernbrake, cooked
450g (about 1 cup) Pork Belly, chopped
5g (1t) Sesame Oil
4g (1½t) Garlic, minced
1½g (½t) Kosher Salt
1g (½t) Black pepper, ground
118ml (½-cup) Water
60g (¼-cup) Kimchi Liquid
Dipping Sauce:
32g (2T) Soy Sauce
8g (½T) Rice Vinegar, or more to taste
Dash of Sesame Seeds
Pinch of Red Pepper Flakes
Procedure
Soak the dried beans in water for 6-8 hours, or overnight. After they have been soaked, drain and set aside.

In a large bowl, combine the chopped kimchi, scallions, and sprouts. Cut the fernbrake into 2-inch pieces, and add to the bowl. Mix and set aside.

In a small bowl, combine the chopped pork, sesame oil, garlic, salt, and pepper. Mix and set aside.

In a food processor or blender, grind the soaked beans and water together.

Pour the ground mung beans and pork mixture into the vegetable bowl. Add the kimchi liquid. Mix until combined. Set aside for 10 minutes.

In a large fry pan (stainless steel/non-stick/griddle), add about 15g (1T) of vegetable oil and heat on medium flame. Give the mixture a quick stir. Take a ½-cup measuring cup or a 4oz ladle and scoop until level. Pour onto the pan and spread the batter to 4-5 inches. Fry until golden brown, about 3 minutes on each side. Place on a wire rack or plates lined with paper towels.

Mix the dipping sauce ingredients together. Enjoy them hot!
*Bunny Wisdom*
Try and find mung beans that are already shelled in their dry form. If you can't source mung beans that have been peeled, soak and peel the beans before using.
Reserve the kimchi liquid that gets squeezed out of the kimchi so that you don't waste it. Use it to go toward the liquid you need later.
If you don't want to use kimchi in this recipe, blanch, squeeze, and chop the equivalent amount of napa cabbage to create the same bulk.
You can buy kimchi at any Asian grocery; I've also seen some in local supermarkets.
When washing the mung bean sprouts, remove the green peels that float to the top, and any parts that look brown or mushy.
You can find fernbrake/bracken fern/royal fern at your local Korean grocery store. It is sold in a sealed bag, already cooked and soaked in water. If you're lucky and can source dried fernbrake, boil for 10-15 minutes and then soak 6-8 hours, or overnight.
Pork belly is the best choice, but you are welcome to use any cut of pork. Or take the pork out of the recipe and go veggie!
Don't over-grind the soaked beans. Check out the photo below for reference.
Use up to 60g of kimchi liquid, but try not to add more. The pancakes will turn very orange. Conversely, add just half the amount of kimchi liquid suggested, and top it up with water for a less spicy pancake.
Be liberal with your frying oil. You want a nice and crispy pancake!
I didn't have any issues frying up these pancakes without a starch (e.g. rice flour, all-purpose flour); however, if you feel the need for a binder, use 15-35g (2T-¼-cup) of flour.
Nutrition
Facts
12 servings per recipe
Serving size
1 pancake with sauce (100g)
Amount per serving
Calories
% Daily Value*
Total Carbohydrate

12.9g

4.7%
* 
The % Daily Value (DV) tells you how much a nutrient in a serving of food contributes to a daily diet. 2,000 calories a day is used for general nutrition advice.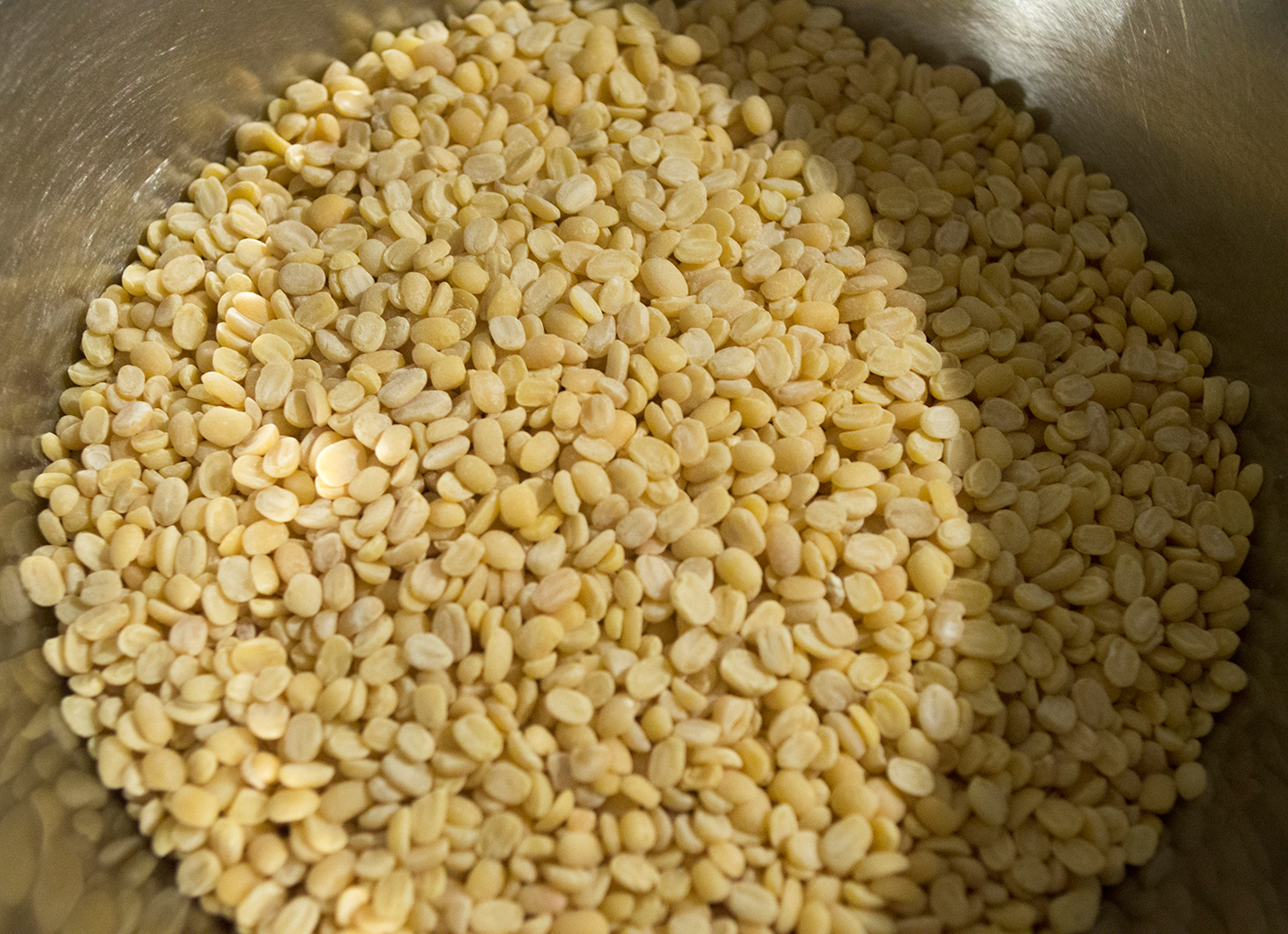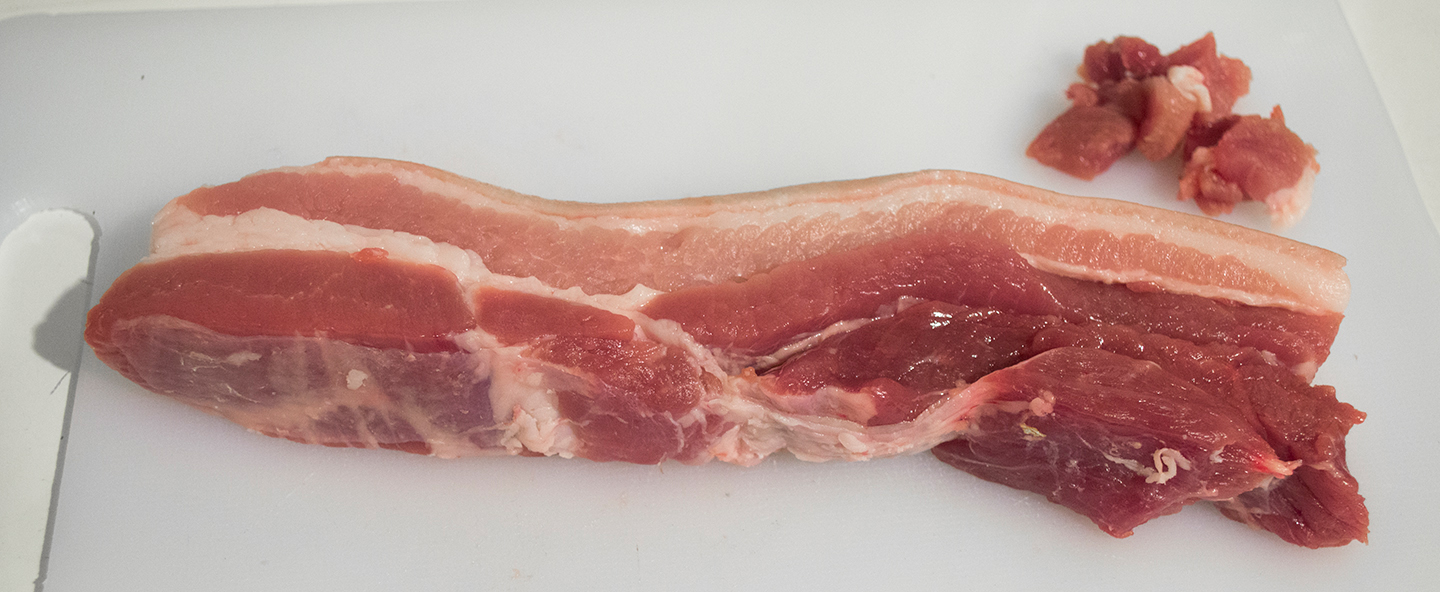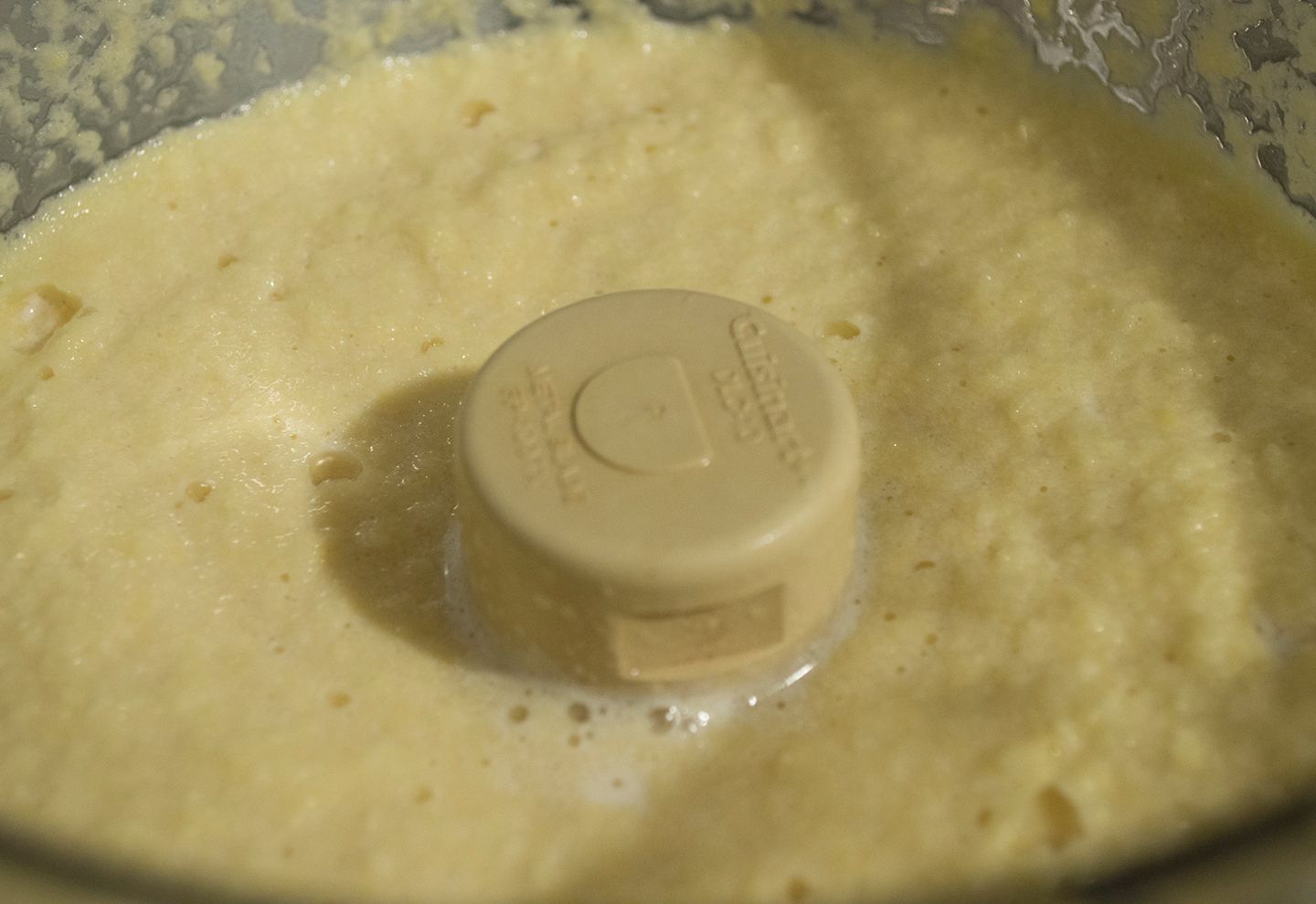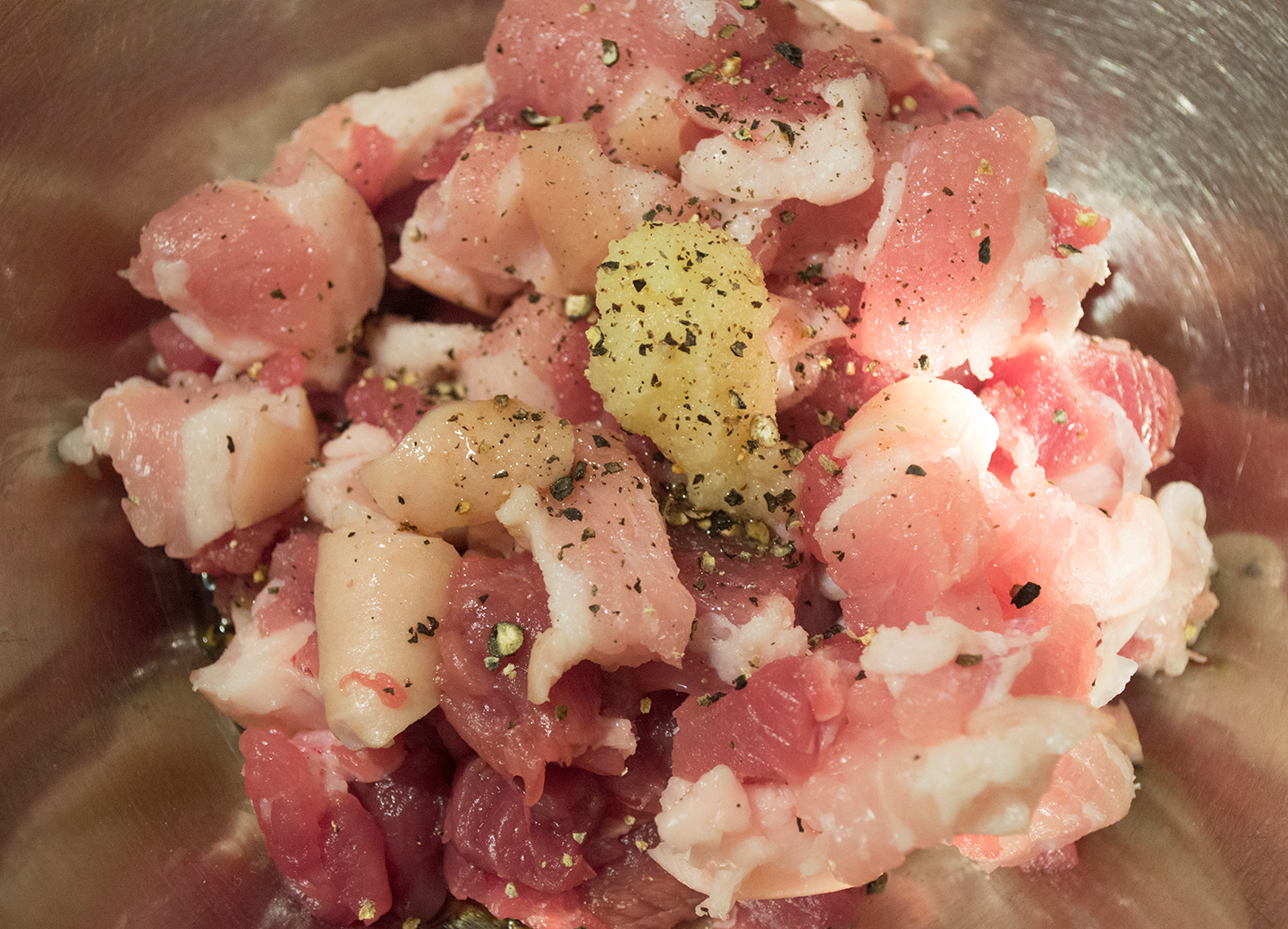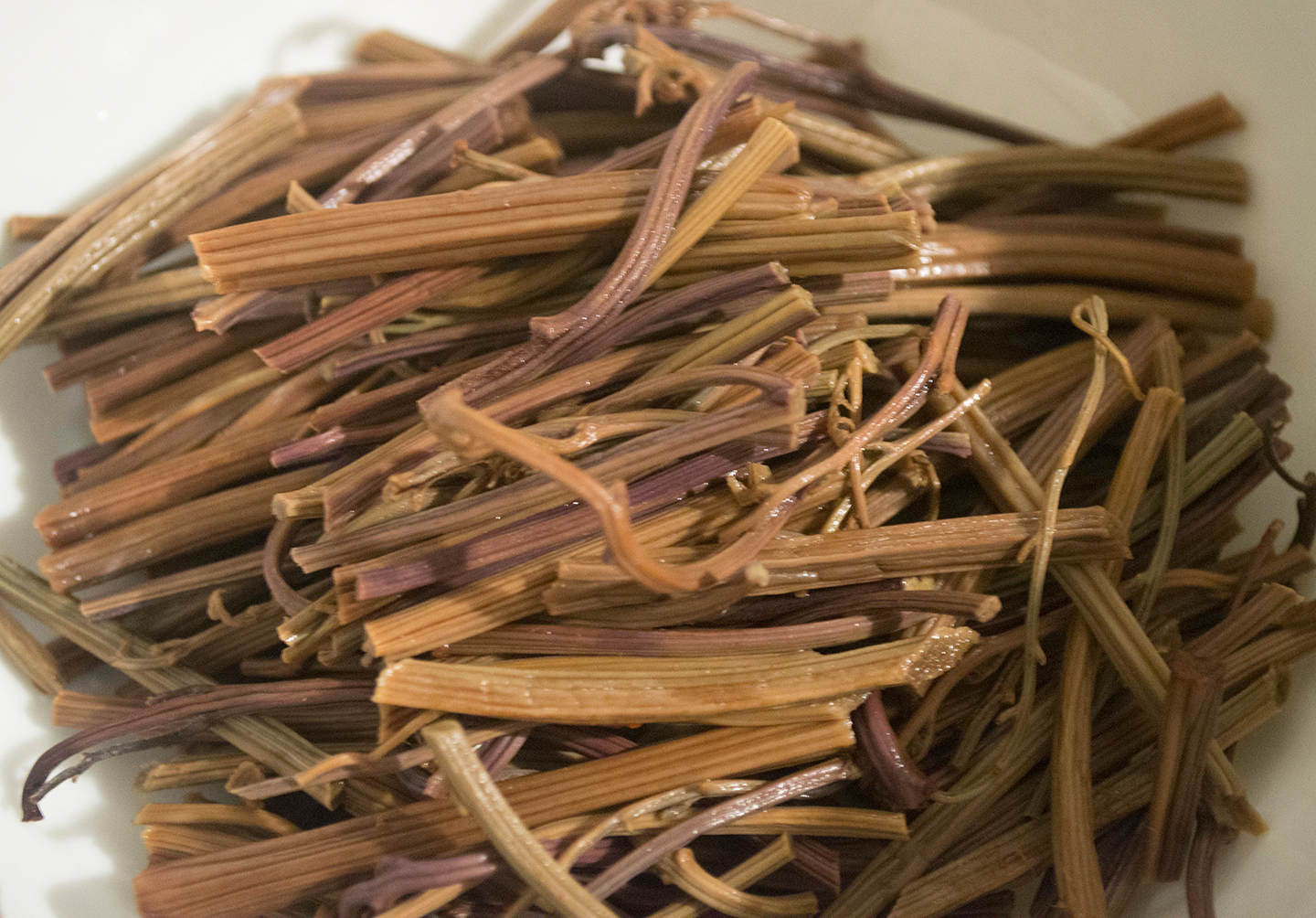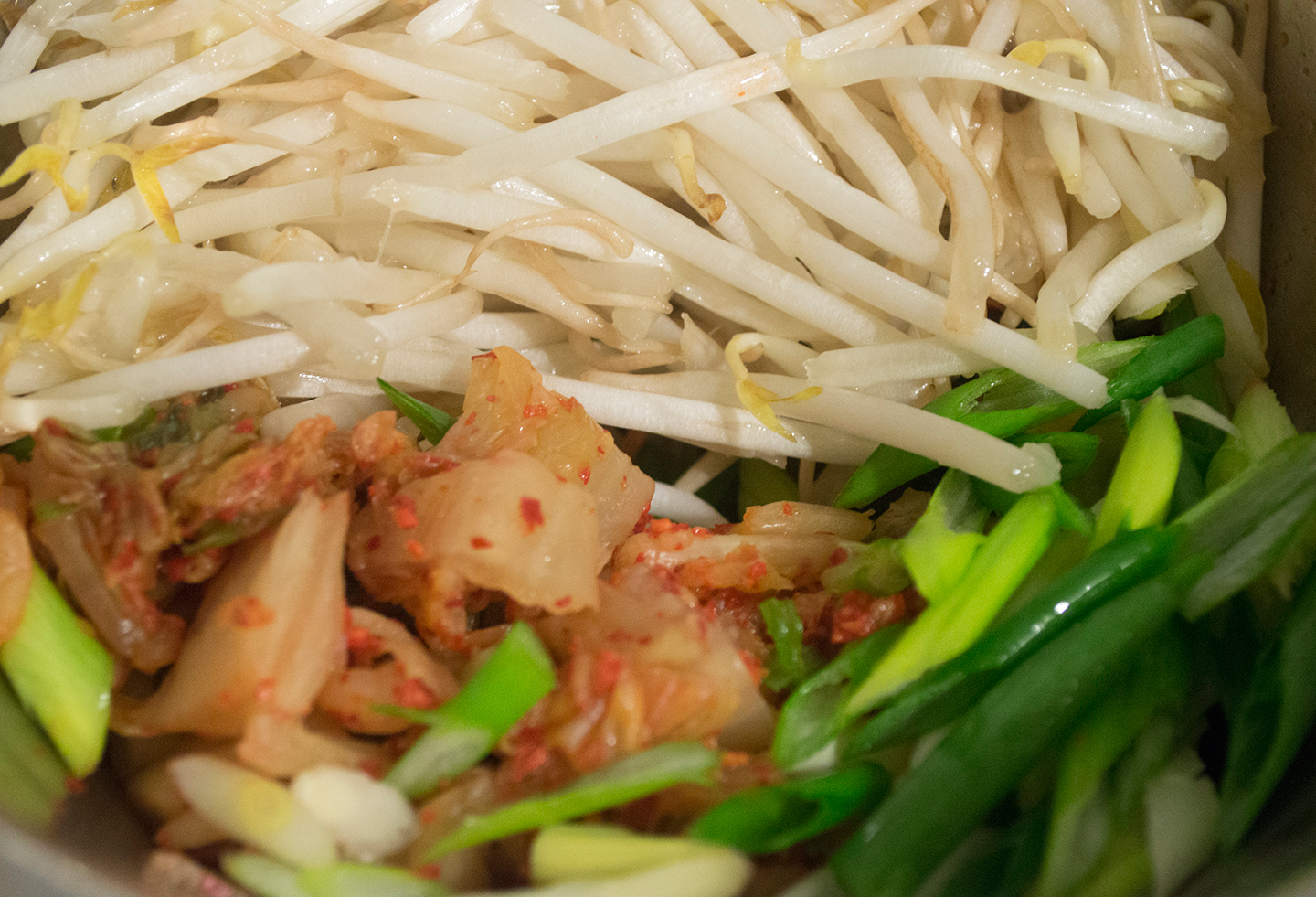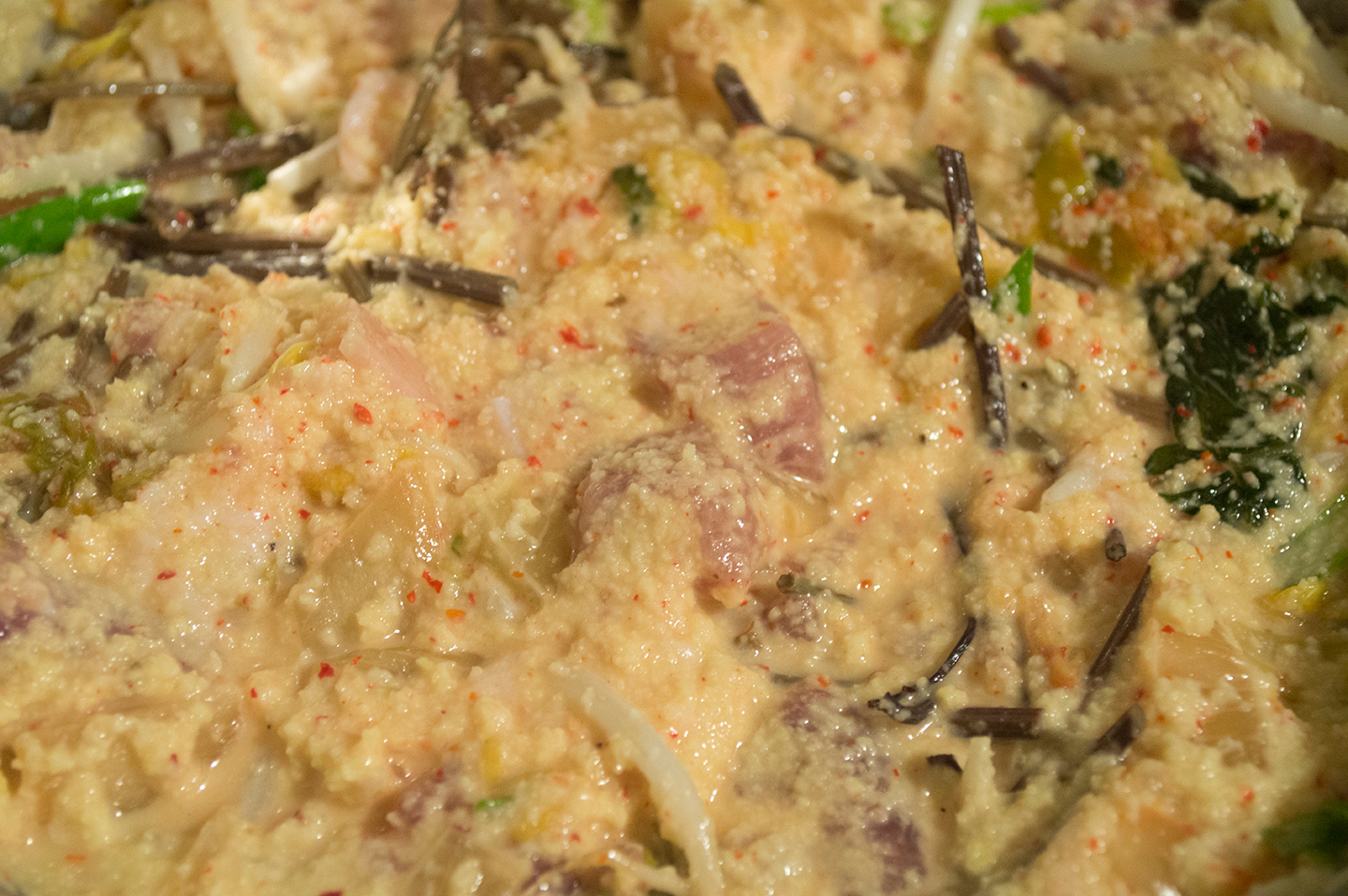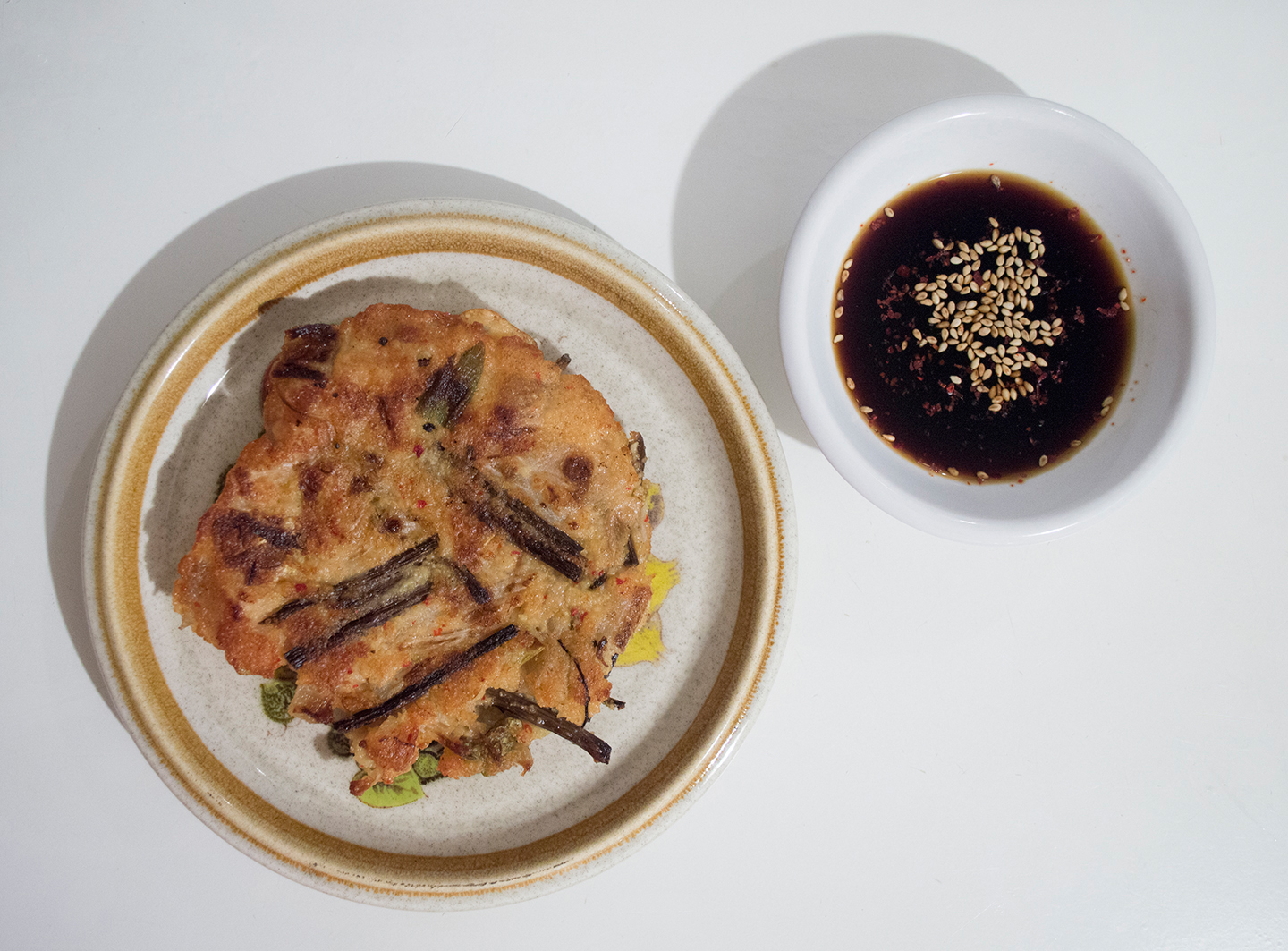 The mung beans and the added protein make this a hearty dish. You can easily choose to eat this for lunch, or make it into a banchan for dinner! Any leftovers can be stored for 2-3 days in the refrigerator, or frozen for one month.
Thanks, halmoni, for inspiring me to make bindaetteok for my hubby! He will now get to savor the yummy pancakes I so longed to make!
**Here are some of the ingredients I use for this recipe. Please, feel free to browse and ask questions on anything you see listed below.**