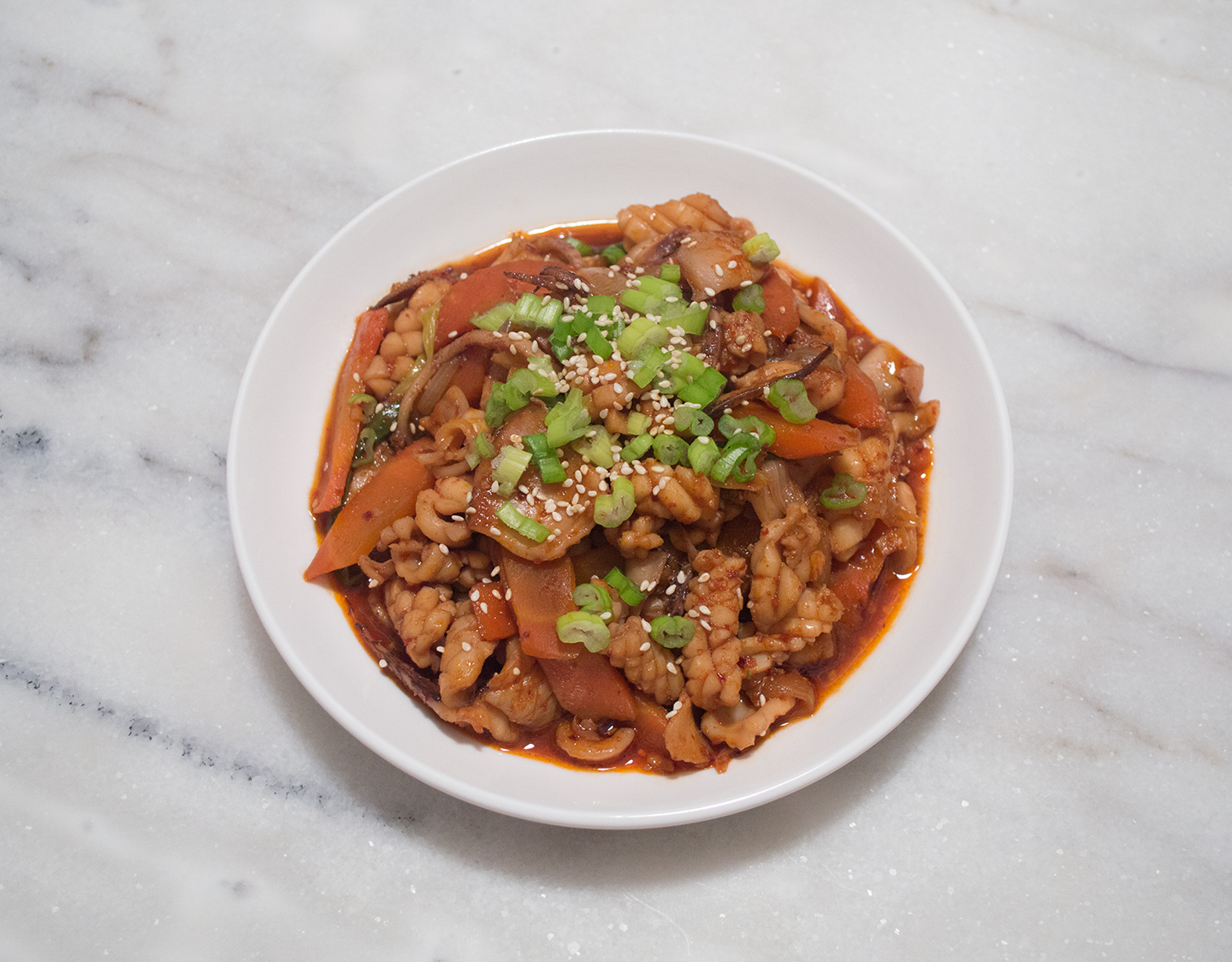 Jump to Recipe for Ojingeo Bokkeum (오징어볶음) - Spicy Stir-Fried Squid
Ojingeo Bokkeum (오징어 – squid; 볶음 – stir-fry) is a great dish to share, as it is often placed in the center of the table for everyone to enjoy. My mom would make this spicy squid dish pretty regularly, because my dad and I would deliciously devour it for dinner.
I always imagined it being harder to prepare than something like fish, since I hardly ever worked with other kinds of seafood; however, it wasn't difficult to figure out how to clean squid, once I saw what needed to be discarded. Everything after that was easy, from watching my mom make it all the time.
She suggested that I get some that was already prepared, so I wouldn't have to work on cleaning it so much. By then, I had already bought some whole squid home, and I told her that I was willing to do it just to re-teach myself again. What's great about most fishmongers is that they will clean it for you, or you can purchase some that's already been cleaned. If you find yourself with a bunch of whole ones, take a look at the photos below for some help.
I love eating this dish by itself with a hot bowl of rice to mop up the sauce! It's an easy weeknight dinner when you have your seafood prepped and ready to go.
Recipe for
Ojingeo Bokkeum (오징어볶음) - Spicy Stir-Fried Squid
Ingredients
700g (about 1½ lbs) Squid, cleaned
75g (1 large) Carrot
100g (1 medium) Onion
50g (2 large) Scallions
12g (4½t) Garlic, minced
3g (½T) Ginger, minced
40g (2T) Hot Pepper Paste (Gochujang)
12g (2T) Red Pepper Flakes (Gochugaru)
48g (3T) Soy Sauce
28g (2T) Sesame Oil
8g (2t) Granulated Sugar
Chopped Scallion Greens and Sesame Seeds, to finish
Procedure
Clean the squid according to the photos below. If your squid is already cleaned for you, proceed to the next step.

Rinse then slice the squid down into edible-size pieces. Set it aside.

Rinse, peel, and slice the carrots and onions down: carrots into strips or half-moons, onions into thin wedges, and scallions into 3-inch pieces.

Make the seasoning by mixing the rest of the ingredients together.

Begin to sauté the carrots in a large pan with some vegetable oil. On medium flame, cook the carrots for 3 minutes, then add the onions and scallions. When the onions begin to turn translucent, add the squid and seasoning.
Sauté for 2 minutes, or until it turns opaque.

Serve on a large plate with a sprinkle of scallions and sesame seeds, and share with family and friends! Enjoy it with side dishes and a bowl of rice.
*Bunny Wisdom*
Squid can often be found skinned and cleaned. Sometimes you may find them without their tentacles. It doesn't really matter how far along the cleaning process they are, as long as you can get it ready for frying. Just remember to peel the membrane off, remove the quill, and endtrails.
I slice the body on one side from end to end to open it up, then make shallow hash marks with a knife to allow the sauce to catch on the cut lines.
Carrots are sliced in half, lengthwise, then into diagonal half-moons.
Instead of using sugar, you can use maltose. Maltose isn't as sweet, so you may need to use more to create a balanced dish. I add some sweetness to this dish due to its spicy nature. You may also find that the carrots and onions might bring enough sweetness to the dish that you can omit the sugar altogether. If you're concerned with adding sugar, wait to add it at the end, instead of adding it to the seasoning.
Try not to over cook your squid, as it can get rubbery.
The sauce is great mixed in with rice!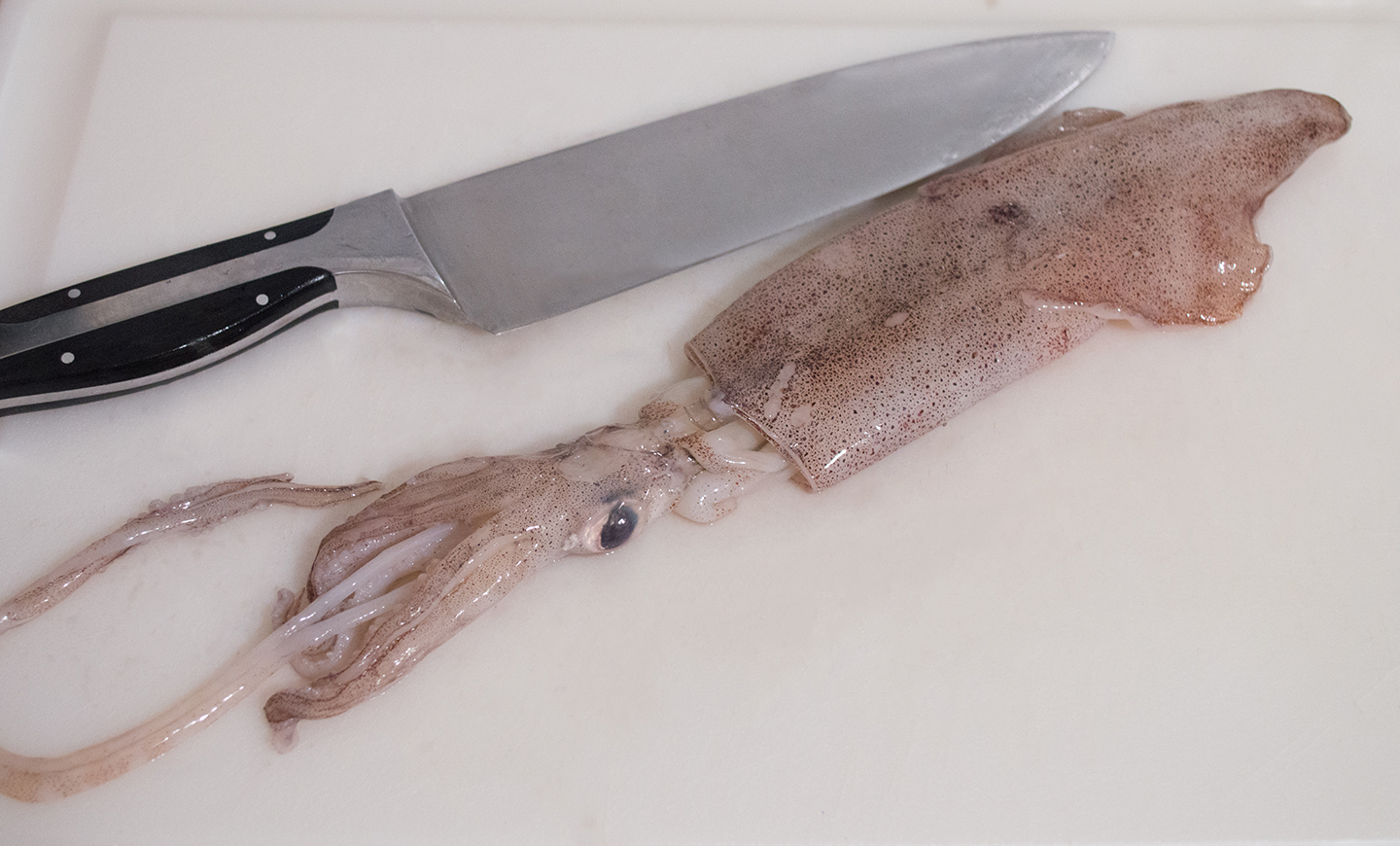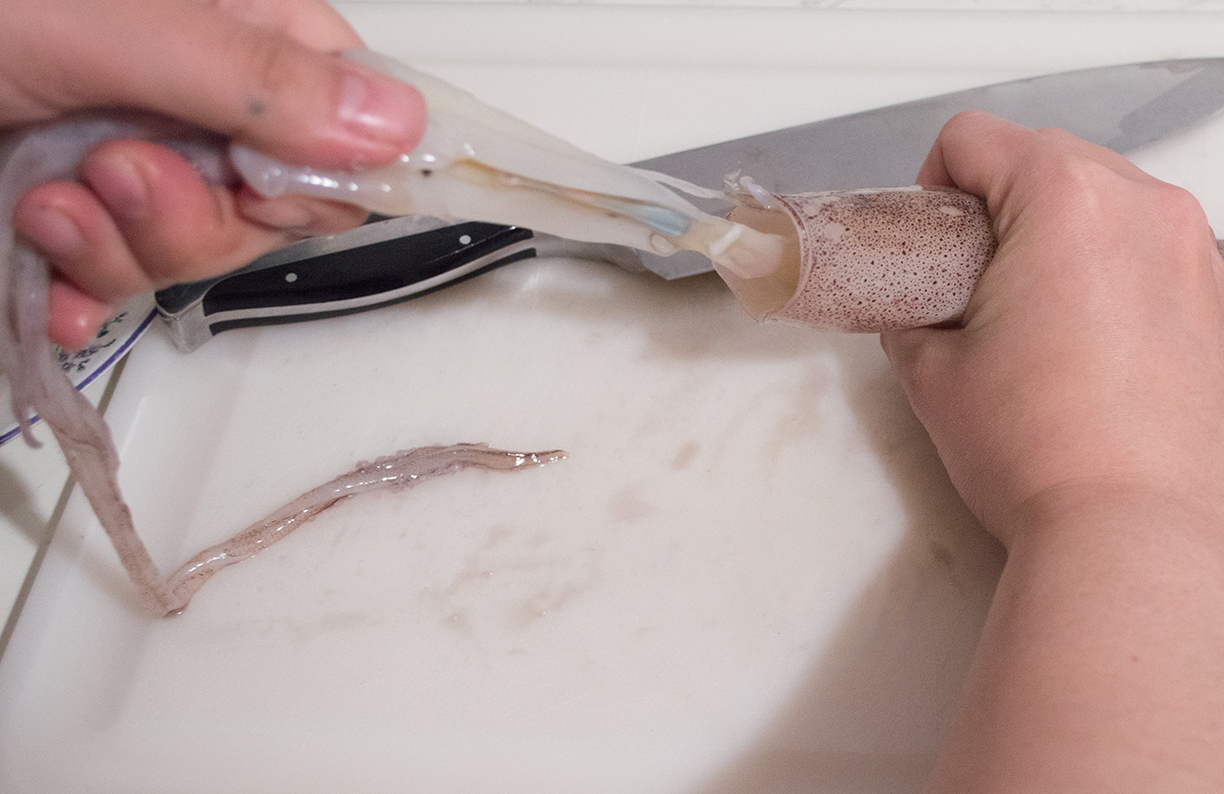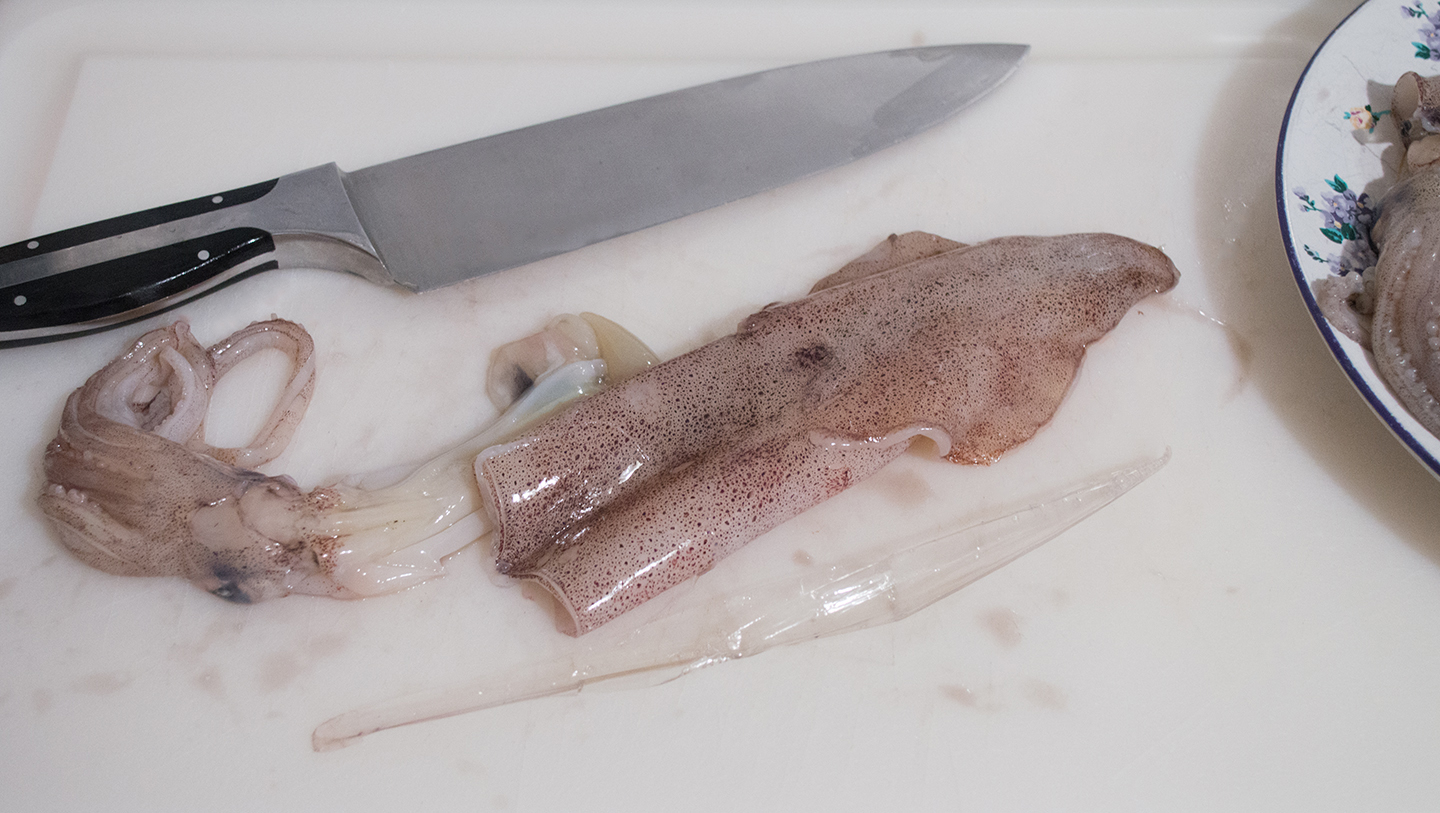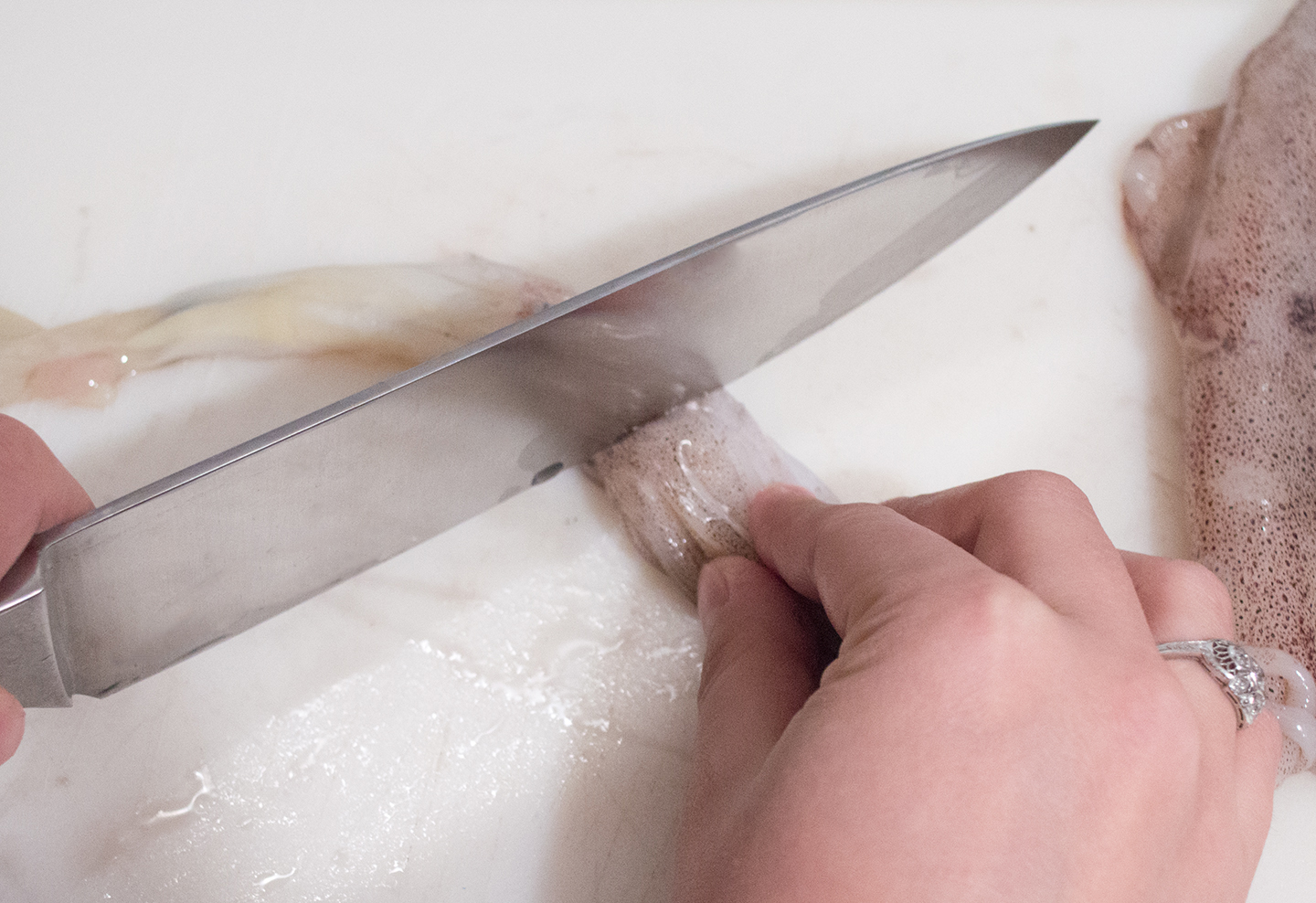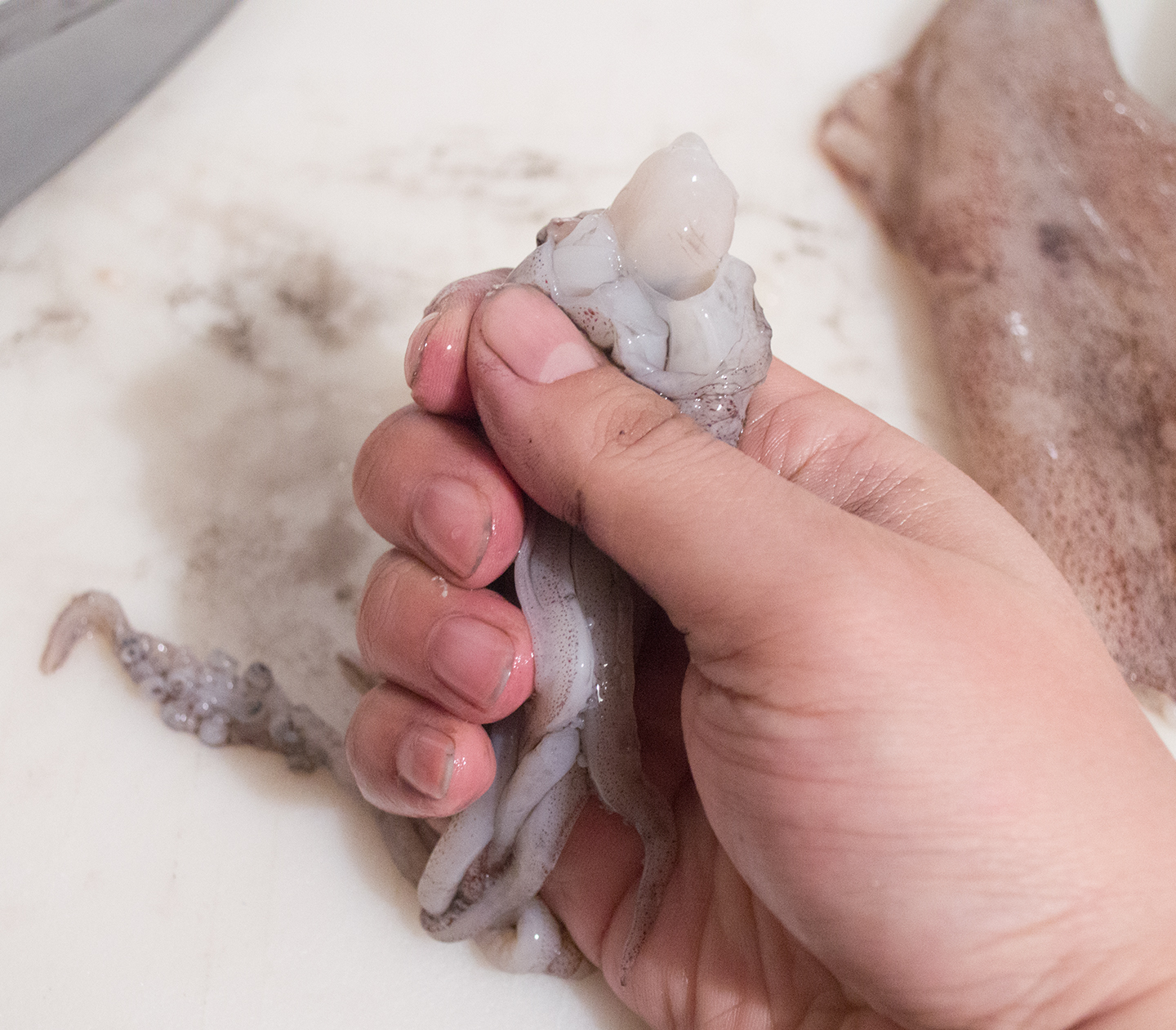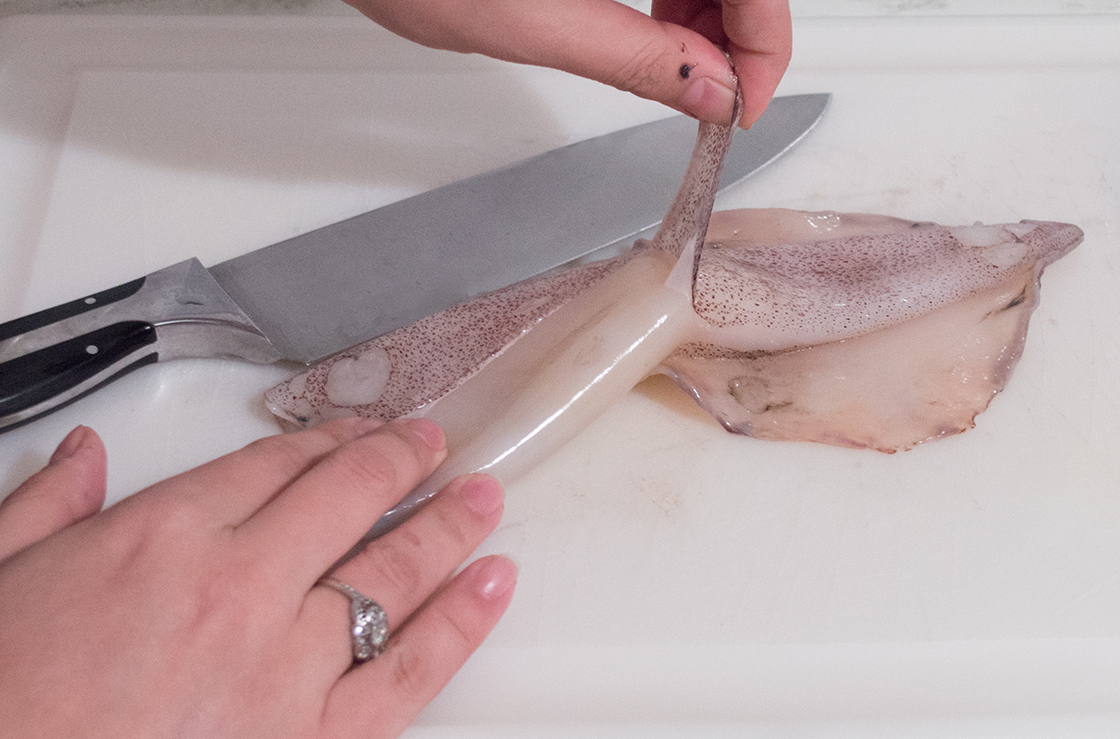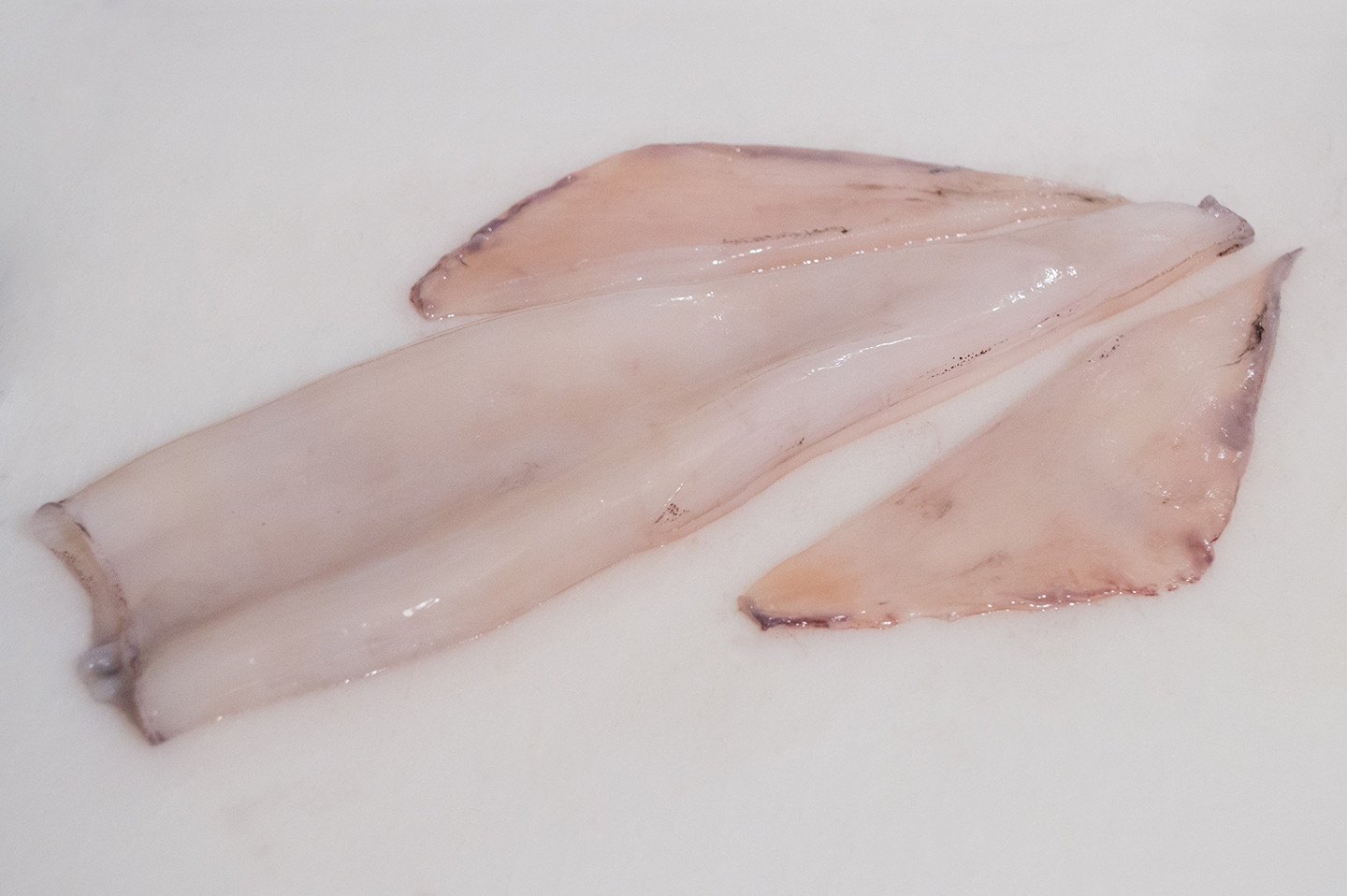 **Here are some of the ingredients I use for this recipe. Please, feel free to browse and ask questions on anything you see listed below.**